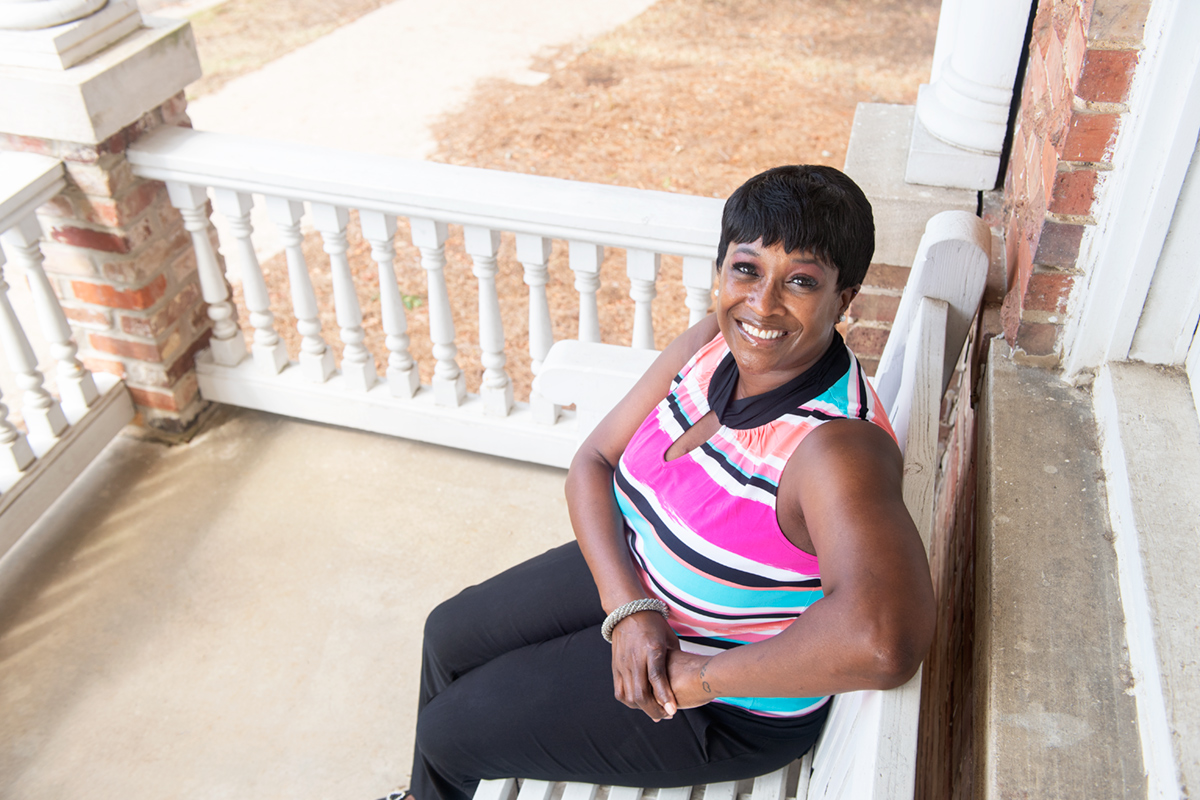 Long before the sun rises, Sherrie Williams clocks in at Mississippi State University to ensure the day gets off to a great start for the faculty, staff and students who work and study in the campus buildings under her care.
Before the 8 o'clock hour arrives, George and Magruder halls are freshly cleaned. As employees arrive to work, they can enjoy shinning floors, dust-free surfaces and other evidence of Williams' diligence. When they cross paths with Williams herself, they also are greeted with a bright smile and cheery words from a lady who truly cherishes helping others and getting to know them.
Williams is among nearly 90 custodial staff members who work for Facilities Management in MSU's Division of Campus Services. When her custodial duties are complete, she doesn't head home, but reports for a second job on the MSU campus at the Fresh Food Co., a premier residential dining facility where she works through the dinner hours into the evening.
"I love both of my jobs, and I love to see people," she said enthusiastically. "I never miss a day unless I really, really have to, and that is not very often."
Williams said she likes to start each day with a "good spirit," and her positive attitude and high energy are sustained throughout the day. The Starkville resident, who is originally from Columbus, stays busy and active during her off-time as well. With four children and seven grandchildren, Williams enjoys dancing and jumping on the trampoline with the kids. "They love to see me because I will get out and play with them," she said.
"When I wake up and see another day, I am so blessed. I've got my health and strength so I try to bring joy into someone else's day."
Williams said she loves those she works with at MSU. "It's a good experience to get to know different people," she said.
In addition to her official responsibilities, Williams volunteers to sing in the MSU Custodial Choir, a group established in the 1990s by custodial staff who shared a common love of music.
At the end of each day, despite long hours, Williams is likely to enjoy an investigative TV show before bedtime, but she is set in her routine of rising early again the next morning.
"I wouldn't feel right if I wasn't here working," Williams said.
Those who work with her and around her wouldn't feel right either.