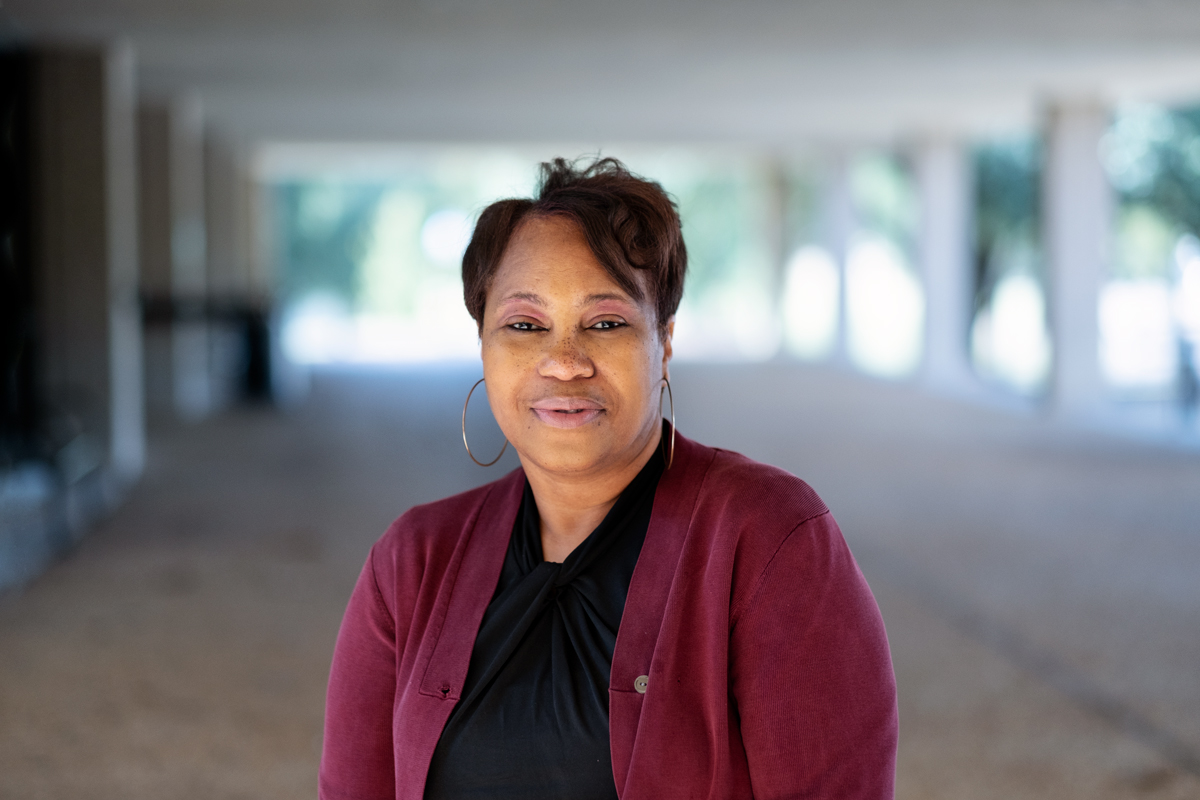 For 18 years, Debra Evans put her college education on hold to care for those who mean the most to her. With help from Mississippi State's Complete 2 Compete program, this proud single mom from Starkville is now on her way to making one of her biggest dreams come true.
"It's really hard to be a single parent, work full time and go to school, but I have good kids, so that helps," Evans said with a smile. "I told my kids once they were done with high school, I wanted to go back to school. I want to be an example for them and make sure they have the things I didn't have at their age."

Evans, who earned an associate's degree from Wood Junior College in Mathiston, has worked as an office associate for MSU Extension's Center for Government and Community Development since 2013. Prior to that, she worked as a receptionist at Sudduth Elementary School for seven years. She said previous work as a temporary deputy clerk for Starkville City Hall sparked her interest in elections, voter registration and other aspects of city government. She also worked for a time at the Starkville Daily News where she handled classified advertising.
"I've had hard jobs, but they've been good jobs," she said. "I enjoy being here at Mississippi State. It's a wonderful place to work, and I have met a lot of nice people and learned a lot. I appreciate the opportunity to be here in this department. We have fun every day, and we're like a family."
Evans said she is especially grateful for the encouragement of colleagues Jason Camp and Jason Barrett, the latter of whom refers to Evans as a "rockstar."
"I love good people, and these guys have been some of the greatest to work with because they are behind me 110 percent," she said. "Jason Barrett took me under his wing when I got here, and it's been that way ever since. He was one of the first people to say go back to school. He told me it may seem hard, but I can do it."
Evans currently is taking a couple of online classes through MSU's Center for Distance Education. She has not decided on her major, but is starting out in pre-interdisciplinary studies. Along with the help of Complete 2 Compete coach Kali Dunlap, she appreciates the support she has received from such professors as religion instructor Albert Bisson.
"It has been very challenging, but I think it will pay off," Evans said of her decision to return to school. "If you're motivated and encouraged, that's all it takes. To have that bachelor's degree in my hand, to say I did it and know I have accomplished something would mean the world to me. It will be an exciting time in my life, so I just have to keep working hard to get there."