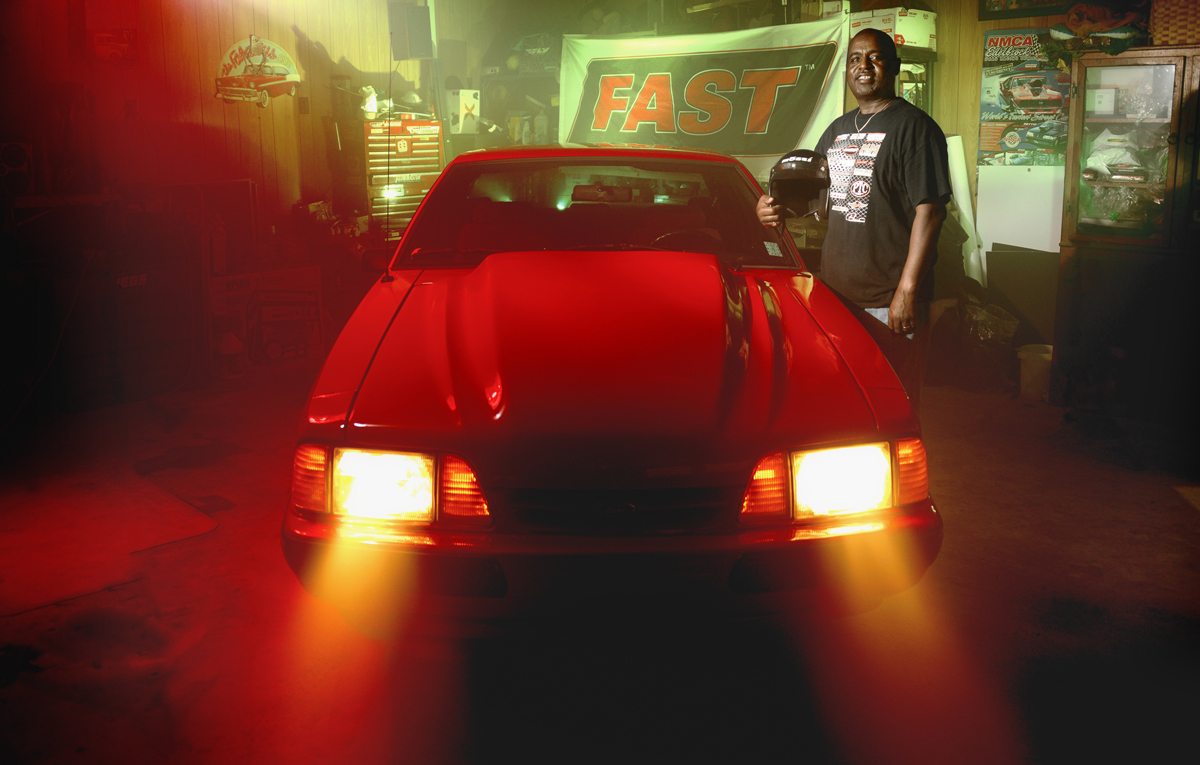 A lifelong passion for racing and a drive to help people propelled Larry Alexander to become a 4-H state coordinator/specialist who drag races on the weekends.
Alexander's interest in cars and motorcycles started as he was growing up on a farm where it was natural for him to do his own engine repairs. When he got his first job with the Mississippi State University Extension Service in Marshall County, he found a way to combine his love for service with his love for cars.
"I discovered my niche in doing things related to 4-H engineering projects, and I found I could engage kids who had interests outside some of the more traditional fields," he said. "I worked with a club that focused on engineering 4-H projects such as small engines, automotive driving, bicycles and tractor operation."
His own son becoming old enough to do 4-H projects drove home the need to promote safety. Today, he focuses heavily on safety, including being involved in the ATV safety education program.
While living in Marshall County, Alexander started announcing drag races in Holly Springs, something he continued for 25 years. But announcing races wasn't driving, and it wasn't long before Alexander realized he wanted to do more racing.
He and his son Vantrè started working on their own cars and racing together. About twice a month for the last 10 years, they have raced either Alexander's gray 1987 Mustang hatchback or his son's 1990 red Mustang coupe.
"The biggest thing racing gave me—and the thing I cherish the most—is time with my son," he said.
Alexander participates in handicap or sportsman bracket racing, a type of competition that pits one driver's ability against another's and is less about the overall speed of the car.
Alexander plans to retire from 4-H soon and turn more of his attention to racing.
"My son has a '72 Cutlass Supreme that is due for some reworking, and I've got a car or two that I'd like to see finished," he said.