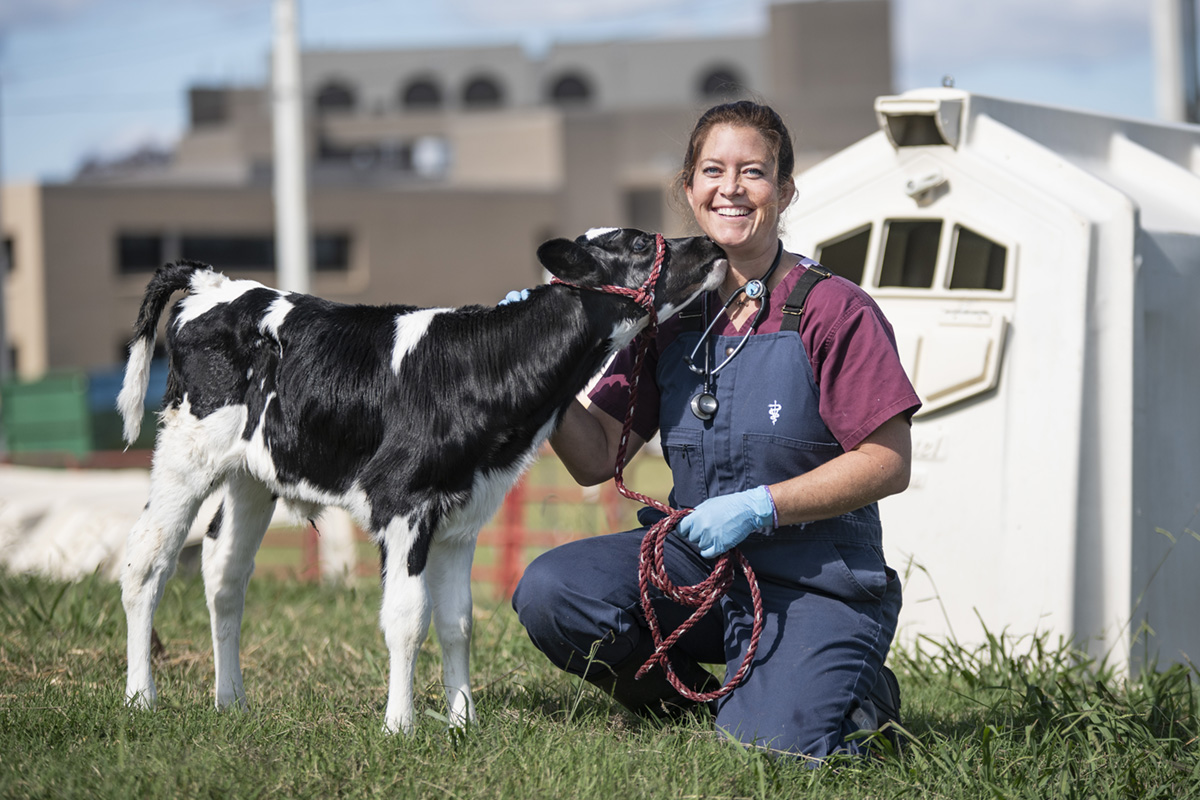 Courtney Ransom was accepted to several veterinary schools around the country, but she knew Mississippi State was the best fit.
After all, she received her undergraduate degree in animal and dairy sciences at MSU, and already had a deep love for the university and local community.
"I love the beautiful campus, the small town feel, and how you are immediately treated like family here," Ransom said. "I have wanted to be a veterinarian since I was a child."
When she was a young girl, her mother bought a small farm. Ransom said this contributed to her passion for food animal ambulatory care and her desire to interact with small animals. Studying at MSU has allowed her to commute frequently to her farm in Mount Hope, Alabama.
Ransom said MSU's College of Veterinary Medicine is among only a few that offer a "2+2" program, which contains two years of didactics instruction (lecture and laboratory) and two years of clinical rotation. As she works toward completion of her D.V.M., Ransom is weighing job opportunities. She said Mississippi State's CVM graduates are highly sought by employers because of their experience and confidence.
Through Christian Veterinary Missions, an organization that offers scholarships to help fund veterinary travel, Ransom has been on trips to Arizona and Nicaragua. The organization seeks to "equip and encourage veterinary professionals and students to build relationships with others through the use of their veterinary knowledge and skills so that lives are transformed." Ransom also plans to travel to St. Croix in the U.S. Virgin Islands in the near future.
"I have several externships lined up between now and graduation, as well as more mission trips planned," Ransom said. "You never know where school is going to take you."
Ransom said she has made lifelong friends at MSU, and all the hard work of vet school is worthwhile as her dream of being a veterinarian is becoming a reality.