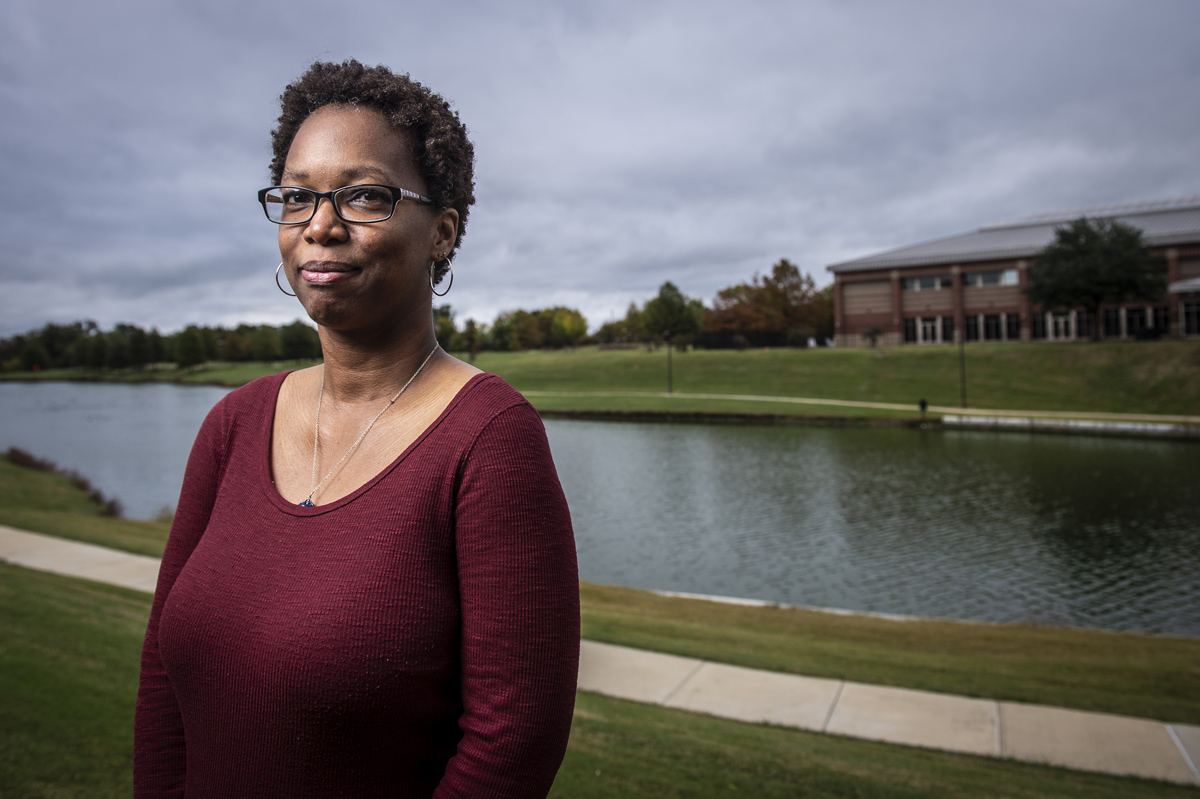 Stephanie Davis considers herself an introvert. Although she seems like a quiet person, she also can be described as "one lively individual" who exudes enthusiasm as she represents Mississippi State University to prospective students and their families.
A senior admissions assistant in MSU's Office of Admissions and Scholarships, Davis is often among the first people to answer questions from students interested in enrolling at MSU. She takes calls on one of the office's main telephone lines, fielding all types of inquiries. She said the most important part of her work is being a good listener so that she can effectively direct people to the correct information, resources and admissions counselors.
She enjoys making people feel welcome, and she especially loves interacting with MSU Roadrunners, a group of students who assist the admissions office with new student recruitment. In addition to leading campus tours, they correspond regularly with prospective students and assist with various campus events.
"I love the students—love them," she emphasized. "I've seen a lot of Roadrunners come and go during my years. I take an interest in them as individuals. I like to know who they are and what they like to do," Davis said.
"I consider them my on-campus children." She said the students brighten her day and she considers herself a parental figure for them, offering encouragement and sometimes sharing life lessons learned from her own experiences.
"I also enjoy my coworkers because we are a really funny bunch of people," she said with a smile. "It's serious at times, but you also have to laugh."
A Starkville native, Davis graduated from Alcorn State University with a 1995 communication degree. She has been working at MSU for nearly 12 years and is proud that her only daughter, Keyia Davis, an MSU kinesiology major, is nearing her own graduation this December.
Davis said she enjoys the simple things in life, including exercising and being outdoors. She loves serving her church, Finding Your Way Through Christ Ministries, where she teaches Sunday School.