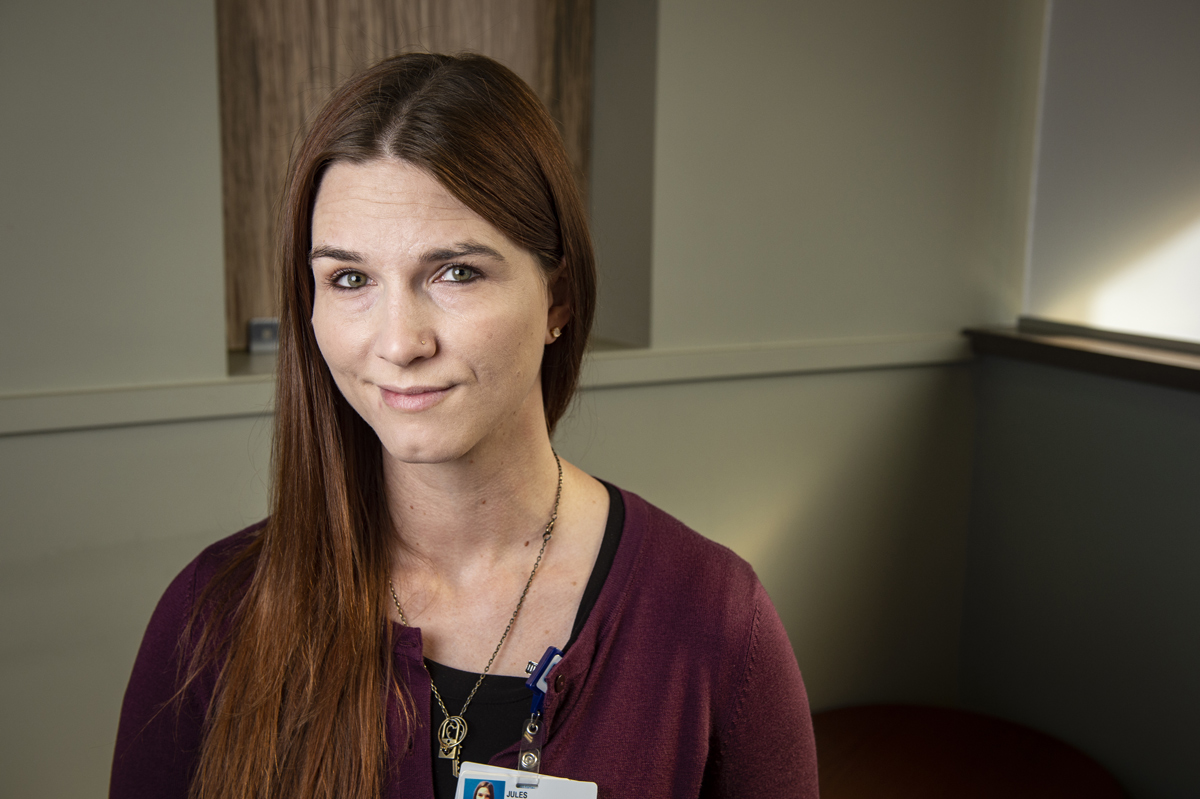 While working as a rural mail carrier in her hometown of Fayette, Alabama, Julie "Jules" Moore stumbled upon a new route—becoming a Mississippi State social work student.
During her days going house to house as a mail carrier, Moore discovered her passion for serving others through interaction within her local community.
"We would run errands for elderly clients on the route and help them fill out their bills," she said. "We were needed, and I wanted to go into a field where I could make a difference."
After looking at social work programs within driving distance, she decided MSU was the perfect fit for her goals.
Moore enrolled at MSU last fall, striving toward a social work degree.
During her first semester, she completed an internship at the Fayette County Department of Human Resources. She also completed a more recent internship with the Eldridge Children's Home in Eldridge, Alabama.
In addition to independent community service she actively seeks in Mississippi and Alabama, many of her social work classes require volunteering in the local community. Moore said these classes allow students to learn both "practical application in addition to book learning." 
Moore believes these out-of-classroom experiences have helped train and equip her for her future occupation, and she said each experience has been academically influential and personally rewarding.
As a 37-year-old first-generation high school graduate and college student, Moore said college has been a new challenge. With three children, a 60-mile daily commute to MSU and a full class schedule, Moore has learned how to balance life, work and school.
"It is difficult keeping up a high course load and being a single mom," Moore said. "I wouldn't say it is any more difficult than what my fellow classmates have to do, but it is certainly different than many of their experiences."
Moore is thankful for the leadership of MSU's College of Arts and Sciences and the professors who have influenced her. She cites sociology faculty members Melinda Pilkington and Kenya Cistrunk for their guidance throughout her time at MSU.
"All of my professors have been amazing, but I would have to say that Dr. Cistrunk has definitely gone above and beyond to ensure that my MSU experience is successful," Moore said. "The professors push us hard, but they make us think and reason, and so we grow."