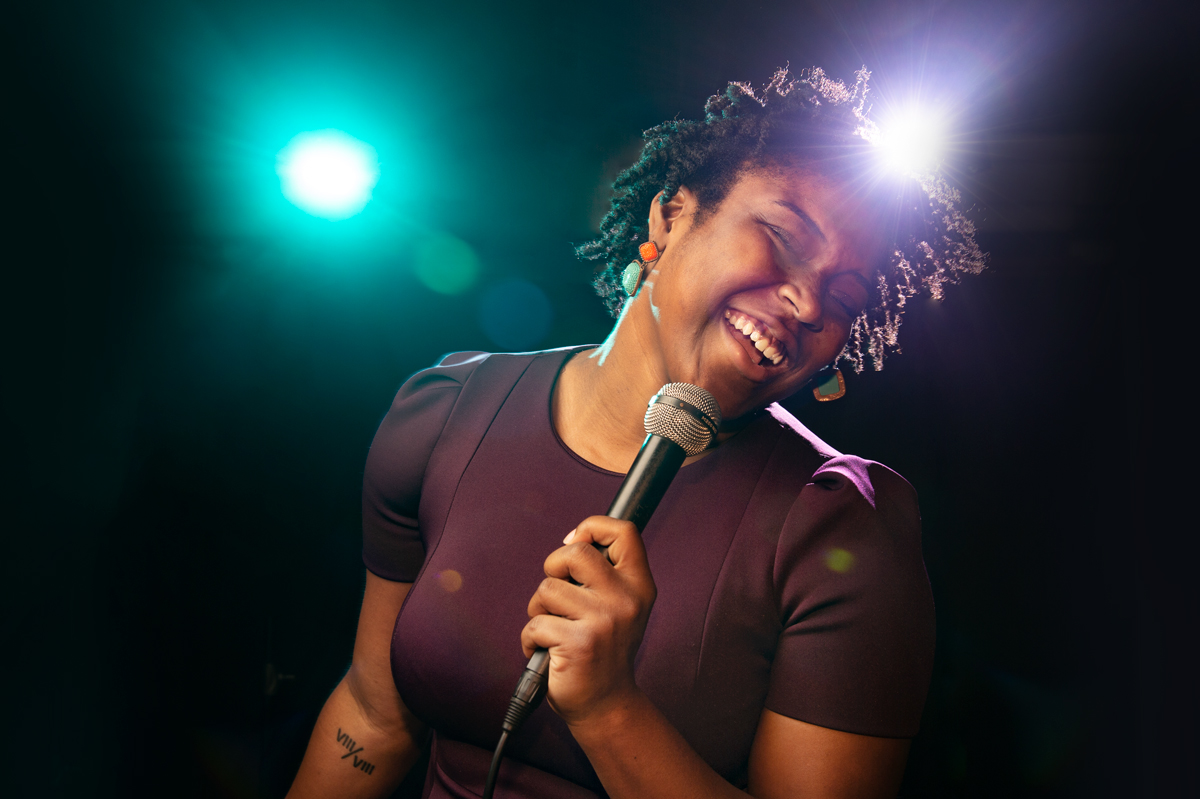 Zierra Long has a song in her heart. In fact, she has a large repertoire that she's been singing for as long as she can remember.
This year's president and head director of Black Voices of MSU Gospel Choir enjoys using her talent to praise God and share joy with others.
During Black History Month, the group is booked solid with performances every weekend. Long said the student-led group, with all student singers and musicians, frequently is invited to church and civic events. They strive to give as much time to on-campus performances as those off campus. Invitations lead them to travel around the state and to some out-of-state venues.
The Tupelo native found the group when she transferred to MSU for her junior year after finishing an associate's degree at Itawamba Community College, where she also played basketball. She is not a shy person, but felt a bit overwhelmed by MSU's large campus when she first arrived. She had not planned to pursue extracurricular activities, but a friend told her about Black Voices and invited her to visit the group.
Long got to know a range of talented singers who formed a close-knit family group at MSU, making the university seem more like a home away from home.
To accommodate the group's schedule with frequent weekend bookings, Long and other Black Voices members must sacrifice time visiting their own families in order to fulfill the organization's commitments. Long said she doesn't mind this because everyone is in it together, and they have made each other a priority. For example, when she recently was sick, Long said fellow Black Voices members helped by checking in, cooking and bringing her a few things.
"I saw how many people love me while I was sick. Basically, everyone who checked on me was from Black Voices," she said. Although the group is more like a "family" than an "organization," she said a fantastic executive board keeps things running smoothly.
The senior psychology major, who also has joined State Singers, considered majoring in music, but decided she doesn't have to make it her academic focus to continue to be passionate about singing. She enjoys the comprehensive nature of psychology and said one day she may want to become a child psychologist. At this point, she is keeping her options open as she continues to investigate the broad opportunities her major offers.
"I'm going with the flow of life with God directing me," Long said.