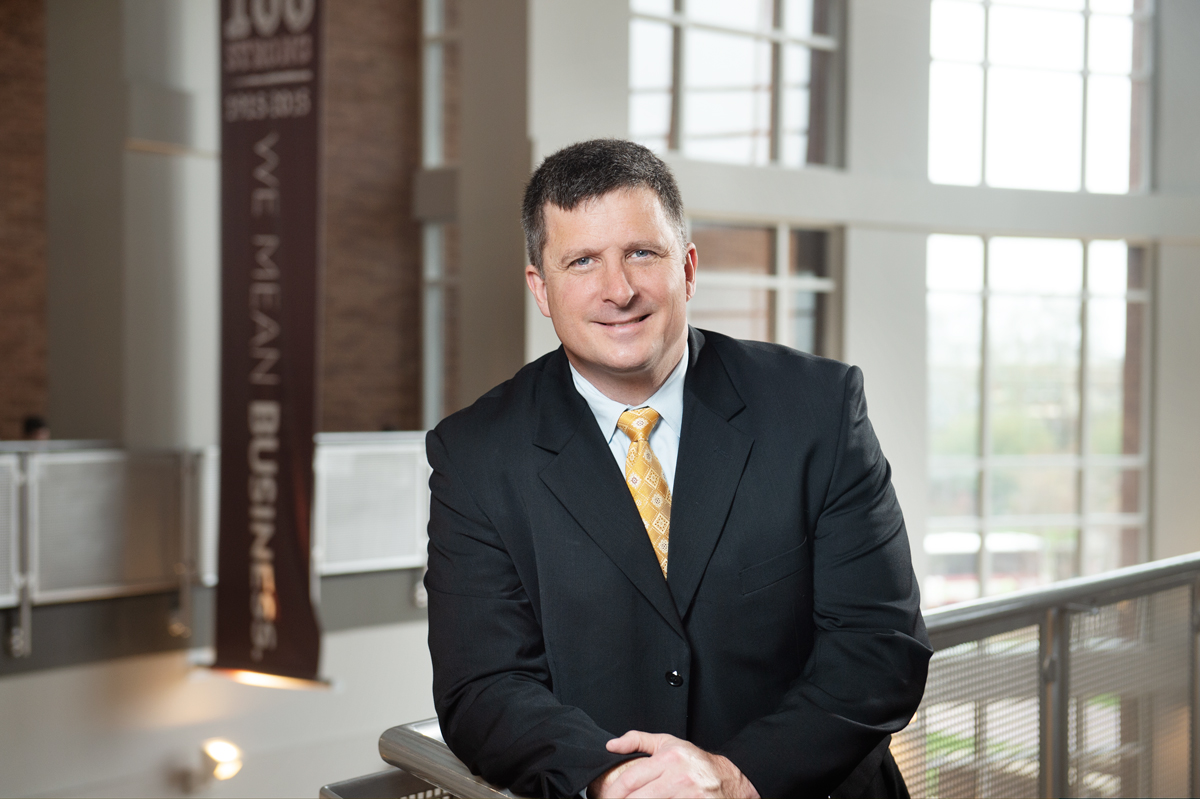 MSU Associate Professor of Business Information Systems Gary F. Templeton enjoys building confidence in students by teaching them lessons that translate to practical workforce skills after graduation.
He particularly finds satisfaction in helping College of Business students who don't consider themselves "technically inclined" as they learn how to utilize information technologies for their advantage—such as building decision support algorithms that incorporate analytical models, graphic displays, and real-time updates using actual business data.
"I take technical and non-technical students and have them complete very sophisticated IT-oriented projects. This gives them confidence in dealing with information technology during their careers, and some of their work has directly improved their job prospects," Templeton said.
He is proud to see students accomplish ambitious projects over the course of a semester, and he says the College of Business has invested in rich data sources that enable both faculty and students to take on meaningful projects.
Templeton said Wharton Research Data Services, Bloomberg Terminals and the Federal Reserve Economic Database are three primary tools he uses as he teaches analytical skills at the undergraduate through doctoral levels.
"Analytics are everywhere," Templeton said. "We have more data in the world than we have manpower to adequately use and interpret the information."
While some students may initially feel intimidated when facing tasks such as normalizing data, calculating a lead or lag variable, or performing a multiple regression analysis, Templeton has watched time and again as students master these concepts.
"They really have no clue what we're doing in the beginning, but it starts to sink in. It is very fulfilling to me later in the semester when they use the terminology naturally because they've done it," Templeton said.
Whether teaching his own children at home or teaching highly advanced graduate students at MSU, Templeton said the developmental process always motivates him.
"I'm developing and the students are developing. It's a positive thing to build something every day," he said. "You're building your own knowledge and understanding. Each day, I learn and gain something, and students gain something. Teaching is a constructive process."