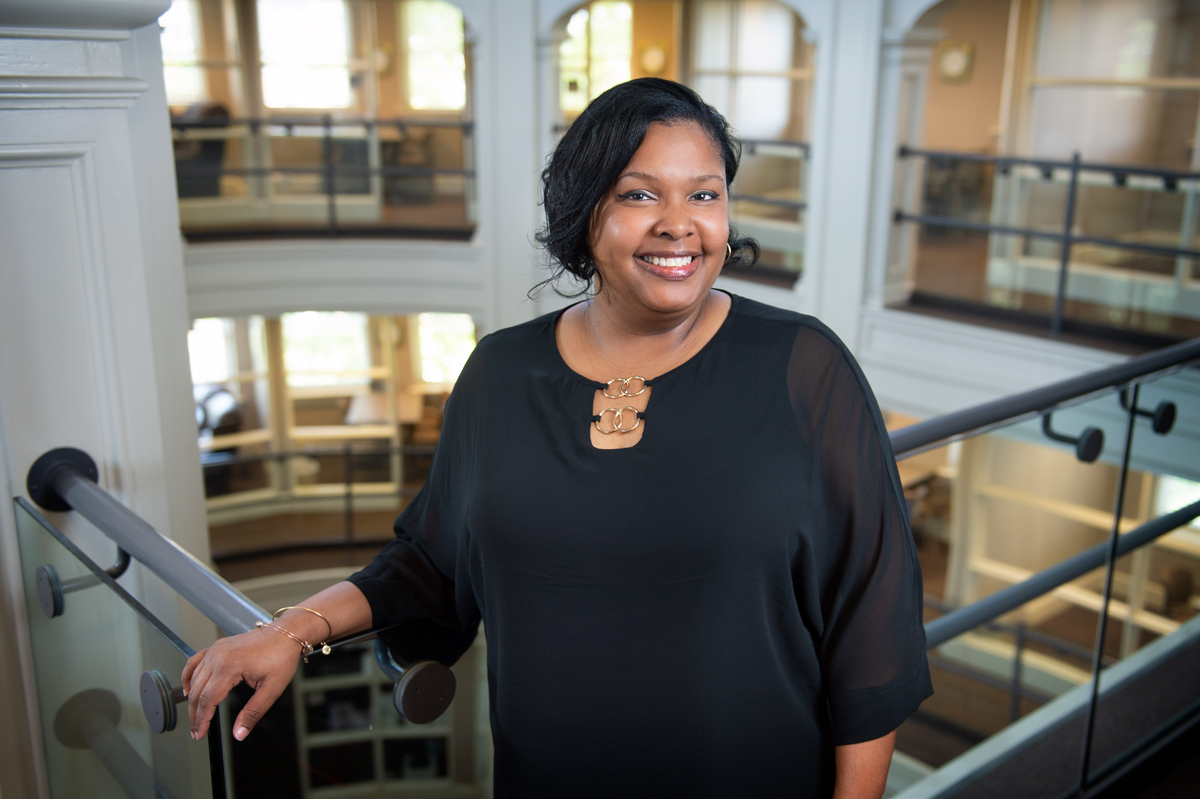 Leslie Neal has seen her career take unexpected paths over the years, but along that road, the Mississippi State Career Center has been there for her. Now, Neal is able to support MSU students as they launch their own careers.
Neal currently serves as the center's manager of marketing and events, overseeing the spring and fall Career Days attended by hundreds of employers and thousands of students, along with other events throughout the year. Her history with the university center dates back to an internship her junior year of college. She has been working there as a staff member since 2008.
"I have a lot of pride and passion in the Career Center," Neal said. "I've been able to see where we've come from and where we're going, and I feel like I'm meant to be here. I've never thought that this wasn't where I needed to be."
Neal particularly enjoys working at the Career Center because she once was a student in need of its services. The Biloxi native came to MSU and first majored in psychology. While she did well in her classes, she had trouble envisioning herself working in the field after graduation. With support from friends and family, Neal decided to pursue a career in graphic design, which would allow her to use her artistic skills.
With a new focus in her studies, Neal sought internships to fulfill requirements in the Department of Art. After impressing Career Center personnel in an interview, she was hired as an intern and stayed on as a student worker until her graduation in 2004.
Then Neal spent four years working as the creative services coordinator for the Starkville Daily News. In 2008, she seized an opportunity to return to the Career Center as an administrative assistant and later became a coordinator before moving into her current role in 2016.
Since returning to the Career Center, Neal has utilized her graphic design skills and learned new tools on the job. In 2017, she earned a master's degree in teaching with an emphasis in community college education. Recently, she became certified to administer the STRONG Interest Inventory, an assessment designed to assist students choosing or changing their major.
"I think my experience makes me relatable to students," Neal said. "I want students to realize that they should come to talk to us long before graduation. It makes a difference, and I'm an example of that."
Neal has made Starkville her home since coming to MSU. She met her husband while in school and together they have two children.
"The most rewarding part of my job is being able to do a combination of things I enjoy," Neal said. "I get to tap into my graphic design side and I get to work with students. I'm able to do things that I want to do and leave feeling fulfilled."