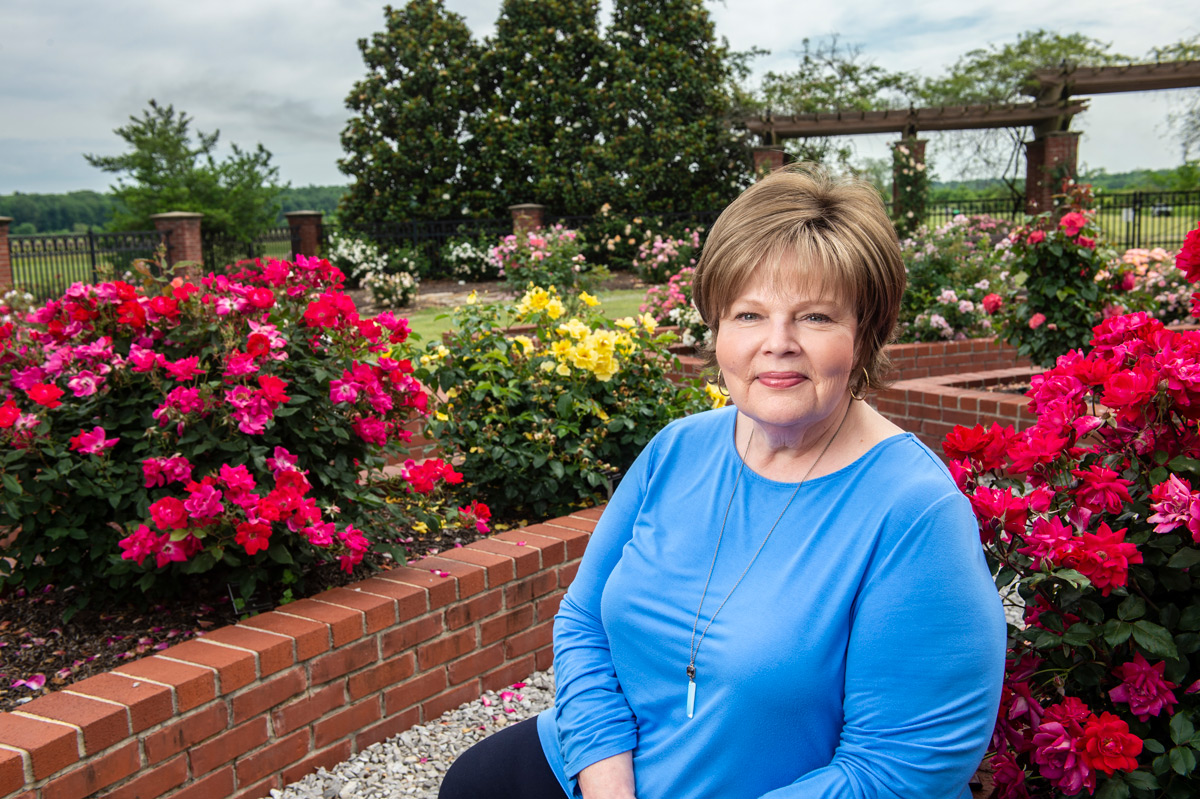 After moving with her husband Barry to the Golden Triangle from Memphis, Tennessee, Beth Hathcock joined Mississippi State University as a staff member in the controller's office. It was 1993—the year MSU began using Banner—and Hathcock was among the first on campus trained to use the administrative software.
Her Banner knowledge became a strength, and the Department of Plant and Soil Sciences benefitted from this when she moved to Dorman Hall the following year. As her new department implemented the system, Hathcock said her work immediately "helped me familiarize myself with a lot of people."
Since she's been a part of the Bulldog family, and specifically the plant and soil sciences family, Hathcock said a lot of things have changed regarding MSU processes and the way work is done. However, she said many things have stayed the same.
"One thing that has never changed is that the people are so good," she said. "I've made so many friends along the way."
As she accumulated close associations with professional colleagues within the department and across campus, she also took on more responsibility over the years, advancing to business manager in 2004.
"I'm so grateful they gave me the opportunity," Hathcock said. "It's a lot of hard work, but I'm thankful to get to know people and maybe encourage them a little bit along the way."
One of her favorite aspects of working at the university is watching students grow as they advance through their studies.
"I'm able to see new faces and meet kids. It's fun to get to know them, watch them grow up, get married and drive away," she said. Not surprisingly, Hathcock describes herself as the departmental "momma."
In addition to the department's 154 undergraduate students, there also are 76 graduate students and nearly 40 graduate assistants working in teaching and research roles. Hathcock notes that plant and soil sciences is one of the university's largest departments with 56 faculty across three undergraduate and three graduate degree programs at the master's and Ph.D. levels. In addition to teaching courses, faculty are involved in research through the Mississippi Agricultural and Forestry Experiment Station and outreach through MSU Extension. They also oversee areas such as the university's Veterans Memorial Rose Garden, among others.
"I love the notoriety of the university—we have outstanding academics, along with all of the fun things, like sports. I love the community feeling," Hathcock said.
"You can always find something to do and somewhere to serve."