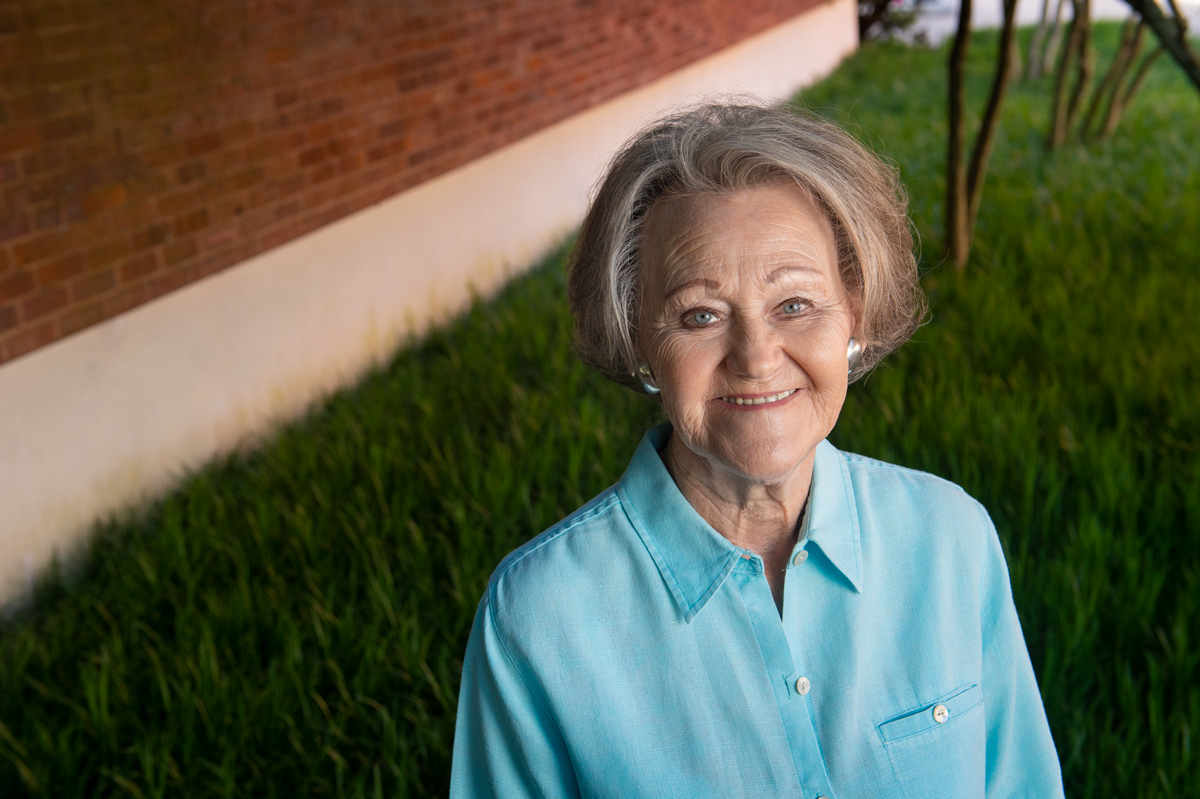 In 2019, Jeannette Booth will turn 80 and celebrate two major, 60-year milestones: employment with MSU and marriage to her husband, Marion Booth. One thing she won't do is retire.
She tried that back in 2002 and barely survived the state-mandated 45 days before she returned in a part-time capacity.
"On my 46th day, I was going to human resources to look for jobs when I got a call from Libby Thompson asking if I'd be interested in working in their office for a few months," she said.
That job in the MSU Department of Electrical and Computer Engineering has lasted almost 17 years and counting.
"Sometimes there are trying days, but I work with really, really good people," Booth said.
Her career has spanned nine MSU presidents, beginning with Benjamin Hilbun, and she has seen basically every building on campus either built or renovated.
The biggest change for her was not integration in 1965, the construction of Humphrey Coliseum in 1975 or the elimination of the notorious five-points intersection in 2005. Instead, what caused nightmares for the accounting assistant was the switch from paper ledgers and manual budget work to the online, electronic finance system known as Banner.
"I was on the front end of Banner in the 1990s," Booth said. "We worked the bugs out for over a year. A lot of people my age said they weren't going to learn it and retired, but I stayed."
Booth's staff positions have taken her on a tour of campus, beginning in Lloyd-Ricks-Watson with the Mississippi Agricultural and Forestry Experiment Station. Next, she moved to Allen Hall, and then to McArthur Hall, where she worked until "retirement." These days, she's in Simrall Hall on engineering row.
Although she officially started working at MSU in 1959, Booth said she actually has worked at the university since she was 10.
"My grandfather was a night watchman, and I would frequently go around with him and turn on the outside lights on buildings," she said.
Booth is a Starkville native who worked in high school and beyond at Britt's Café, now Starkville Café, which her mom and dad started. She and her husband have two sons, Tommy and Cade, both MSU graduates.
Her 2019 milestones are in August, with her work anniversary and birthday, and her diamond anniversary is in November. Retirement simply is not on that list.
"I'll work as long as I enjoy it and as long as they'll put up with me," she said.