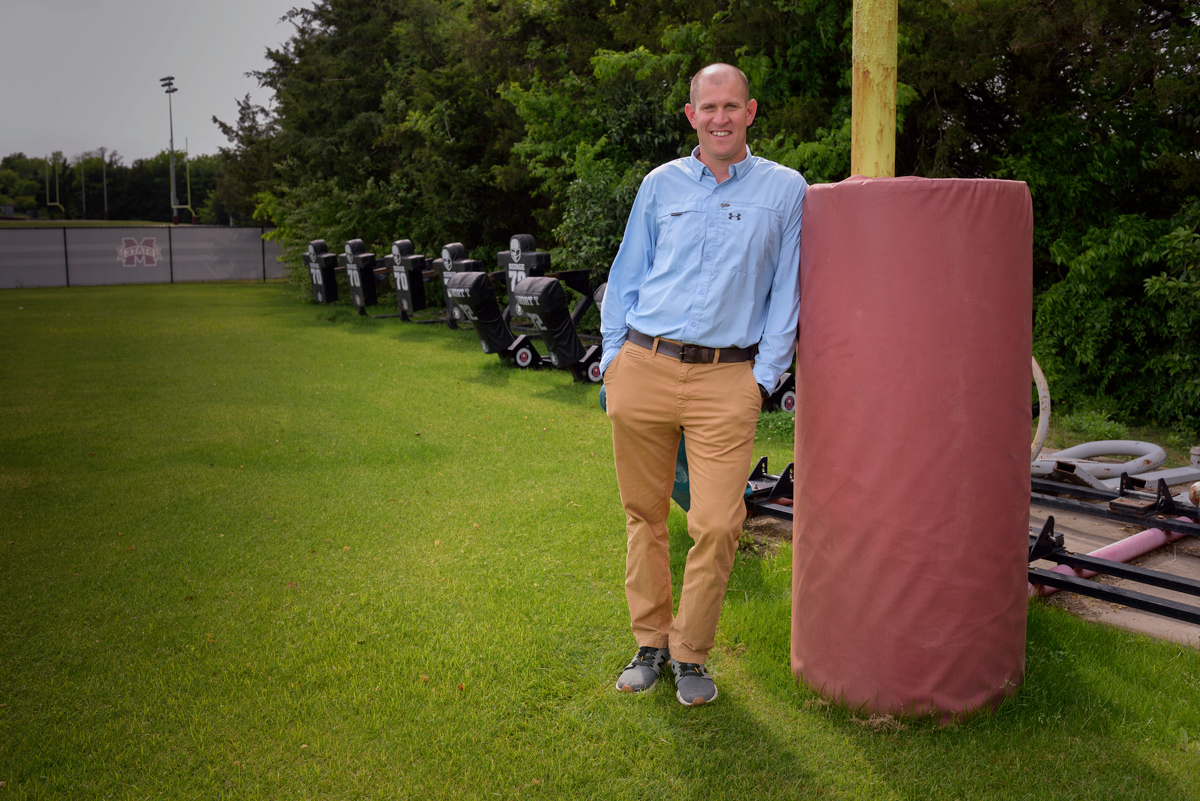 The fact that Michael Richard (pronounced ri-SHARD) was always a sports guy growing up makes it logical that, today, he works with coaches to help them keep their playing fields in top condition.
Richard, a turf researcher and weed scientist with the Mississippi State University Extension Service, said coaches have a lot of knowledge related to their sport but rarely any experience with turf management. Yet they are often responsible for maintaining these important and expensive playing surfaces.
"Coaches have a very high passion for their fields playing well and being a safe place for their kids to play," Richard said. "They learn as they go, and I find there is a general lack of knowledge about turf but a high desire to learn."
So Richard is taking the expertise to them. Last year and again this past winter, he organized and hosted two training sessions for area high school coaches and others tasked with maintaining the playing fields their teams use. Sessions have been held in Summit, Philadelphia and Wiggins.
"I try to put together a management program that will fit in their budgets," Richard said. "We talk about fertilization, weed control and cultivation of the field. We try to give the coaches a plan they can take home and follow on their fields.
"We also bring in vendors who can demonstrate the equipment needed for proper turf management," he said.
Richard plans to continue offering these daylong training sessions each year in different locations around the state. With an estimated 2,000 grass playing fields in Mississippi, the need is great for keeping the fields in the best shape possible.
When he's not teaching coaches how to maintain their fields, part of his work as an Extension associate is conducting herbicide trials at MSU for chemical companies.
"They send us a product to try on a particular grass or weed. We spray it, rate it and send them back our data," he said.
The Louisiana native came to MSU in 2014 from Louisiana State University. He lives in Starkville now with his wife, Christy, and their four young children.