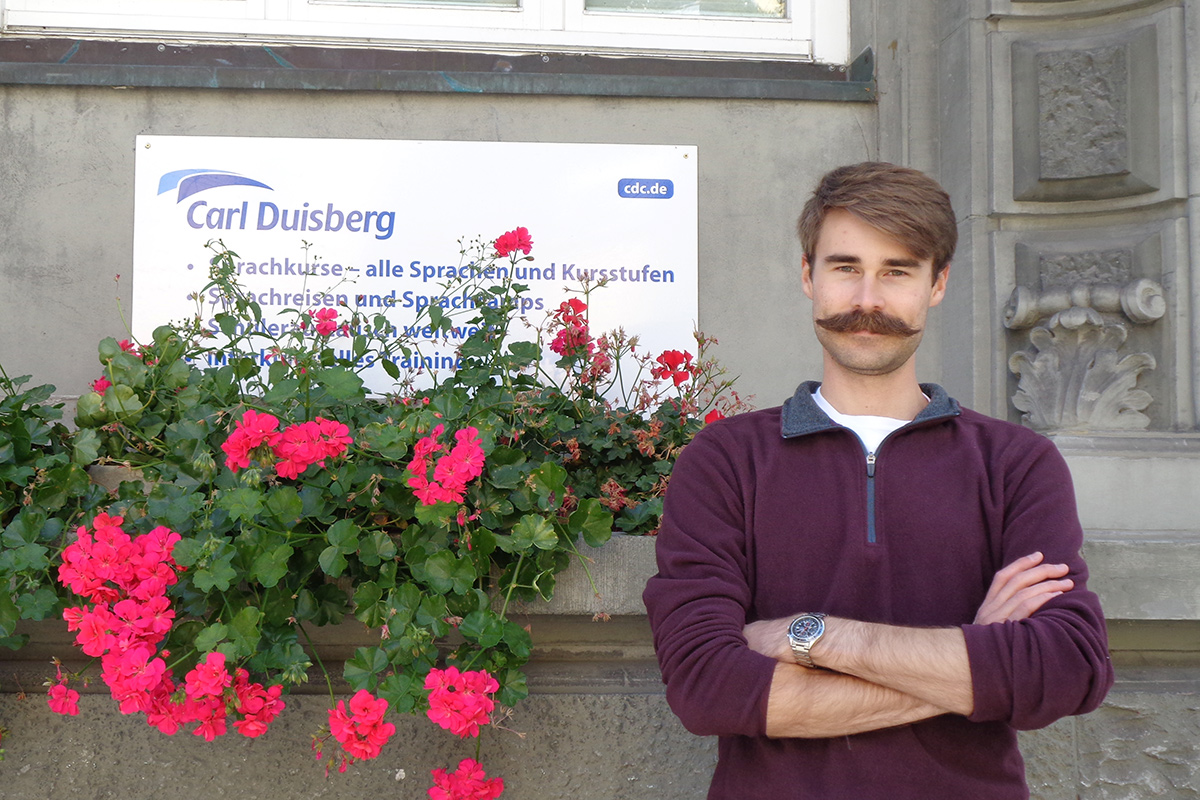 Experiencing Germany wasn't in Ryan A. Shoemake's plans when he transferred to Mississippi State in 2015 from Jones County Junior College. However, an encounter with a foreign language class sparked a new interest—living abroad.
Since last July, the Laurel native has immersed himself in German culture as part of the Congress-Bundestag Youth Exchange for Young Professionals, a program which offers intensive German language training, instruction at a German university or college of applied sciences, and an internship in the participant's career field. 
When Shoemake enrolled at MSU, he needed two semesters of a foreign language for his engineering degree. Enrolling in German "was a natural choice," Shoemake said, because it piqued his interest.
After one semester, Shoemake resolved to live in Germany, even if for a short time. When Sally Gray, an associate professor in MSU's Department of Classical and Modern Languages and Literatures, suggested he sign up for CBYX, Shoemake agreed.
"My participation in CBYX would not have been possible without her involvement," he said.
"In the time leading up to my departure, the entire experience seemed almost a fantasy. It was not until the plane landed in Frankfurt that I truly realized and accepted that my life was about to change. Thankfully, the program is structured to lessen the impact of immediate culture shock and allows participants time to acclimate to the way of life in the host country," Shoemake said.
"Moving to Berlin, a city of 3.5 million, after growing up in a relatively small town, has been a major adjustment. The sheer number of people, public transportation and the extreme diversity of cultures, religions and ideas in Berlin were all things to which I was not accustomed."
However, Shoemake said, "Many of the differences between Germany and the United States are just a different kind of same."
Adjusting to life in a foreign city has made him a better communicator, a trait Shoemake said CBYX helped him hone. "I have been in situations where I lacked the necessary German to express an idea or concept while the other party lacked the English to do so. Successfully getting my idea across in situations like this has certainly improved my ability to communicate," he said.         
Shoemake plans to graduate in 2020 and pursue a career in embedded computer systems. He is a member of the MSU German Club, MSU Physics Club, a 2018 inductee into the College of Arts and Sciences' Society of Scholars, and a President's List student at MSU. 
Upon return from Germany this July, Shoemake plans to make family his top priority. "I will go on tour and visit all of my close family who have supported me in my year abroad," he said.