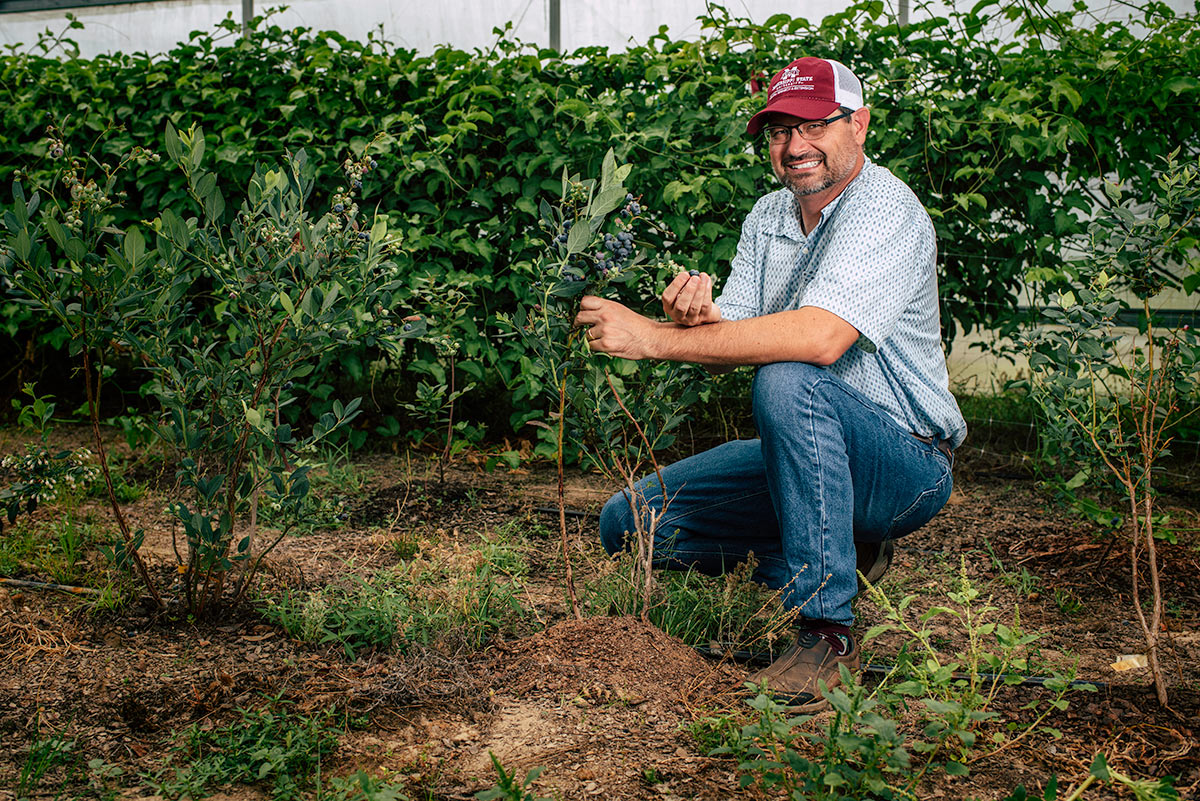 Eric Stafne of the Mississippi State Extension Service is always thinking about how to solve problems facing his clients.
As a fruit and nut specialist at the MSU South Mississippi Branch Experiment Station in Poplarville, Stafne said his interest in working with these crops developed during an early-career stint with the Peace Corps in Senegal, West Africa, where he witnessed "so many people wanting and needing fruit in their diets."
After earning his bachelor's degree in forestry from Michigan State University, he served in the Corps as an agroforestry Extension agent in the westernmost region of Africa living and working among people in a subsistence agriculture system. This form of farming involves raising crops specifically for feeding the family, with little surplus produced.
"It was a life-changing experience and put a lot of things into perspective," Stafne said of the experience that nurtured his desire to serve others through his work with the Extension Service.
Also a Mississippi Agricultural and Forestry Experiment Station researcher, his current focus is on blueberries, blackberries, grapes, muscadines and pecans—Mississippi's primary fruit crops. Much of his time is spent researching blueberries, the state's largest commercial crop, and he also sees potential to increase grapes and muscadines.
"We need to have better grape cultivars, and along with new cultivars come challenges in how best to grow them in our climate," he said. "The same is true with cultivated blackberries. They aren't the same as the native bushes, so we need to work on performance. I also dabble in passionfruit because we always need to look to the future and see if there are other crops that can be grown profitably here."
These issues keep Stafne motivated every day.
"I can't see myself doing anything else," he said. "I love writing and reading. I love thinking about problems and trying to solve them."