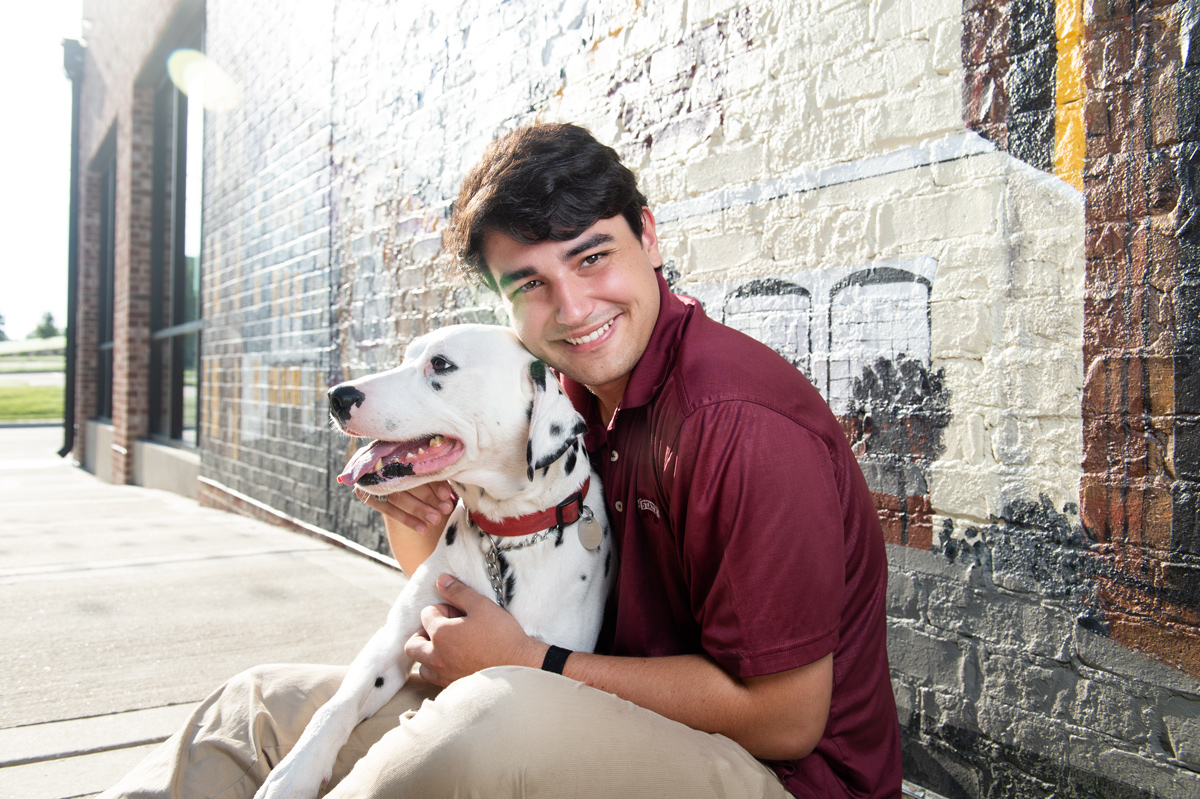 When David Cuevas moved to Starkville from Pensacola, Florida, as a junior in high school, he was apprehensive about leaving a beach town for a college town. However, in Starkville and at Mississippi State, he has found a home.
The senior biomedical engineering and biochemistry major has made the most of his time at MSU through involvement in several campus events and organizations. As the new school year kicks off, he will play an integral role in New Maroon Camp and Bulldog Bash, two of the biggest student-led events on campus.
"There's a lot that I'm involved in, but that's because the groups I'm a part of have always done amazing things," Cuevas said. "I've seen them work together, and I wouldn't be where I am without the leaders in front of me that have been able to teach me things along the way."
In addition to extracurricular activities, Cuevas also has been able to spend time working with faculty on research, an experience that has helped shape his future plans. After graduation next May, Cuevas is planning to enroll in a duel M.D./Ph.D. program and study neurological sciences.
"My teachers have always been helpful no matter what," Cuevas said. "I've had the ability to do what I'm passionate about in biomedical engineering and in biochemistry. The end goal for me is to one day do research on Parkinson's disease and dementia."
With his time as a student at MSU nearing an end, Cuevas said attending New Maroon Camp his freshman year helped him gain a better understanding of the university and created connections he has maintained for years. Since then, he has taken on leadership roles in the camp and this year is serving as director of programming.
Last year, Cuevas was director of Bulldog Bash and led the team that successfully organized the All-American Rejects concert in downtown Starkville, drawing 40,000 people. He is once again serving as Bulldog Bash director this for the concert that has been labeled the biggest outdoor concert in Mississippi.
"I get chills thinking about Bulldog Bash," Cuevas said. "After everything went smoothly, we couldn't believe this was something that we as a group of students were able to do. It's challenging but a lot of fun."
Cuevas is the latest of several family members to attend MSU. While he may have moved to Starkville earlier than expected, he said going to MSU has always been his plan.
"The people are what makes this university what is," Cuevas said. "The people around me are my family. I wouldn't be here in the position I'm in without the people that have supported me, the people that have given me a chance."