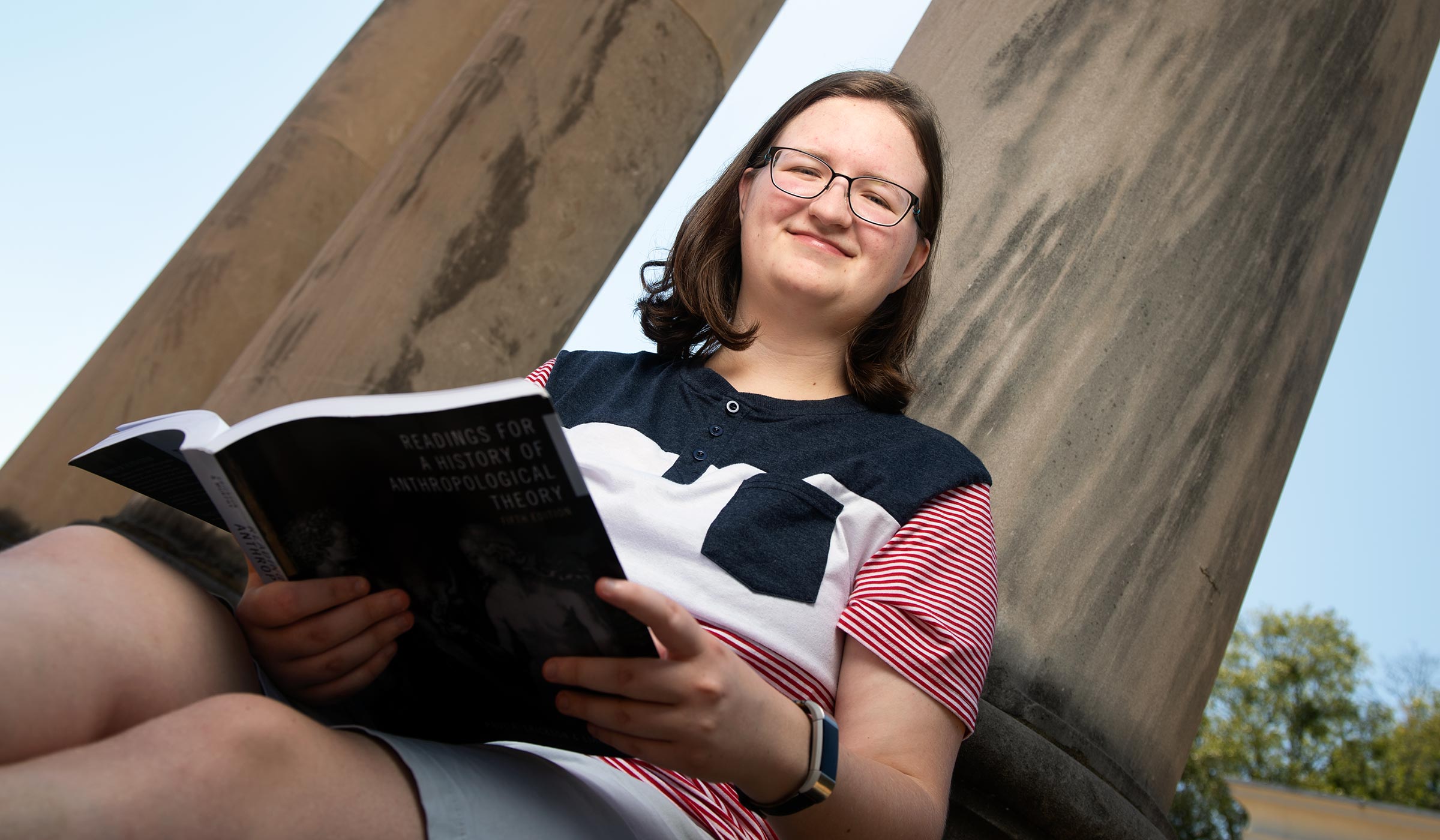 A love of learning about languages and cultures attracted Laura Ingouf to Mississippi State, and this passion continues to drive her in and out of the classroom.
The Decatur, Alabama, native is a history and anthropology double-major, College of Arts and Sciences Ambassador and Presidential Scholar who enjoys studying how culture and language are used to empower groups and communities to do good.
"I've always been interested in the people who stand up for what is right, the things they create and the rhetoric they use to tell other people their story," Ingouf said. "One of my earliest heroes was Harriet Tubman. I thought it was so cool how she became the Moses of her people. She fought back against those who were oppressing her and her people."
Ingouf credits her family, former missionaries, for sparking her early interest in helping others and credits her time at Mississippi State for developing this interest into a passion. She especially has enjoyed courses offered through the Judy and Bobby Shackouls Honors College, which required her to study advocacy movements and work through challenging texts.
"My courses and professors have given me space to figure out who I am," said Ingouf. "Learning to figure out what I think, form opinions and write and talk about my opinions has been a really important skill for me to learn."
Experiences at Mississippi State outside the classroom also have helped Ingouf find and use her voice. Over the summer, she worked in the Gender Impacts Lab at the Social Science Research Center, which provided her the opportunity to go to Zambia to assist the MSU-led Feed the Future Innovation Lab for Fish with addressing food security in the country.
This field research involved meeting with Zambians in fishing villages around Lake Bangweulu to better understand family eating habits and nutritional needs.
"There is a lot of stunting in human growth in these areas, so we asked a lot of questions about nutrition," said Ingouf. "One of the common responses was that they had enough food during the nine-month fishing season, but during the other three months, the children would go hungry because it was harder to get as much protein and calories as they needed."
This field research, along with an internship in Clarkston, Georgia, working with refugees last summer, has built upon her studies, exposing her to people who have helped her approach research from an inclusive perspective.
"I think one of the most challenging parts [of anthropology] is to not become an outsider kind of othering a group, saying 'look at these people, aren't they weird' or 'look at this thing, isn't it strange?'" said Ingouf. "In this discipline, you have to be really careful how you talk about people and culture and recognize your own biases."
Ingouf expects to graduate in 2021 and hopes to attend graduate school, learning Arabic and working with Arabic-speaking communities, and using advocacy to affect social change, either as a professor or at a nonprofit agency.
"Whatever I do, I want it to be something that helps people," she said. "I don't want to just study a group; I want to do applied anthropology where you take the results of your study and you do something about it."