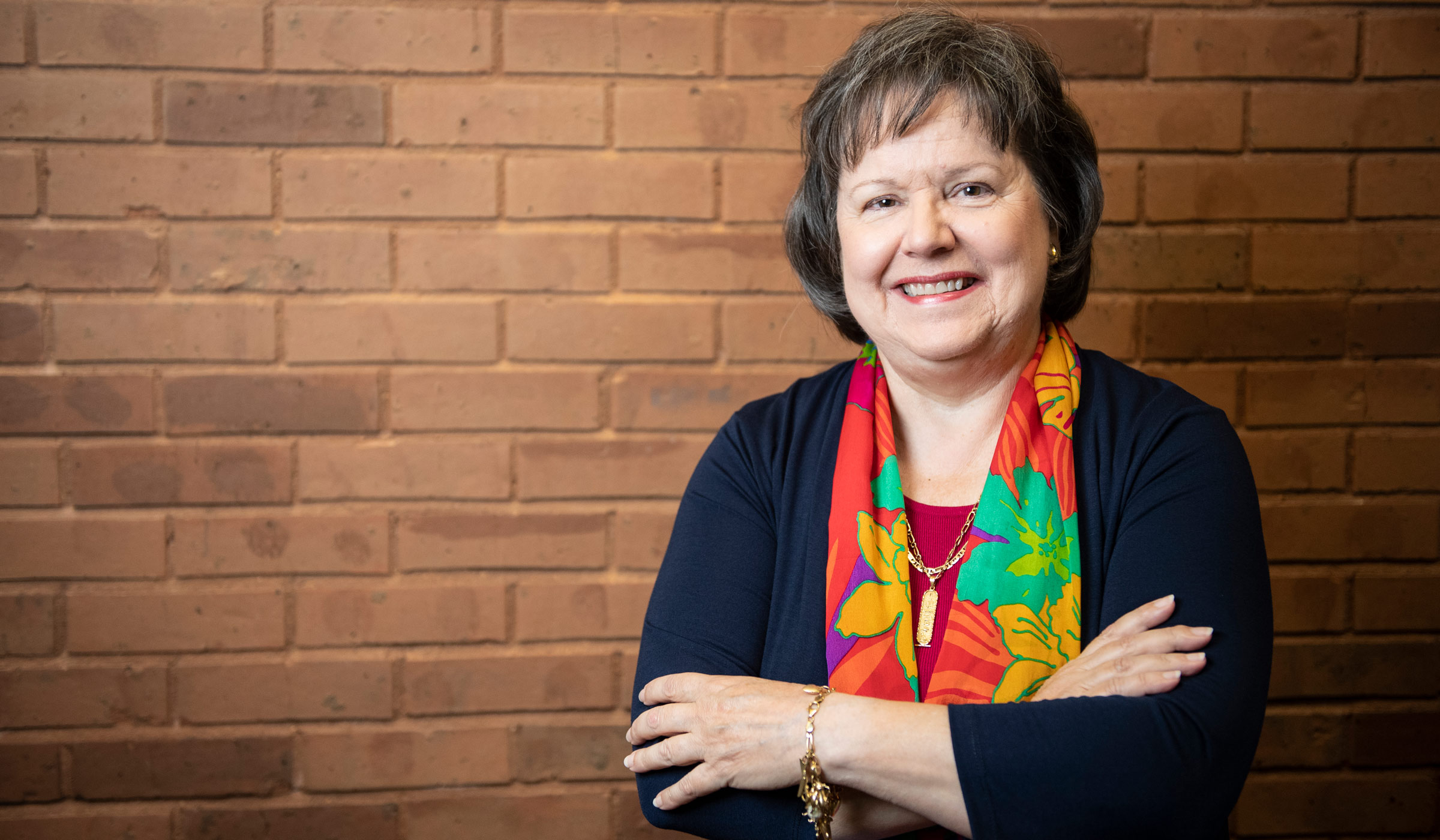 Cindy Smith is captivated with investigating the past, but for nearly 15 years she has helped propel one of Mississippi State's flagship online programs into the future.
"I have always loved reading mysteries and family genealogy, which is basically solving mysteries," said Smith, director of MSU's online Master of Business Administration program. "You solve one mystery and you're on to the next because there is always another question to be answered."
As the mystery of her family's story evolved through diligent work, Smith was able to trace her family tree back 10 generations. She identified that her mother's family arrived on the Mayflower and her father's family came from England to South Carolina in 1700.
Smith said that genealogy helps people connect with the past while building a future – something she identifies with both personally and professionally.
"History is something to be treasured," said Smith. "After you put the bits and pieces together you can confirm family stories, trace ancestors' journeys, and preserve your family's history to be passed down to other generations."
As someone who thrives on digging into the past, Smith was the perfect person to delve into the history of the online MBA degree program.
"My desire to connect with the past as we build a successful future extends beyond my family's history to include my work here at MSU," Smith said. "This year was special for me because we celebrated the 20th anniversary of the online MBA degree program."
According to Smith, in 1998 MSU saw an opportunity to serve members of the U.S. Marine Corps in Japan who were seeking remote access to a quality Master of Business Administration program. The university presented them with a viable plan for delivering course material through interactive video classrooms.
Because time in Japan is 14 hours ahead of Starkville, faculty utilized McCool Hall's interactive video classrooms well past midnight several times during the semester to teach the classes to Marines stationed overseas
By 2005, the advancement of technology and the nationwide upward trend of online education allowed the program to go entirely online, as it is today.
Smith said she was hired that year as the full-time manager of the MBA online degree program. She was charged with growing the program from the original 25-30 students through recruitment and advising activities.
Under her guidance, the program has successfully grown to more than 200 students, regularly appearing in the top 30 of the U.S. News & World Report rankings for online MBA programs. Smith said students are drawn to the program because they know they will receive the same quality education from experienced faculty members online as they would on campus.
"In addition, the online MBA is not set up as a cohort, which allows our students to begin their studies any semester that suits their schedule," Smith said. "Our students are mostly adult learners with families and other commitments, making the flexibility extremely important to our ability to serve them well.
"We have come a long way from the beginning 20 years ago. It has been fun celebrating the program's history. It continues to be a pleasure to work with so many MSU students whose integrity and drive to succeed will take this program successfully into the future."