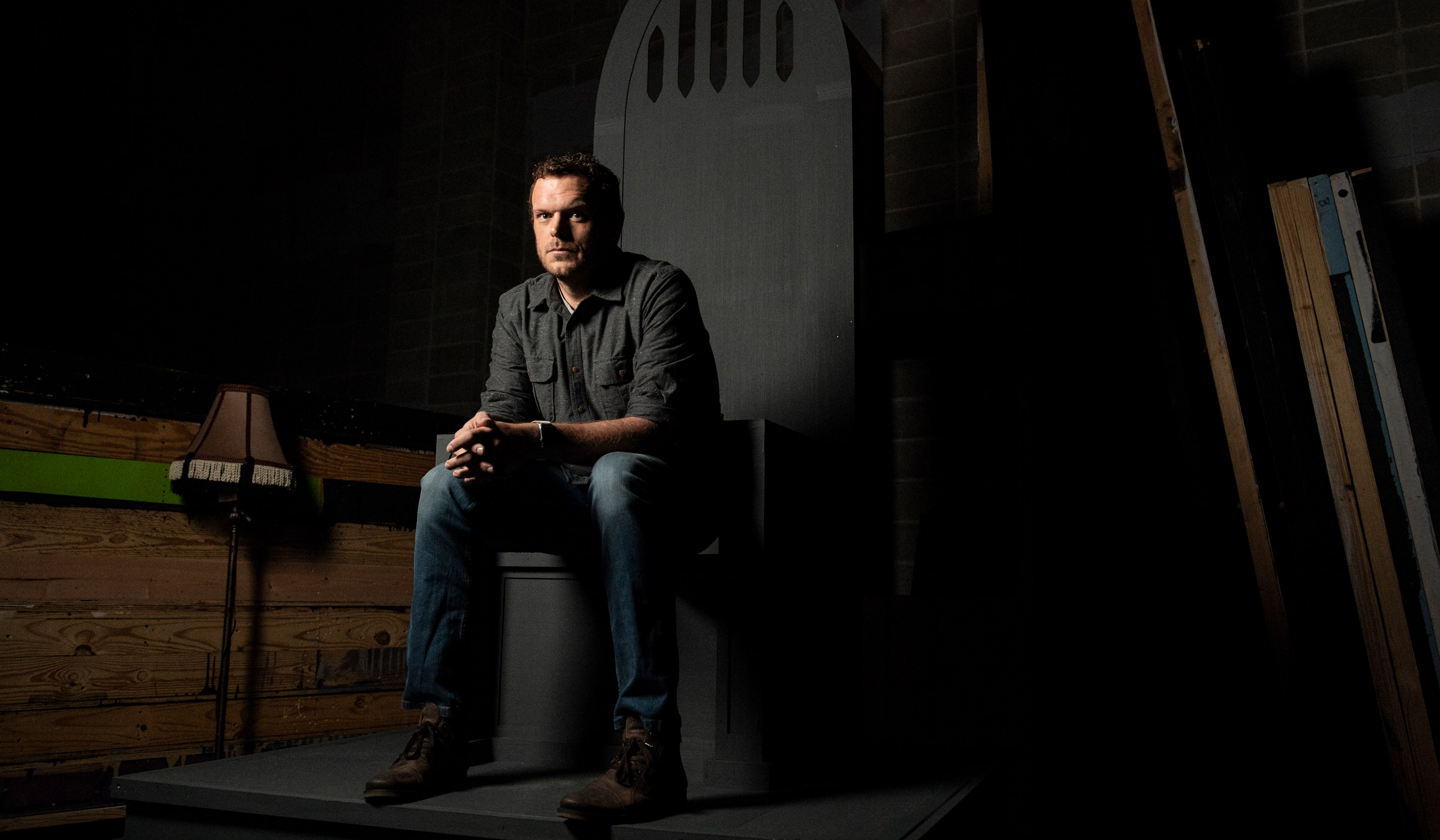 Cody Stockstill said although a theater production is temporary—with a tangible start and end date—its effect on audiences and artists can last forever.
The assistant professor of communication and Theatre MSU coordinator said the program is the production arm of Mississippi State's Department of Communication and its theater concentration. It's also an applied educational tool for students.
"We can teach them theories and techniques in the classroom, but the shows we produce with Theatre MSU give our students the chance to take what they've learned and use it in a practical sense," Stockstill said. "It's one of the ultimate hands-on learning experiences for a student studying theater."
Theatre MSU is open to students of any major, and Stockstill said it is "not unusual to see an engineering major acting or serving as a technician alongside a theater major."
This semester, Stockstill and Theatre MSU students will present an original adaptation of "Beowulf" on campus. Also on tap for this fall is a production of C.S. Lewis's "The Magician's Nephew."
Stockstill realized his love for theater during his high school years in Gulfport.
"In senior English class we had a project adapting works of literature into something we could create," Stockstill said. "I discovered I loved the ability to take the written word and develop it into a visual medium of storytelling. All these years later, I'm still telling visual stories."
Facing new challenges daily at work—from making a two-story house spin on stage or brainstorming how to visually present the creation of Narnia from a blank slate—Stockstill said he loves the creative process that comes with his career.
"As a theater designer, I'm constantly sketching, drawing, drafting or building to solve some form of a creative problem," he said. "By the end of every day, I've produced something tangible to share."
Stockstill earned a bachelor's degree in theater and religious studies from Millsaps College in 2008 and a Master of Fine Arts in theater design and technology from the University of Southern Mississippi in 2011. Before coming to MSU, he was a faculty member at Southeastern Louisiana University.
Stockstill said working with MSU students is the best part of his day. "Theater is a very practice-based discipline. Students are in the shops or studios helping solve problems. They are working right alongside us for productions. It's always very rewarding to see them grow as creative thinkers, and grow in their own personal expression of art."
For Stockstill, the creation and design process of theater life is his driving force. "It's always a challenge, but never a dull moment."