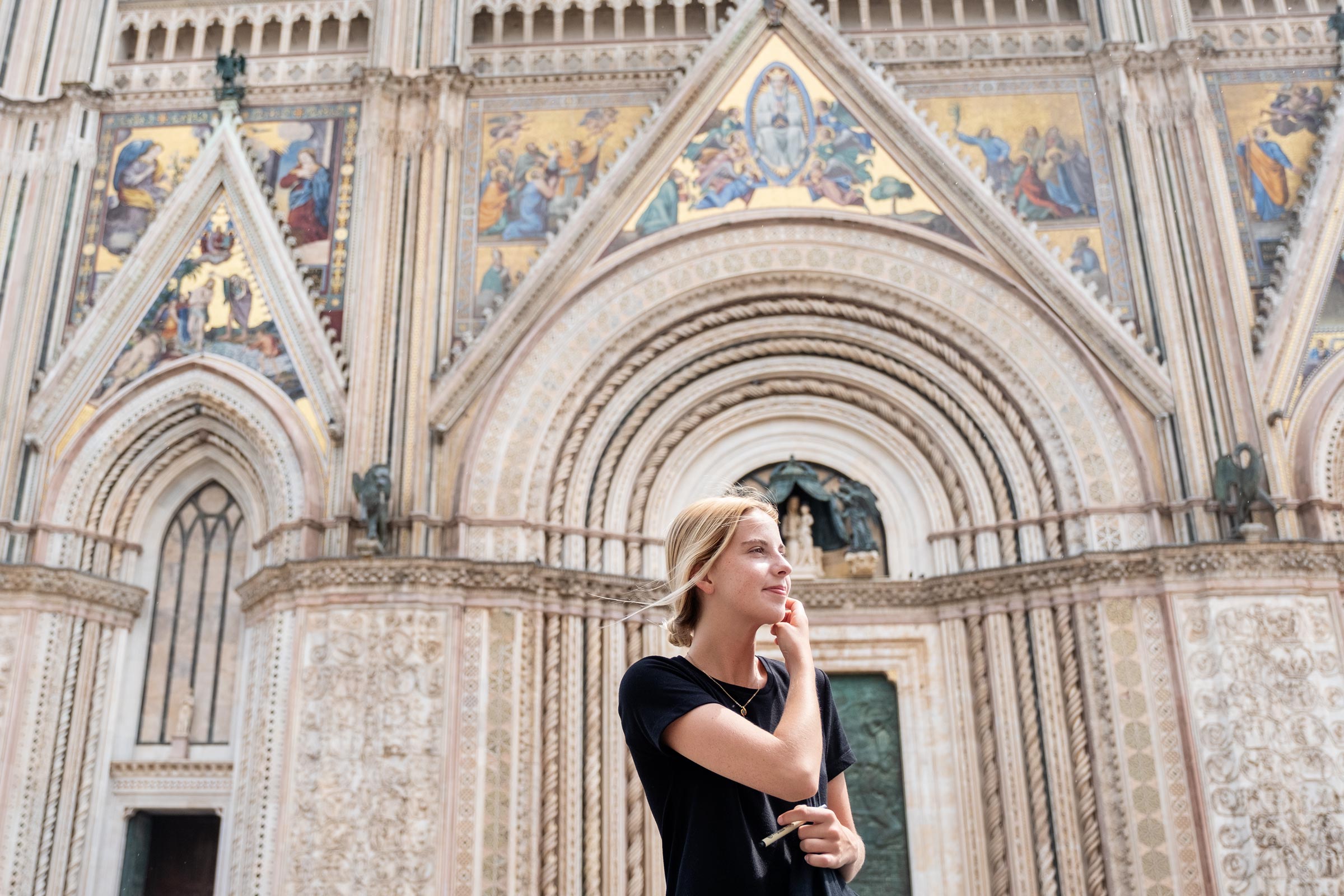 Before coming to Mississippi State nearly four years ago, TJ Barnett viewed art as a hobby. Today, she credits two special Mississippi State experiences for showing her how to turn this pastime into a career with purpose.
The senior from Jackson had been encouraged to get involved with the MSU student organization known as Music Maker Productions, and the experience helped her decide on her art major with a concentration in graphic design.
Through her work as publicity chair and artist relations chair for her "absolute favorite thing at State," Barnett has learned how to use her graphic design talent to promote concerts and other forms of contemporary entertainment to the university community.
"I've met the coolest people through Music Maker Productions," she said. "This organization has done so much for me, and it's made my time at MSU even better."
Another highlight of Barnett's MSU experience was a trip this past summer to Rome, Italy, which she said was "jam-packed with everything on art history you can dream of."
The trip was part of two study abroad courses offered by MSU's Department of Art. Professor Jamie Mixon led one course on poster image design, and Associate Professor Ben Harvey taught the other course focused on art history.
"I love people who appreciate good design, so it was fun to go on this trip with my professors," Barnett said. "I see in class how much they appreciate graphic design and art history, and that gave me the drive to want to see in person the statues and other works of art that I have been reading about in books and learning about in class."
From Vatican City to the Sistine Chapel, Barnett said there was quite a bit to see in "The Eternal City of Rome." Along with Pont Sant'Angelo, or the "Bridge of Angels," her favorite place to visit was Villa Borghese Gardens, which is considered the most popular park in Rome. Multiple servings of Italy's famous treat, gelato, also added to the fun, she said.
"This experience helped me so much because it taught me that design is everywhere you look," she said. "You can do anything with this major."