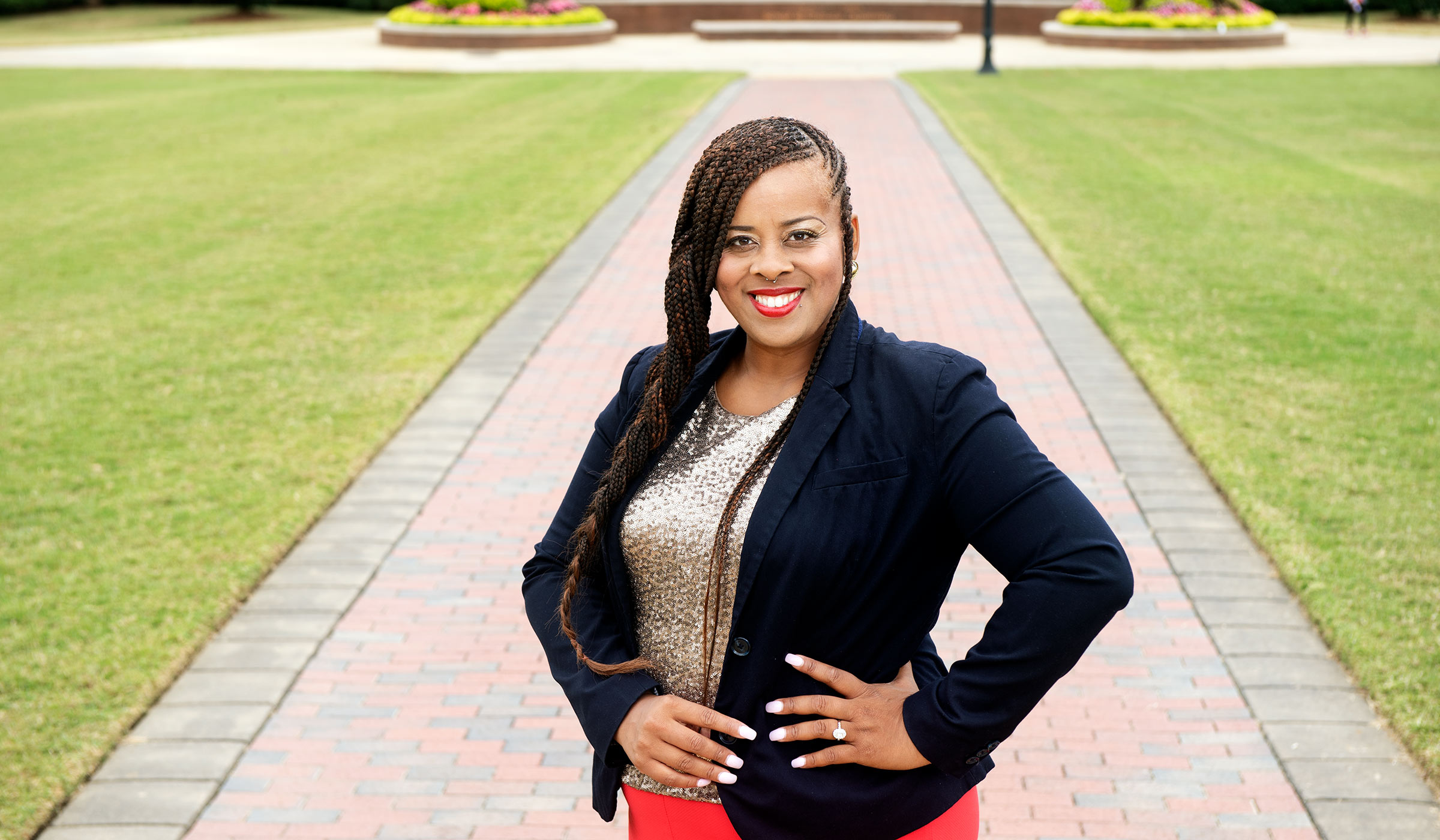 For some, the free-flowing rhythm of poetry and the analytical, decisive nature of academic research may not seem a likely pair, but the two combine easily for educational foundations professor Qiana Cutts.
Cutts might have honed her writing skills since childhood, but her decision to combine academia and prose was inspired by her doctoral dissertation in educational policy studies at Georgia State University. Her paper, "To be African or Not to Be," includes a series of vignettes and original poems inspired by African identity and the works of her late mentor, Asa Grant Hilliard.
"I'm a qualitative researcher by training and a poet by nature," Cutts said, adding, "I feel like my natural mode of communication is poetry."
Cutts now uses poetry to compile data in a practice called poetic inquiry. The process involves crafting poems from interview transcripts with subjects. Cutts' research focuses primarily on diversity, social justice and intercultural competency, which examines teachers' relationships and communication with students of various backgrounds.
A member of the Bulldog family since 2016, Cutts came to MSU with master's degrees in teaching and clinical mental health counseling from the University of West Alabama and Argosy University, respectively, and her doctorate from Georgia State University.
The university seemed like a good fit for her goals, so she applied on a whim. MSU's positive diversity track record also intrigued Cutts, who aims to reinforce to her students that while educational content is important, its context is also extremely valuable.
"We need teachers to be culturally relevant," Cutts said. "We had many challenges with integrating schools in Mississippi, so these are things that students need to know. Material is not one-size-fits-all."
Cutts is also an advocate for students of color in higher education and said that while the increase in diverse applicants has been good, equitable opportunities are critical for academic achievement.
"By all means, let's make sure these students are admitted," Cutts said, "but let's understand that they might not have the same academic background as some of their peers. Let's ensure that once they're admitted, they're successful."
When she isn't teaching, Cutts enjoys watching football, writing and traveling. Outside of academic writing, Cutts has self-published "In Somebody Else's Blood," a book of poetry she said is about love and learning to know oneself. Her second volume of poetry is underway and an original play, "Alabama Moonstruck," is slated to premiere in Atlanta in March 2020.
The West Blocton, Alabama, native now describes MSU as home and has no plans of going anywhere, "unless Oprah wants to scoop me up and pay me eight figures a year," she joked.