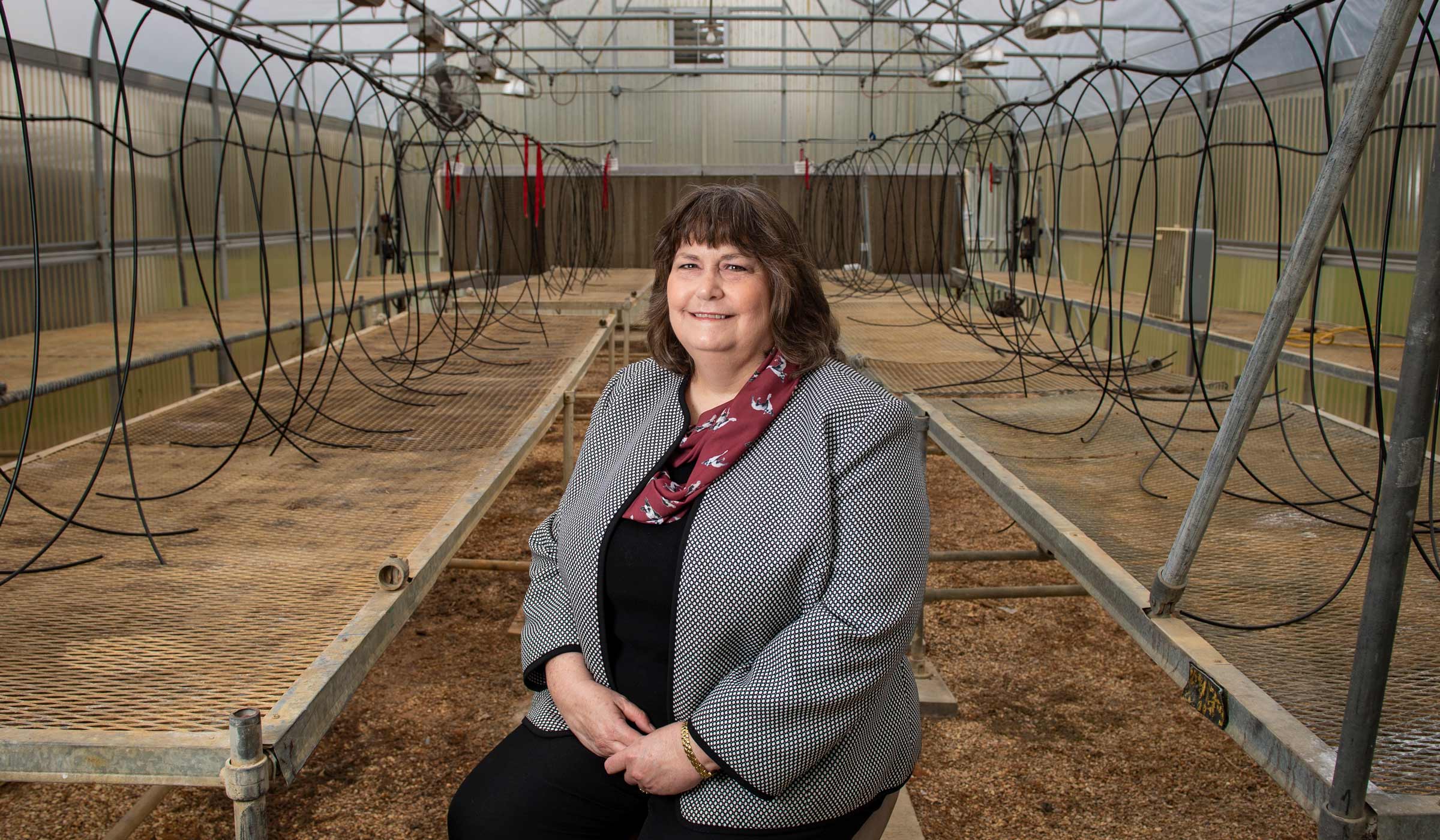 As manager of facilities and research for MSU's Department of Biochemistry, Molecular Biology, Entomology and Plant Pathology, Sonya Baird juggles ever-evolving needs.
She joined the department as a research associate supporting faculty research and has advanced to her current role overseeing grant and budget requirements, as well as maintenance for the department's laboratories, equipment and greenhouses.
"Basically, my job is to make sure everyone in the department can do their jobs," Baird said. "I like being able to help people achieve their goals."
Her work is dynamic with frequently changing priorities, and Baird finds it rewarding. It isn't uncommon to find her occupied by a workload that spans reviewing grant applications to selecting designs for a new conference room, or even coordinating facility repairs.
"Everything changes from day to day, hour to hour, even minute to minute. It can be hard to keep up sometimes," Baird said. "But you know that what you're doing is important for the success of the whole department."
She also juggles many projects outside of her professional responsibilities. Baird serves as second vice president of the MSU Women's Club, a professional staff and faculty organization that provides annual scholarships to female graduate students. An avid dog lover and owner of five Boston terriers, she also is a member of the Golden Triangle Kennel Club and even serves as president of the Boston Terrier Club of America.
The native of Rome, Georgia, grew up collecting rocks and leaves for her father, a science teacher and principal. Other relatives were avid gardeners, and the early exposure to plants helped direct Baird toward her current responsibilities. An award-winning science fair project also garnered her a four-year scholarship to Shorter University in her hometown, where she completed her bachelor's degree.
She also holds a master's degree in entomology and plant pathology from the University of Tennessee at Knoxville, where she met her husband, Richard, who now works at MSU in the same department as professor of plant mycology. Prior to this, Baird spent time teaching courses at Vincennes University in Indiana, and at several high schools.
For Baird, the people are the best part of her position at Mississippi State.
"In a university environment, you meet people from all over who have very different backgrounds," she said. "I find it enriches me as a person to get to know people from different walks of life."