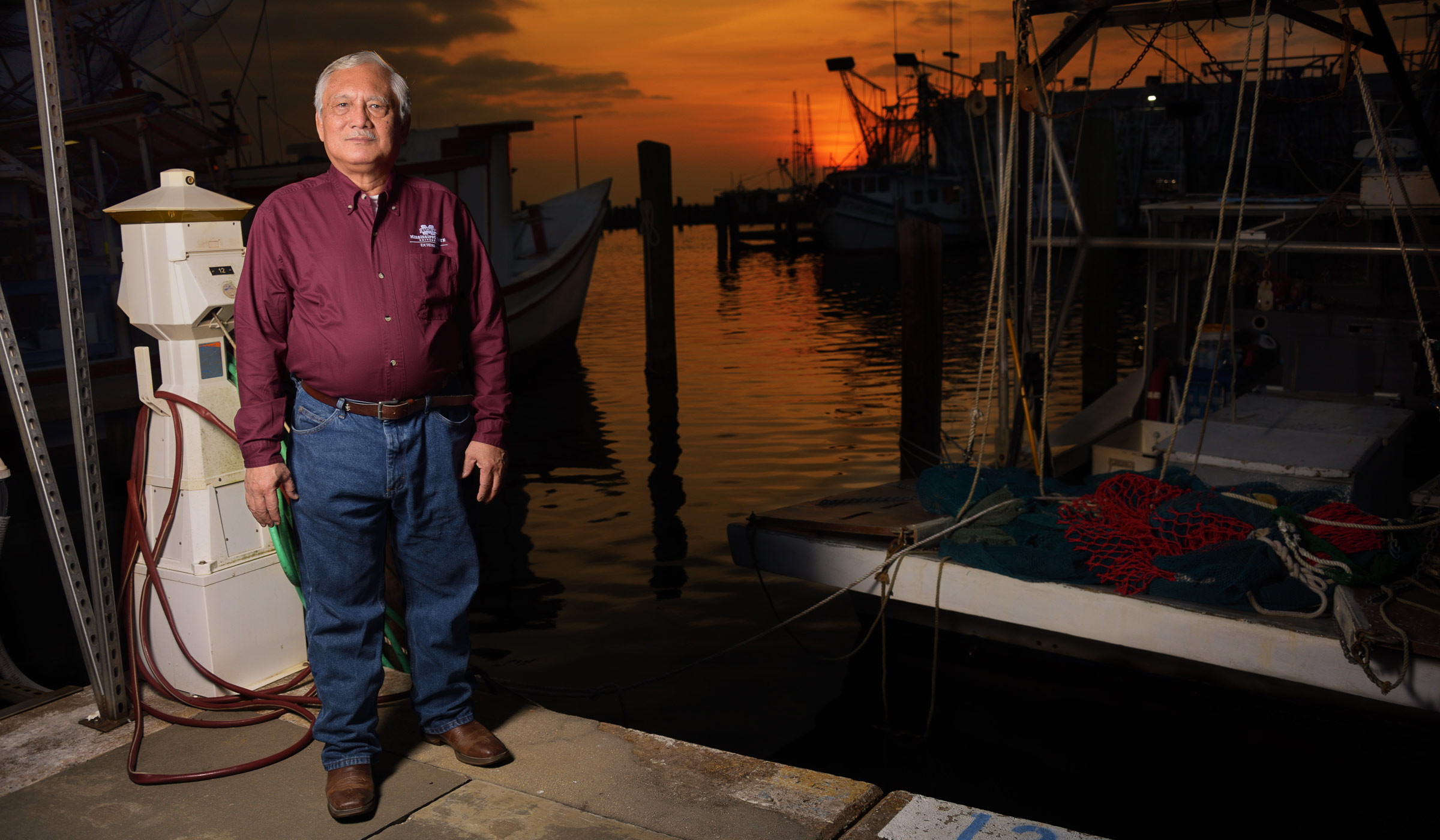 Ben Posadas already knows exactly what he's going to do next Friday.
He also knows what he's going to do next Monday through Thursday. The agricultural economist with the Mississippi State University Extension Service and research scientist with the Mississippi Agricultural and Forestry Experiment Station doesn't have a special power that others lack; he simply juggles so many projects that he has assigned one day of the week to each major job.
"Mondays are purely horticultural," said Posadas, who is based at the MSU Coastal Research and Extension Center in Biloxi. "Back in the early 2000s, I would spend a whole week on horticulture, but now I have two primary horticulture projects that I work on."
Tuesdays are spent on various aspects of seafood marketing, primarily with an online resource known as Mississippi MarketMaker.
"I began seafood marketing efforts after the oil spill. It was funded for five years, but I see it as so valuable that I kept doing it," Posadas said.
Closely related to this, and adding to his Tuesday duties, is updating his extensive marine economics databases.
"When disasters strike, people ask for information right away, and they think we just have all the information they need stored away somewhere, so I keep data on such things as long-term annual production, prices, sales, jobs and annual economic contribution statistics," he said.
Wednesdays are dedicated to the problem of marine debris as it impacts shrimping. Posadas was co-principal investigator on an EPA grant to hire shrimpers to collect data on the amount of marine debris they encounter.
"We're in the process of collecting our first year's data," he said.
On Thursdays, Posadas addresses the problem of declining soft shell crab landings, an item that is a fried delicacy on po'boys. Posadas is working on a joint project with the University of Southern Mississippi and the North Carolina Sea Grant program researching the life cycle of the soft shell blue crab and the viability of growing them in inland ponds.
"There were some delays in the North Carolina ponds, so I think this project will be extended and take more of my valuable Thursdays," Posadas said. "We want to show that softshell crabs can be grown in ponds, and most importantly, that the growers who adopt this technology will make money."
Some people with a schedule like this might hold Fridays open for catch-up, but Posadas uses this time at the MSU Experimental Seafood Processing Laboratory in Pascagoula.
A current effort involves using the frames of processed catfish to generate surimi, which is a product often used as a crab substitute that is made from the minced, flavored and reshaped scraps of fish. Posadas said Alaskan pollock is frequently used.
"In the U.S., hundreds of millions of pounds are being made and consumed each year, sometimes in sushi," he said. "We want to make it from catfish frames."
Posadas is originally from the Philippines, where he earned his first degree in economics at Mindanao State University. He came to North America planning to earn a doctorate degree in Vancouver, but he fell in love with the Mississippi Gulf Coast while visiting his wife's family.
He earned a Ph.D. in agricultural economics and a minor in economics from MSU, where he has been since 1990.