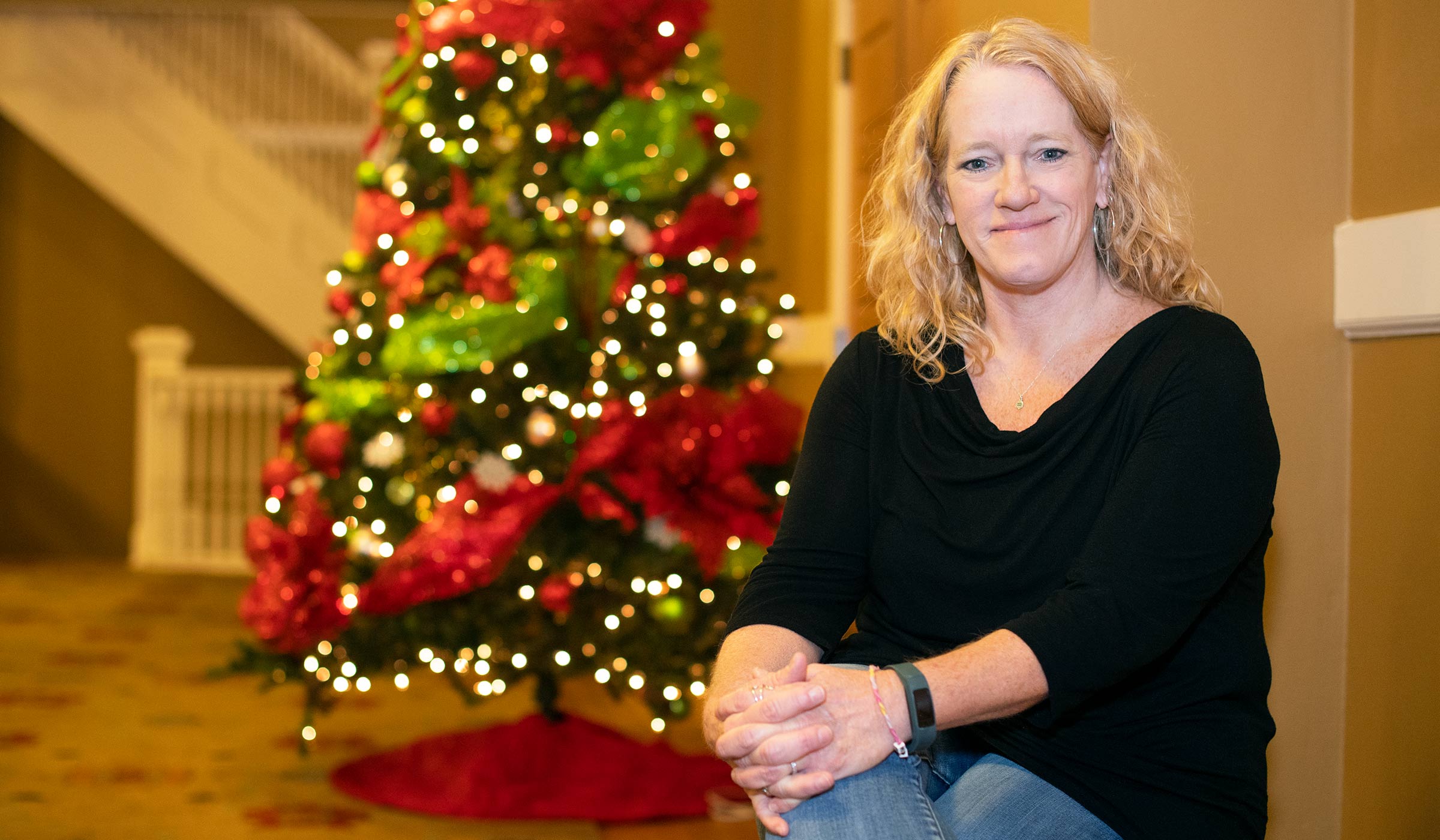 When it comes to the holiday season, Lisa McReynolds doesn't hesitate to sacrifice her time and energy for others.
The administrative assistant in Mississippi State's Department of English organizes "Almost Like Home," which provides holiday meals to around 100 Starkville first responders. Each year, community volunteers and McReynolds meet on Christmas Day and send vehicles full of prepared food to the city's various health and law enforcement offices.
After her neighbor's home caught fire around Thanksgiving in 2012, McReynolds' young daughters asked her how firemen spent the holidays on duty. Inspired, she and volunteers organized a meal for the entire Starkville Fire Department and the annual event was born.
The following year, "Almost Like Home" expanded to include the Starkville and MSU Police Departments, the Oktibbeha County Sheriff's Office and Oktibbeha County Hospital.
McReynolds herself helps deliver food to OCH and said the event is a teachable moment.
"Christmas Day isn't only about what's under the tree," McReynolds said. "My goal is to teach my children to give back to those who protect us while we enjoy time with our families, especially because they're unable to do so while on duty during the holidays."
McReynolds mobilizes the event's Facebook group the day after Thanksgiving and volunteers contribute item suggestions. Through it all, she insists the generosity is a group effort.
"I'm the one who keeps up with the spreadsheet and coordinates dishes and locations," McReynolds said. "I couldn't pull this off without all of the volunteers. It's a big deal to give up part of your Christmas Day, and they're more than willing."
In addition to her extensive community involvement, the Clarksdale native and mother of four has a long history with Starkville and the university. The desire for a fresh start led her to fall in love with MSU, where she began as an English major in 1989, but later paused her academic pursuits to get married. After working as an administrative assistant in MSU's Department of Forestry in 2007, she began her current position in the Department of English in 2016, where she enjoys her numerous interactions with students and faculty.
McReynolds' daughter, Presley, an educational psychology major, recently encouraged her to complete her bachelor's of science in interdisciplinary studies. The two walked the stage side by side and graduated together this past May.
In the future, McReynolds intends to continue her work with the university and hopes to help students who might feel lost or overwhelmed by academics.
"Sometimes they just need someone to talk to and encourage them," she said. "I'd like to be that person."