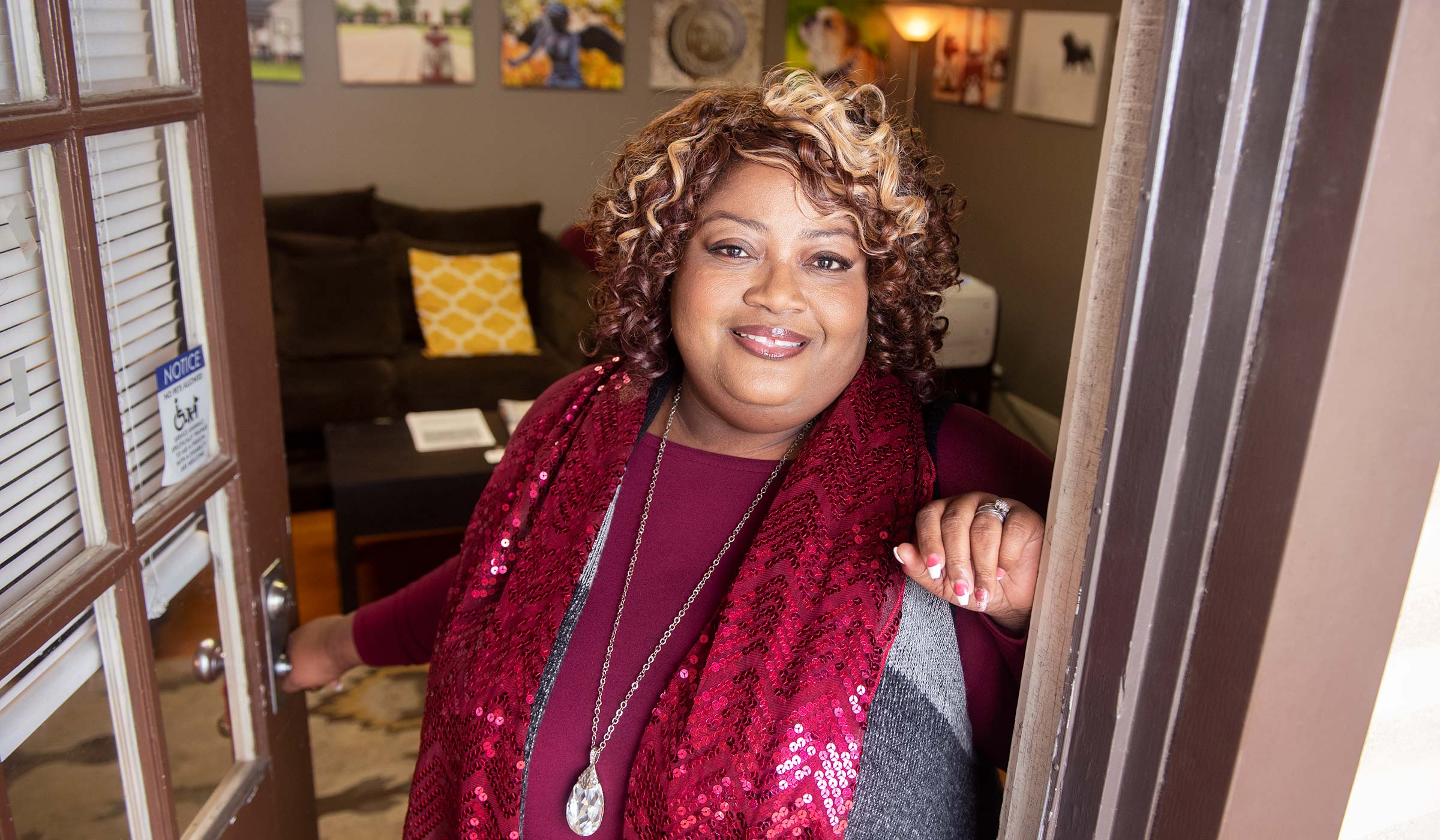 As Black History Month is celebrated during February, Aretina Hankerson-Daniels said she is reflecting on a favorite quote from beloved poet, author and civil rights activist Maya Angelou.
Angelou famously said, "I've learned that people will forget what you said, people will forget what you did, but people will never forget how you made them feel."
Hankerson-Daniels said she takes this to heart daily in her work for Mississippi State's Department of Health Promotion and Wellness.
"I never want anyone to feel neglected or hurt, so I'm always very intentional about how I interact with students," she said.
"Students deal with so much, and they just need someone who's showing them compassion. I try to be that person," Hankerson-Daniels added.
Her department includes, among other units, the Collegiate Recovery Community, and Hankerson-Daniels said she especially has a heart for students who are facing challenges.
"The Collegiate Recovery students have amazing stories of overcoming, and overcoming can be redemptive. You see people going to classes or walking on campus every day, but you don't know what that person has been through," she said.
As business coordinator, Hankerson-Daniels said she enjoys seeing the connections between the office's funding and the meaningful programming that it provides to the Bulldog community.
"I love working with colleagues to find funding to help realize the dreams of new things we can bring to the department," she added.
"Students come here for an education, but they're getting so much more through various programs that help them be a better student as a whole," she said.
Hankerson-Daniels said she is happy to commemorate the year 2020—her 20th year at Mississippi State. With her first 13 years spent working in admissions before transferring, Hankerson-Daniels said being a part of the university has been "an honor, a privilege and a blessing."
For her excellent work, she has been recognized with the Student Affairs Support Staff of the Year Award in 2010; the Zacharias Distinguished Staff Award in 2012; and the President's Commission on the Status of Women Award in 2013. She said when she first began her career, she thought she might retire after reaching the 25-year milestone, but now she is looking forward to the next 20 years.
"I'm not sure when I'm going to retire," she said with a laugh. "The students keep me young. Young people keep you fresh and relevant—and they keep you on your toes."