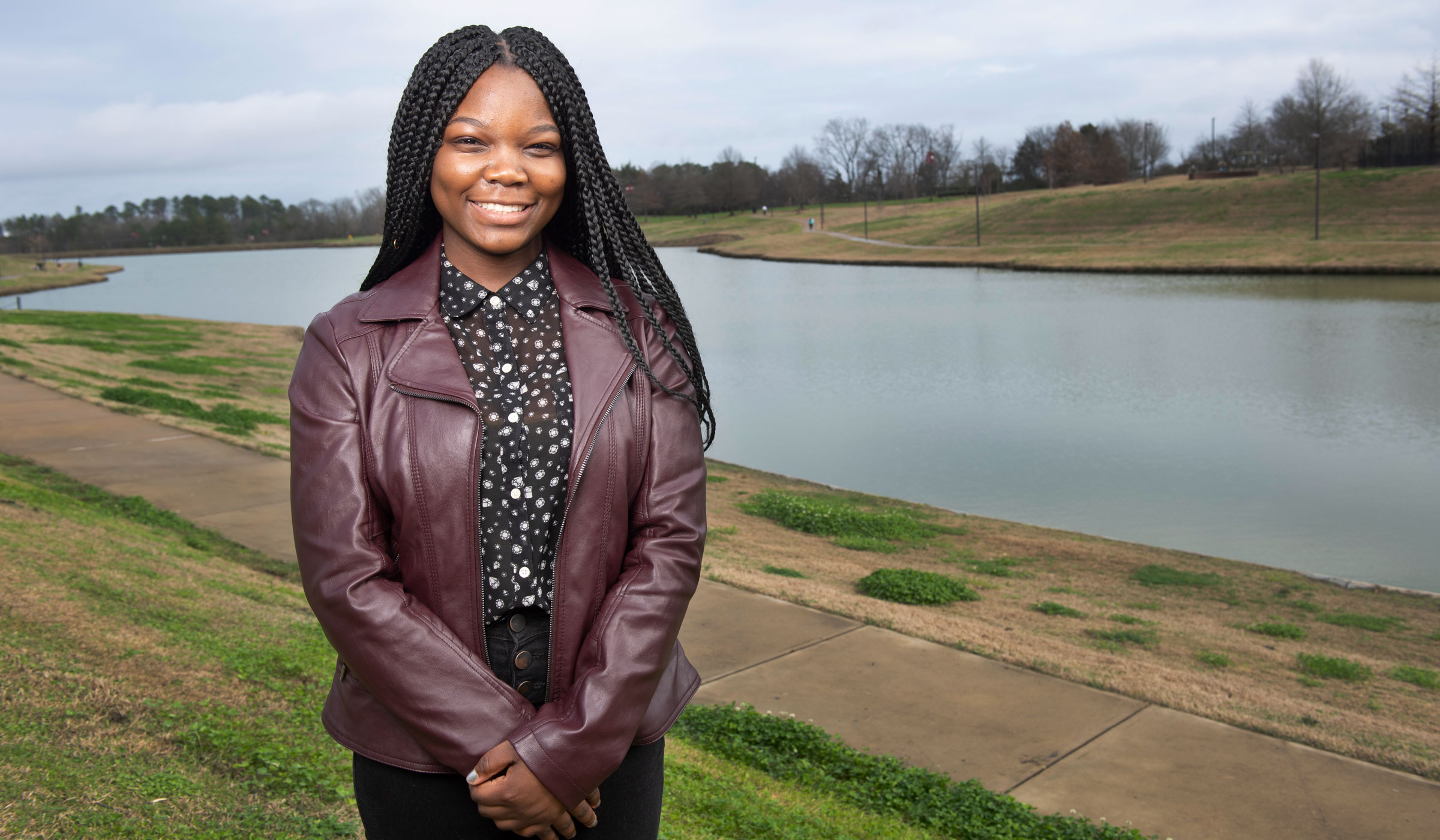 Originally from Lilongwe, Malawi, Tatu Taylor's journey from a small country in southeast Africa to Mississippi State University now empowers her to advocate for young children in her native land.
"My country struggles with issues like disease, malnutrition and low access to clean water—mostly due to lack of resources and education," Taylor said.
"Most people don't think about how education affects a nation's or community's overall health. With the growing population rate of the country, education is more important than ever, especially for women and children," said Taylor, a senior sociology major who relocated with her family from Malawi to Mississippi at 9 years old. "Just like them, I was once a little kid in Malawi dreaming about all the things I wanted to do. Now that I'm older and have had the privilege to get an education, all that I want to do is give back to my home."
Taylor's passion for educating children in her homeland stems from her idea that "children are the future of the country."
With plans to graduate from MSU this May, Taylor plans next to begin graduate studies in the field of public health with dreams to one day work in Malawi. Through MSU's new medical humanities certificate program, Taylor said she has added a health component to her undergraduate sociology degree, better preparing her for a health-related graduate program.
"Being a sociology major has helped me in my critical thinking and how I view the world, and I am now more able to understand different points of view," Taylor said. "I believe that having a sociology background is very critical to any avenue of education or work that I choose to go into."
"I am so passionate about public health because it combines both health and education," Taylor said. "I can put my sociology degree skills to use and pick up new skills and experience new things, all the while helping people, which is my favorite thing to do."
After spending many of her childhood years in Terry, Taylor visited MSU during her senior year in high school to participate in the Donald Zacharias Leadership Conference.
"I felt at home—like I belonged here," Taylor said, noting a conference speech by former Student Association President Mayah Emerson gave her the extra push to enroll at MSU the following year. "Seeing a college student who is a female and African-American, thriving in a leadership position, gave me the inspiration that I needed to come to Mississippi State."
Taylor has served MSU as a Maroon VIP and a College of Arts and Sciences Ambassador, but said her time as a New Maroon camper and eventually New Maroon staffer is "a big reason" why she easily transitioned to life at MSU. "The diversity here is truly incredible and there are so many people to look up to."