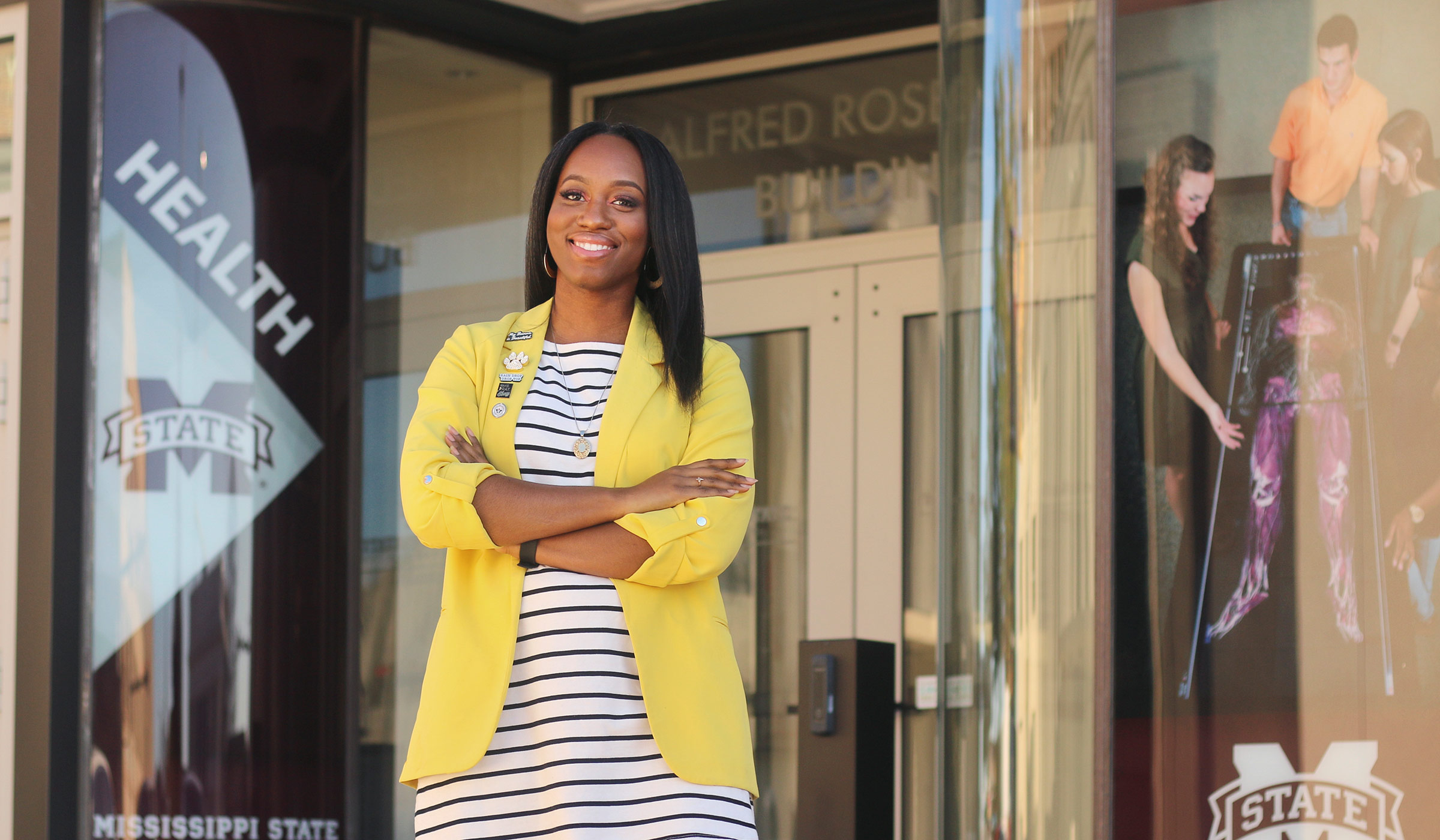 Growing up in the Mississippi Delta, Ashley Jones graduated as her high school's valedictorian in 2006 and considered becoming a medical doctor. She earned an undergraduate degree in chemistry, but then decided to pursue a graduate degree in public health instead of medical school. 
"It all clicked for me after watching the video 'Unnatural Causes' in one of my graduate classes," Jones recalled.
"The video highlighted all of the health inequities I had experienced growing up—little or no access to healthcare, lack of resources and education—only I didn't know they were inequities. I just thought this is how it was for everyone," she said.
"As I learned more, I realized I could make a greater impact on people's health—not just individuals, but a town, city or even a state. Public health, in a sense, gave me the language to understand the situations I saw all around me and the tools to effect change."
One of her tools is the Community Health Improvement Network, made up of 13 local agencies with a mission to improve health for underserved and underprivileged residents of Lauderdale County and surrounding areas. The non-profit organization hired Jones as executive director in 2018, and just six months later she began working as an instructor at MSU-Meridian.
She now is an assistant clinical professor of kinesiology in MSU-Meridian's Division of Education.
"One of my goals when I began working for Mississippi State was to make sure our students were exposed to all aspects of health care," Jones said. "I wanted to teach them to think outside the box and see this degree as a springboard that can take them in a hundred different directions—not just the ones they were familiar with. I believe the community connections I've forged through my work with CHIN have helped make that happen."
Over the past year, kinesiology students at MSU-Meridian toured the cardio-pulmonary rehab department at a local hospital, heard a guest lecturer from a mental health facility discuss recreation therapy, and learned what it's like to work in the mental health field. Several new internship placements also were generated, but Jones said one of the most exciting accomplishments has been the establishment of the first Kinesiology Student Association.
"Since Meridian isn't a residential campus, our students often are not really engaged with one another outside of class," she said. "I want them to see what their community looks like and to develop cultural competence toward those they may one day see and serve in a health setting. Through KSA, as well as some of the courses I teach, I want to create opportunities to bridge the gap between what students know and have seen, to those life situations they were unfamiliar with before coming to Mississippi State," she said. "By doing so, hopefully they will gain a greater sense of their role not just as university students, but as active members of a community."