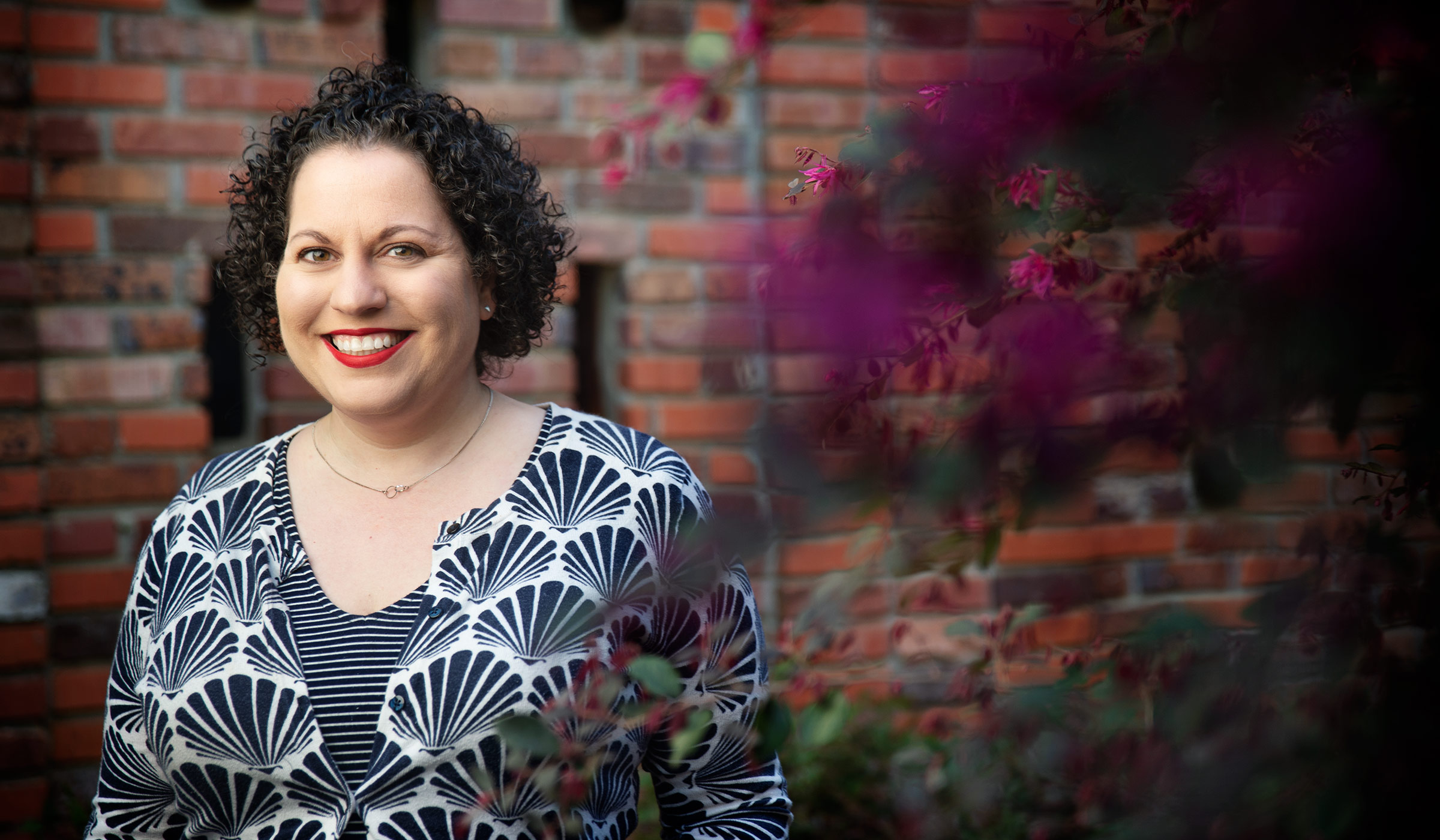 Lindsey Peterson smiles when recalling an introductory sociology course she took as a first-generation undergraduate student at Ohio State University. When she decided to enroll in a second one, she was set on the path to what has become a rewarding career in an ever-changing field.
"Beyond teaching core sociological concepts, I want my students to leave my classroom with a better understanding of their place in the broad social world, a better sense of how to navigate complex economic and political issues that are impacting them now, and a firmer commitment to living up to the responsibilities of informed citizenship," she said.
Originally from Oil City, Pennsylvania, Peterson lived in Columbus, Ohio, for 12 years, completing her master's and Ph.D. in sociology at Ohio State before making the move south.
"MSU felt like home, and Starkville is a cozy town that reminded me a lot of my hometown," she said. "I liked MSU because it was a large, public, land-grant university with a commitment to research and teaching."
An eight-year member of the University Honor Code Council, Peterson is a recipient of the MSU Alumni Association's Graduate Teaching Excellence Award and the Department of Sociology's Graduate Faculty Mentor Award. Since 2014, she has served on the College of Arts and Sciences' Courses and Curricula Committee, working alongside other faculty committed to excellence in instruction.
"One of my favorite things about teaching at MSU is having the chance to learn about Mississippi and the Southern region from my students. We can bring our separate experiences with race, gender, religion, family and culture together in the classroom and enrich the experience for everyone," said Peterson, whose courses range from Introduction to Sociology to Sociological Research Methods.
Variety is something Peterson also looks for in terms of research. While her interests are broad, she said almost all the areas she studies ask questions related to how individual people are shaped by the countries and cultures in which they're socialized.
"Most of my research is cross-national, meaning that I use as many countries as I have available in the data I'm using to examine how social institutions impact people's health, well-being, attitudes toward science and technology, and trust in institutions," she explained. "MSU is a great place to conduct this research because we have a commitment to global thinking and are well-aware of how large global processes shape local realities."
Outside of teaching and research, Peterson stays busy doing yoga, spending time outdoors with her 3-year-old son Jules, and playing with her dogs Macy and May. One of her favorite places on campus is the reflecting pool beside the carillon at the Chapel of Memories, a shady spot for reading and relaxation.
"My son loves the brick ledges at the Chapel for climbing and jumping," she said with a smile. "I also love to travel within the U.S. and internationally."
Peterson also relishes opportunities to try her hand at photography, capturing moments from adventures with her son. "I'm self-trained, and the rest is luck," she joked.