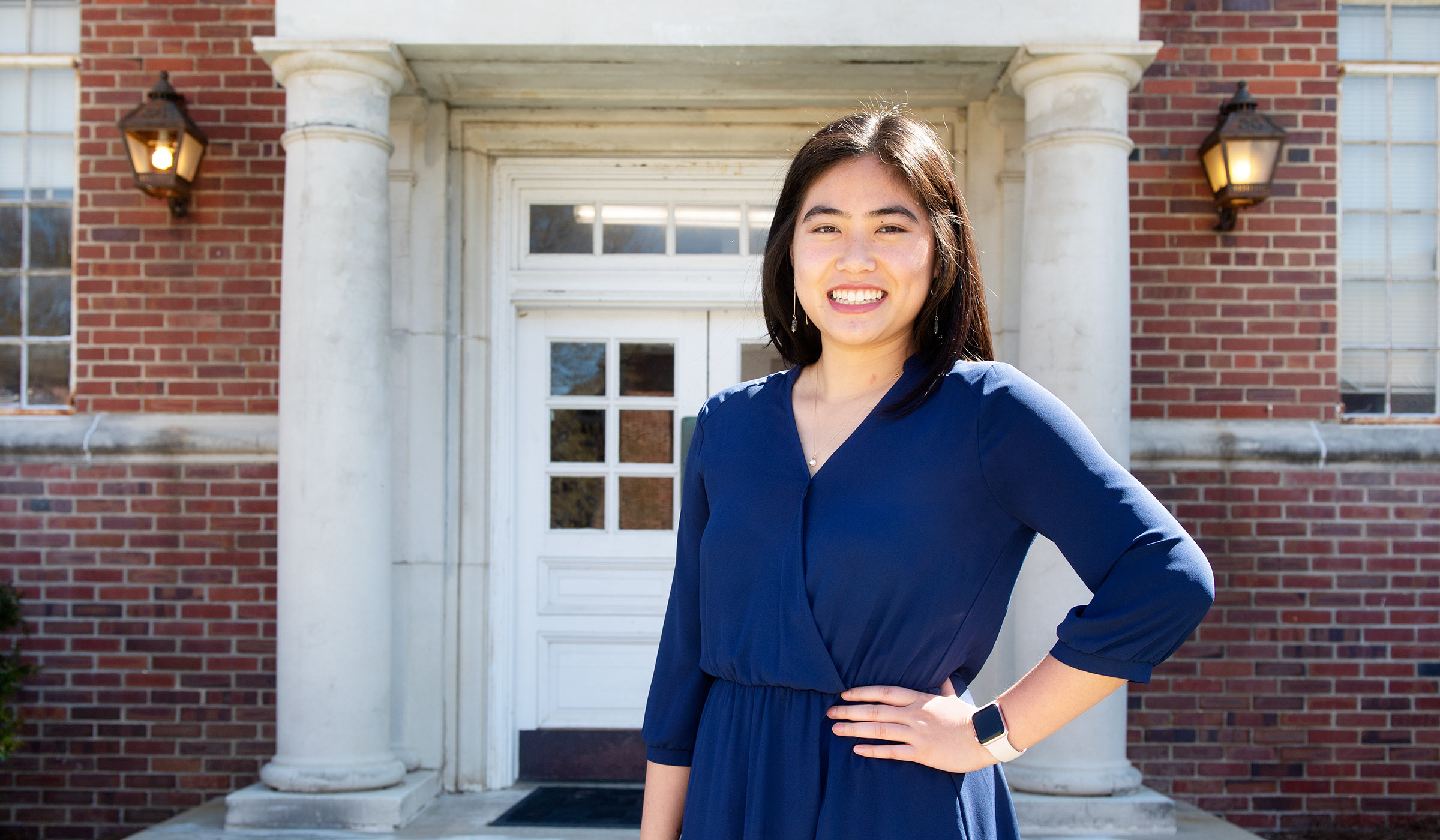 Tupelo native Vesilla C. Dao said she wanted to attend a university where she would be challenged academically while feeling safe in her surroundings.
"MSU is my home away from home, even though Tupelo is just an hour away," said the senior psychology major. Dao began her studies at the university in a different field, but when MSU graduate student and general psychology teaching assistant Erica Szkody described her thesis and research to Dao's psychology class, Dao said she found Szkody's work compelling.
"I emailed her that day asking if I there was anything I could do to help with her research," Dao said. The exchange led to an invitation to join Szkody in the child and family research lab of MSU Associate Professor of Psychology Cliff McKinney.
Dao plans to complete her undergraduate studies next year, but already is focused on entering a doctoral program in clinical psychology to join the world of academia, "conducting research and teaching the next generation."
As a student, she has earned many scholarships and accolades, including the College of Arts and Sciences Kimbrough Memorial Scholarship, Newton F. Hamlin Endowed Scholarship, Toyota-Haley Barbour Scholarship, and Comcast Leadership Scholarship, among others.
Dao serves as vice president of Psi Chi International Psychological Honor Society and is a founding member of the Psychology Undergraduate Planning Committee. 
"Being vice president of Psi Chi, I get the opportunity to contact all my psychology professors and get to know them beyond the classroom. Although I love being a part of their classrooms, I also love that I get to talk about extraneous topics," said Dao, who also is a College of Arts and Sciences Ambassador, a member of Phi Kappa Phi National Honor Society, the Society for a Science of Clinical Psychology and the Society for Personality and Social Psychology.
In addition to her psychology major, Dao also is minoring in Chinese and cognitive science.
"I grew up learning Chinese from my grandma, but sometimes as little kids do, they grow irritated with learning to write a language none of their peers understand. I love speaking the language, but I never fully grasped the writing of the characters; therefore, I am minoring in Chinese in order to learn the written part of the Chinese language," Dao said.
Dao shared that she typically offers a fun fact about herself on the first day of classes whenever professors ask. "I'm a Chinese American whose parents are from Vietnam, but we owned a Japanese restaurant in Tupelo," she said.
Dao said no matter the field of study, MSU can satisfy students' desire to learn.
"Mississippi State University cares about students. They will give their students the resources they need in order to succeed and continue their success after college."