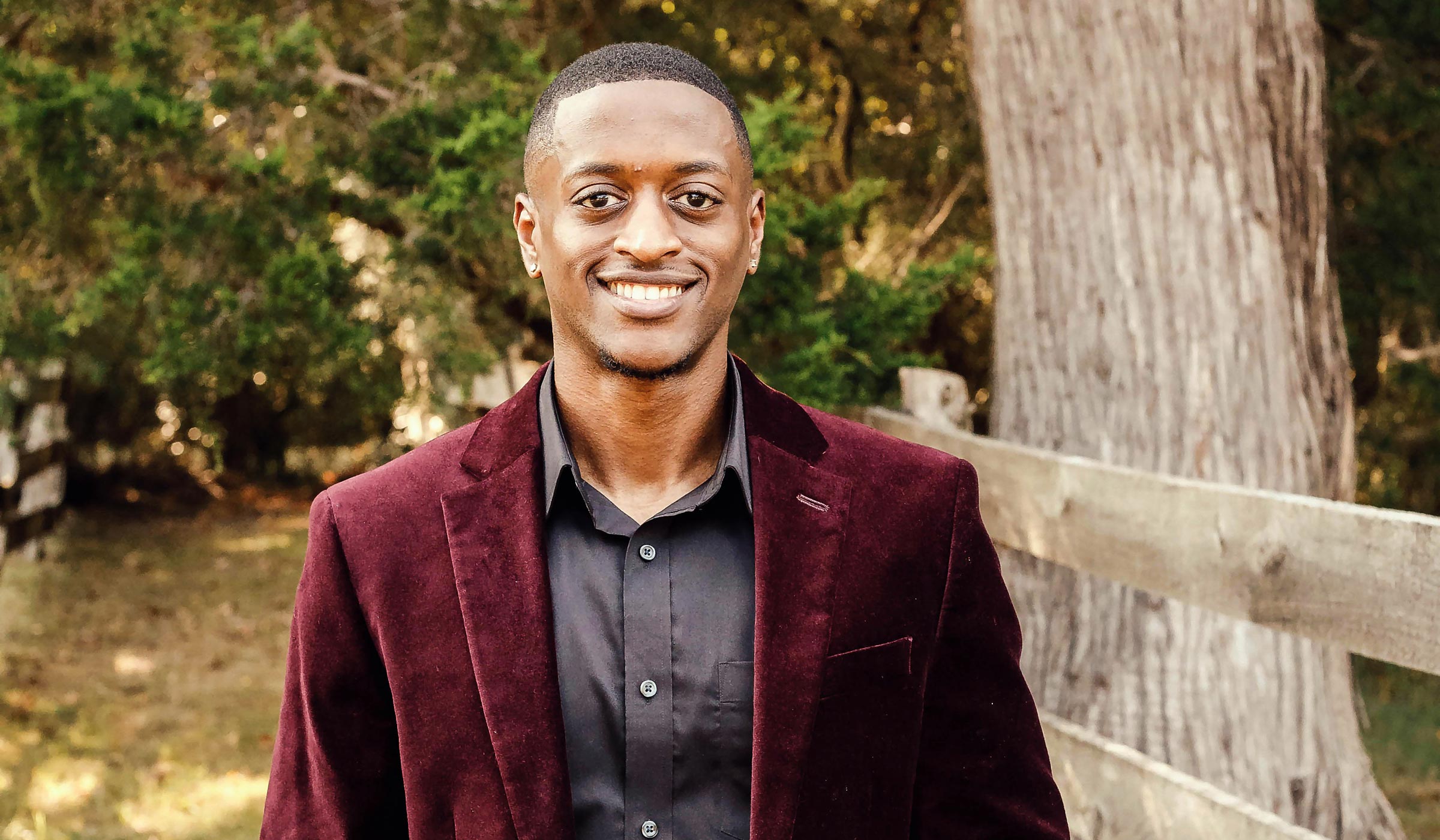 With the university operating under advisory conditions due to the coronavirus, Stephen Caples, like most other MSU employees, has been working remotely. 
Caples' role as a web designer II with the university's Agriculture and Natural Resources Marketing team focuses on virtual spaces as he helps design and maintain more than 40 MSU websites. 
The marketing team provides services including website development and maintenance for four units within the Division of Agriculture, Forestry and Veterinary Medicine—namely the College of Agriculture and Life Sciences, College of Forest Resources, Mississippi Agricultural and Forestry Experiment Station and the Forest and Wildlife Research Center. 
A native of Garland, Texas, Caples moved at a young age to Jackson where a passion for music led to his acceptance in the elementary school gifted program at the Power Academic and Performing Arts Complex. There, he continued through his primary and secondary academic journey learning to play the trumpet and other instruments. His passion for technology emerged slightly later when he convinced his father to purchase a used laptop. 
"Dad bought me a refurbished Toshiba D 610, and that's when I first started learning how to code," he said, adding that his parents and wife Jalana have been very supportive of all his pursuits. 
Bulldog roots run deep for the 2012 MSU business information systems alumnus. In addition to his current MSU career, he also co-owns BattleBells, a Starkville-based company producing handcrafted stainless-steel cowbells. In fact, his interest in virtual space developed as he became an entrepreneur when he envisioned and created the successful business based on a product that proved easy to market and sell online. 
Caples and his business partner, 2011 MSU finance alumnus John Howell, turned to the MSU Center for Entrepreneurship and Outreach in the College of Business a decade ago for guidance as they launched their company. 
"Our connection with the E-Center served as a first leg up in establishing BattleBells and helping grow it into what it is today," Caples said. "They invited us to present to their Entrepreneurship Center Advisory Board, which gave us critical insight early. In fact, board member Joe Jordan with InnovateMEP Mississippi connected us with our first manufacturer based in West Point." 
Now, as BattleBells celebrates its eighth year of operation, Caples is still involved with the E-Center as a mentor. He has worked with young entrepreneurs in the Mississippi Delta and has been a longstanding member of the Center's PREP board, a peer review entrepreneurship panel comprised of current students and young alumni who have founded companies. 
"I enjoyed the experience in the Delta because young kids were able to see that someone who looked like them was able to start a company. As for those college kids looking to start a business, my best advice is to know your numbers and know that if done right, your idea could be viable and successful. Make sure your house is built on a good foundation," he said. 
As company owner, web developer and mentor, Caples is constantly innovating and searching the horizon for opportunities. In his business, he's partnered with artisans this year to release a limited run of locally sourced, locally crafted cowbell handles. 
In his position at MSU, Caples said he always looks forward to the completion of a website so he can start something new. 
"In the beginning, a website and business are similar because you have to know what your resources will be. You have to set up the structure and then you fill it with content, whether that includes products, services or something else," he said. "Once I'm finished with a website, I'm on to the next. It's always fresh to me because by the time one project is done, there is something new out there."