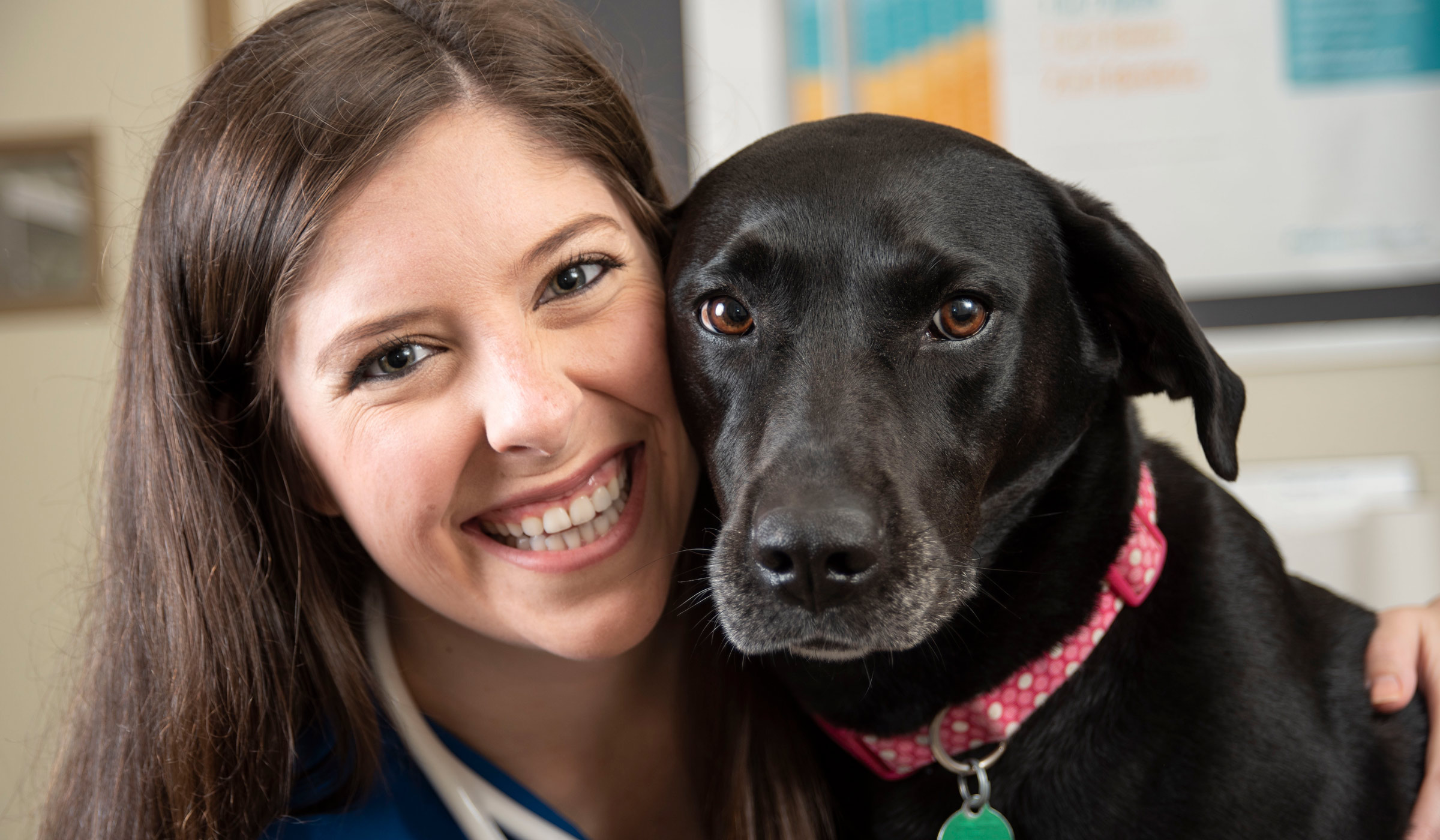 It's not uncommon for veterinary students to decide their profession at a young age. As the daughter of a nurse and physician, AudreyAnne Estess of Clinton knew that she wanted to be a veterinarian by the time she was 11 years old.
"Following in my father and grandfather's footsteps, I am a third-generation Bulldog. They told many stories about their special memories and sense of family they found in Starkville, and I always wanted to be a part of that," Estess said. "In addition, I was accepted to the MSU College of Veterinary Medicine's Early Entry Program as a senior in high school, and this was the answer to all of my prayers! I was not only going to get to attend undergrad at the university of my dreams, but I was also going to get to attend veterinary school there!"
After graduating with her bachelor's degree magna cum laude in 2017, Estess joined the MSU CVM Class of 2021 and became class president. While she has many fond memories in this position, one of her favorites is planning and executing the college's annual open house event in 2019.
"For this event, the first- and second-year classes work together to create presentations and activities to educate and engage community members with the world of veterinary medicine. After months of hard work, watching children and families explore our wonderland was such an unforgettable experience," she said.
Estess transitioned into the clinical education phase of veterinary school last summer and has had the opportunity to help many animals and their families. One patient in particular stayed at MSU CVM for about three weeks—giving Estess plenty of time to bond with the patient and the owners. After the recovery and healing period, sending the patient home with her family was one of the sweetest moments of her veterinary school experience, according to Estess.
In addition to her long days in the clinic and serving as class president, Estess is currently serving as treasurer for the national Student American Veterinary Medical Association. In this role, she manages the national budget to help the eight committees that provide scholarships and grants to veterinary students as they also work to provide financial opportunities for veterinary students worldwide.
"We all strive to do our part to advocate for veterinary students," Estess said. "I could not ask for a better group of students to work with, and I am so excited to call them my future colleagues."