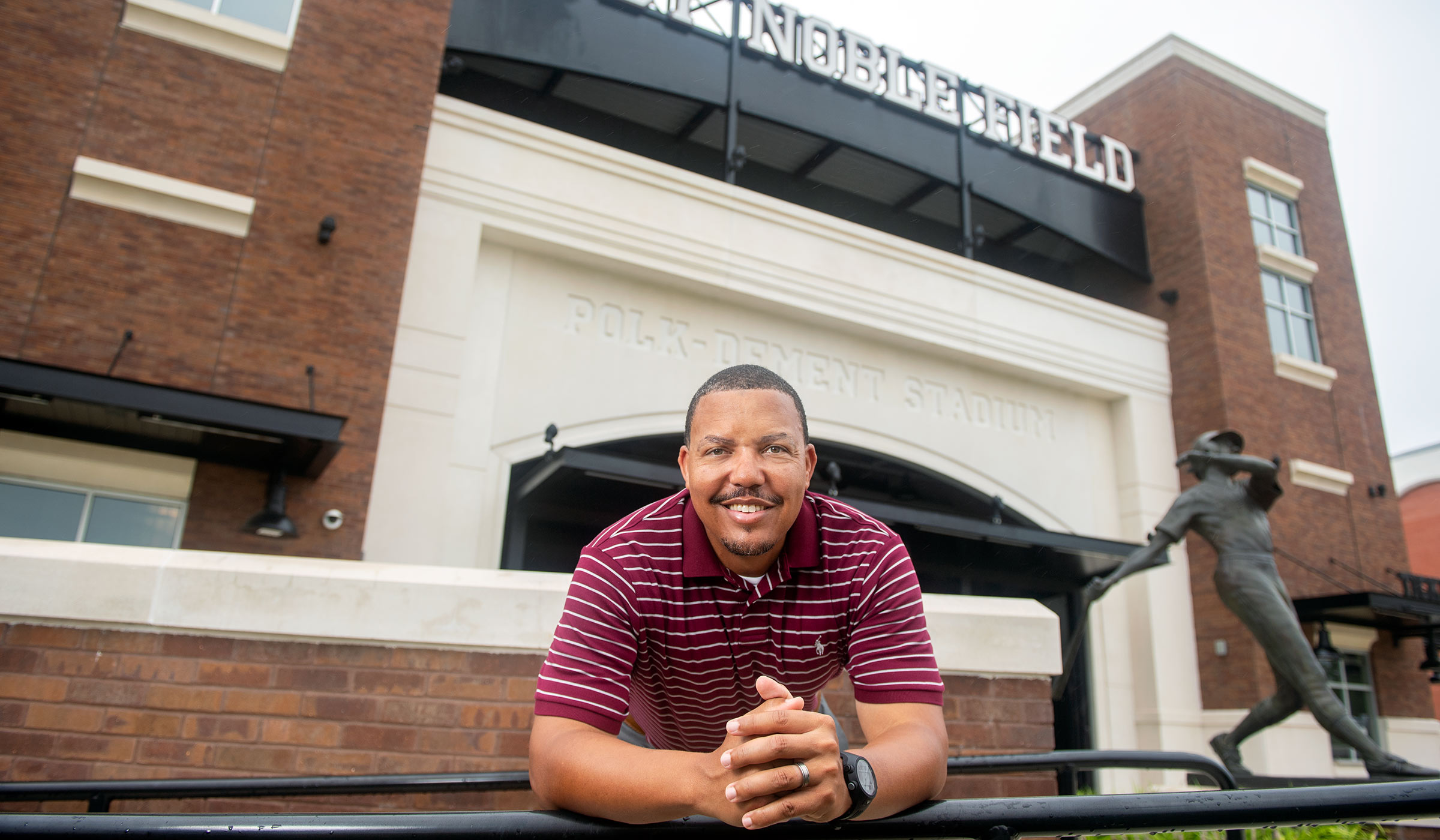 Throughout his time as a construction administrator at Mississippi State, Chris Pulliam has overseen a variety of capital improvement projects including his favorite, the new Dudy Noble Field at Polk-DeMent Stadium.
The projects, he said, have varied in size and scope, but his personal mission has remained the same—work with great people, design a great plan, and build a great product that makes the Bulldog faithful proud.
"The safety and welfare of students, faculty, staff and visitors is always our priority because we want to maintain and continue to grow campus in a direction that is beneficial to everyone," he said. "We have a lot of visitors who come for sports and other events, so we strive to make sure campus leaves them with a wonderful first impression."
Pulliam, who grew up a State fan in nearby Artesia, joined MSU's Office of Planning Design and Construction Administration in 2014. He said as a kid, he always had a passion for design and construction, and one of his high school drafting classes affirmed his desire for a career combining both interests. He went on to earn a bachelor's in architectural engineering with a minor in construction management from the University of Southern Mississippi. After graduation, he worked for 12 years at Shaffer and Associates Architects in Starkville and for Starkville Electric Department before accepting a full-time position at MSU.
"I always tell my kids, 'go after your passion and the reward will come,'" he said. "For me, the reward is getting to do what I enjoy every day for a living with a good team. The people I work with at OPDCA and across the university have a ton of knowledge, and it's been a blessing to be a sponge and soak in that knowledge."
Pulliam said campus construction projects present a host of challenges, but seeing a project completed on time and on budget makes the work worthwhile. Witnessing positive reactions or hearing nice comments from his family or others on campus as they observe finished projects also brings him joy.
"My family and I often like to walk or drive around campus on a Sunday afternoon, and that's when I can point out and reflect on different projects. It's rewarding to see the expressions of 'wow' on their faces at seeing a project from start to finish," he said.
Pulliam said he's proud of several campus projects, but the $68 million renovation of MSU's "Carnegie Hall of College Baseball" tops the list. The two-year project concluded in 2019.
"Completion of the new Dudy Noble Field was a great team effort, from the contractor and design and construction management team, to our OPDCA staff to Athletics," he said. "It's a trophy of its own and something to be admired from other universities across the world. It was a fun project."