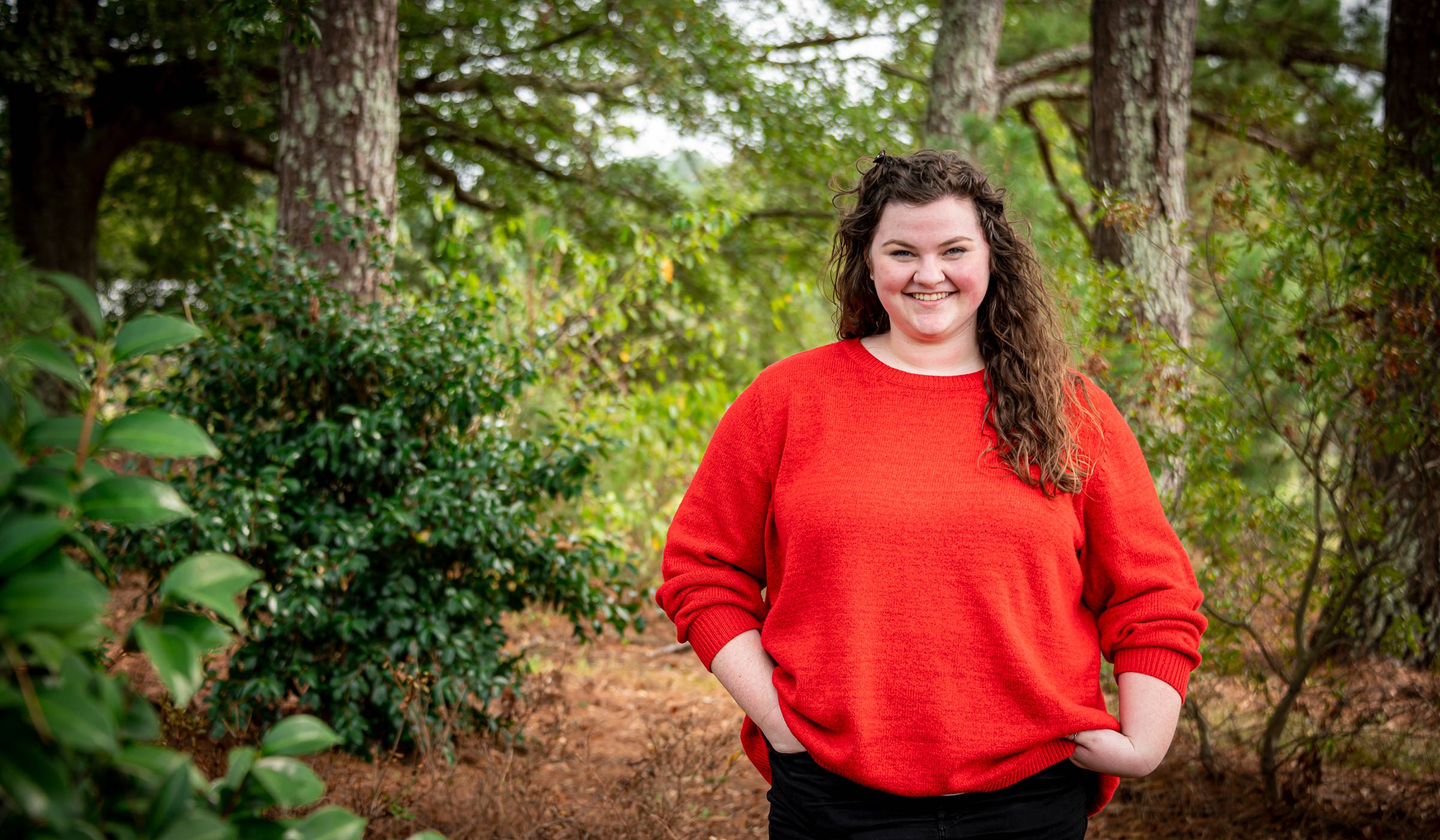 "The dream is to be a novelist," said Reagan M. Poston, a Mississippi State senior English major who already has multiple literary awards and publications on her resume. Poston plans to graduate in May and continue her education by seeking a Master of Fine Arts in creative writing.
"My professors in the English department—and especially the creative writing faculty—have all been absolutely incredible. They've shoveled every opportunity at me, nominated me for scholarships, encouraged me in contests, treated me with so much respect in class, sat with me through a million drafts of the same essay until I was confident in it, and truly just gave me 100%. I'm so appreciative of them."
The Mantee native came to MSU in 2018 after spending a semester at New York University. "When I got to NYU, I realized that Mississippi was where I needed to be. I don't really know how I knew that, but there was no doubt in my mind. Once I realized that, Mississippi State was a no-brainer."
At MSU, Poston immediately immersed herself in every writing opportunity she found. She now is a student writer for MSU's Agriculture and Natural Resources Marketing team, serving the College of Agriculture and Life Sciences and the College of Forest Resources and affiliated research centers. The role has opened doors for her to publish articles in four university magazines: MAFES Discovers, Renew, CALS Influence, and the Forest and Wildlife Research Center Annual Report.
Writing for this area has helped Poston familiarize herself with the numerous activities happening at the university.
"When I first got the job, it was like trying to learn a new language. Going from fiction writing to news releases isn't exactly a seamless transition, but the editors I work with—Karen Brasher and Vanessa Beeson—were very patient with me and helped me figure it all out," Poston said.
"I think working at Ag and Natural Resources Marketing gave me a much more appreciative perspective on MSU. I'm a student of the College of Arts and Sciences, but now that I'm writing for two additional colleges, I've discovered parts of the university I hadn't noticed because they didn't directly pertain to me. I've come to understand that genuinely caring about whether or not your students succeed in their education and in their future isn't only a trait of the English department."
Poston also has written Our People features for MSU's Office of Public Affairs and has been published in The Streetcar, MSU's student-driven creative writing journal. A winner of the 2019 MSU Undergraduate Writing Contest for fiction and poetry, Poston also received second place in poetry at the 2019 Southern Literary Festival.
"My work is really interesting. I meet so many incredible people. I've written about falconers, drone pilots and globally recognized professors and many others on campus. There's always something in my job to learn from and to marvel at, so it never gets boring."