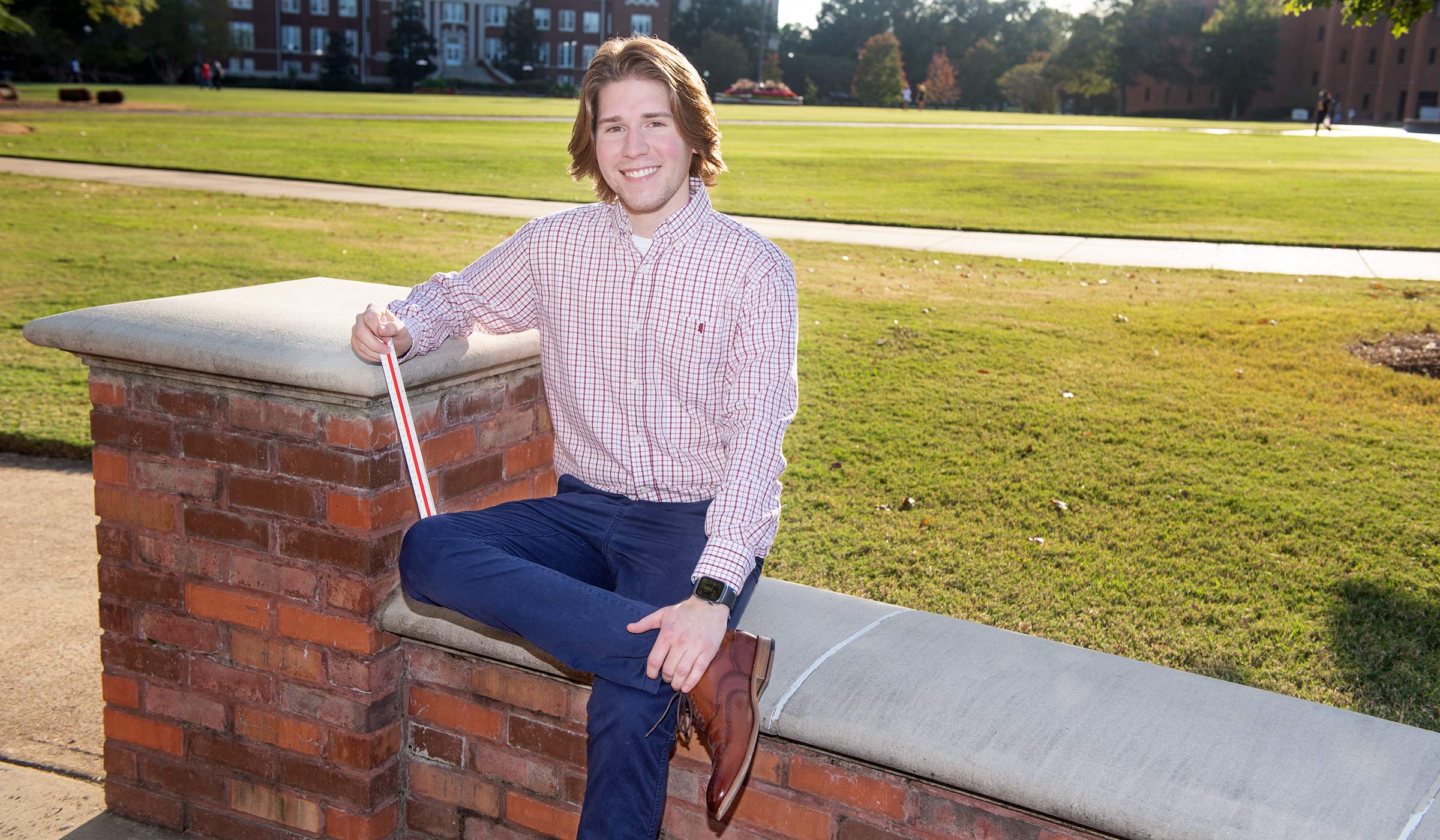 Cary B. Reynolds of Amory always thought he'd be a Mississippi State Bulldog like both his parents and older brother were.
In fact, some of his fondest memories from childhood include running on the Drill Field on football game days while his family tailgated close by.
Choosing the right major was a bit more challenging, Reynolds remembered. After a year of community college, his search for the right career path led him to interior design, and he knew the time was right to enroll at Mississippi State.
"I met Dr. Beth Miller, and she talked to me about what interior design really is," Reynolds said. "It wasn't what I thought, and I realized how important it is and what a big need there is for good design." Miller is a professor and director of MSU's Interior Design program.
Now a senior, Reynolds said the longer he has been a student in the program, the more he has continued to learn about what a career in the field entails.
"Interior design isn't drapes and themes," he said. "It's space planning, floorplans and concepts. Interior design is about human-centered design regarding how people interact with their environments, codes and accessibly guidelines."
His work to design the "Waterfall Chair," drawing inspiration from mid-century modern designs of the 1950s, earned him a scholarship this year from the International Furniture Design Association.
Reynolds said he works to educate others about the importance of interior design and feels he has found his right fit at the university he has always considered to be the right place for him.