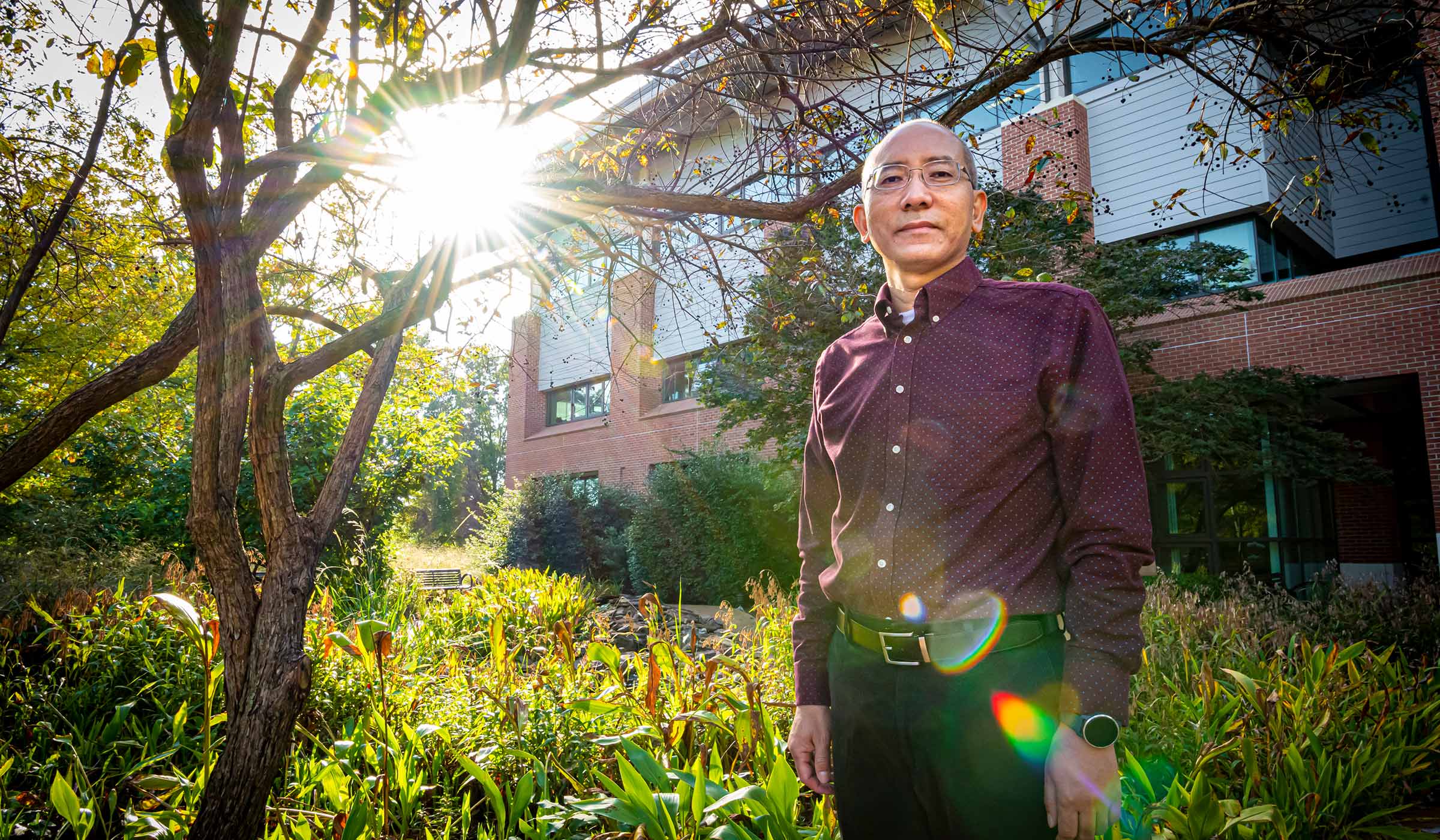 For Changyou "Edwin" Sun, a passion for forest economics grew out of his desire to help the community as a whole.
Sun grew up in a small village in China's Hunan Province, surrounded by mountains and forests where his parents still own some forestland.
"I grew up in a community where forestry was crucial," Sun said. "The most exciting aspect of my job is that natural resources are valuable assets to society as a whole, so working in this area has been rewarding because I feel connected to society and part of something bigger than myself."
The George L. Switzer Professor of Forestry noted that forestry is also one of Mississippi's most vital industries.
"Forestry is a $12.79 billion industry in the Magnolia State. With forests covering two-thirds of our land and 125,000 forest landowners in Mississippi alone, I know my work in forest economics helps Mississippians and the state as a whole," he said.
Investing in the next generation of natural resource leaders and researchers is something he's proud to be involved in, as well. Through his research focused on forest economics in MSU's Forest and Wildlife Research Center, Sun has mentored nearly 20 graduate students and has published close to 60 peer-reviewed publications. Graduate and undergraduate courses he's taught delve into natural resource economics, policy, law and more. This semester, he's advising 15 undergrads, has one master's student graduating in December, and another who recently graduated, with both continuing to doctoral programs at other peer universities.
"It's a privilege and honor to conduct research, teach students, and mentor graduate and undergraduate students in this field," Sun said. "Our students are smart, highly motivated and hardworking. The energy and motivation they bring to the work compel me to work harder, too."
Sun and his wife, Yun "Esther" Liu, who works as MSU's payroll reporting and adjustments manager, have two daughters, and Sun said the couple's volunteer efforts center around the children's interests.  
"My wife and I love classical music, and our kids love it, too. One of our daughters plays the violin, and the other plays the piano. We help out with the Starkville Strings School, where they take lessons. My wife does accounting and bookkeeping for the school, and I also volunteer where I can. It's wonderful to watch the children perform in recitals," he said.
Sun also has volunteered as a debate judge for Starkville High School for the last two years, judging eight to 10 competitions per year.
"I enjoy serving and contributing to both the Starkville community and the academic community through my role at MSU," he said. "I strive to advance the knowledge base of forest economics. I appreciate the research, learning and service mission of our university and enjoy being part of a larger academic community focused on forest economics on a national and international scale."