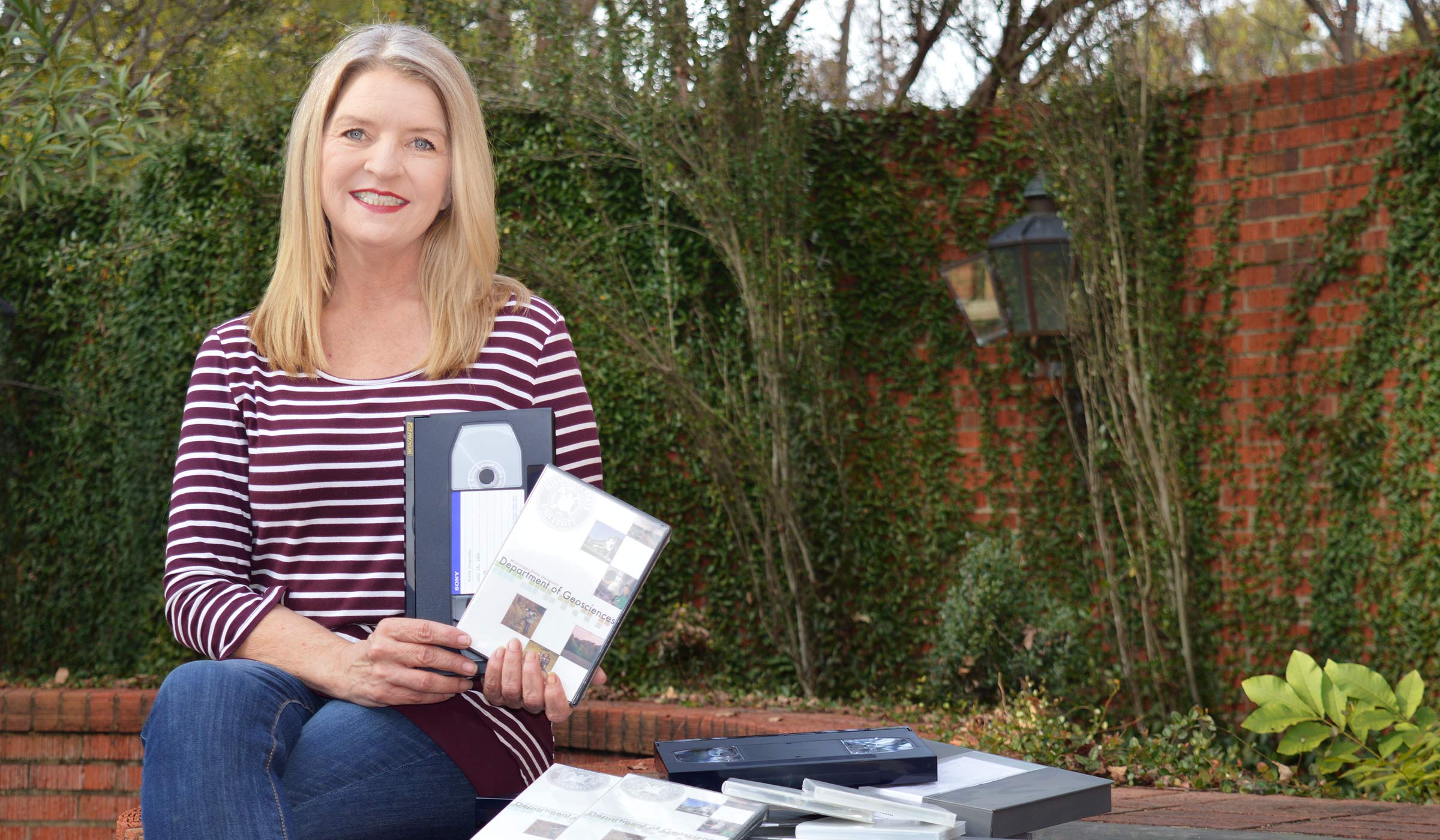 Joy Bailey remembers just how much the world has changed since 1995—the year Yahoo! was incorporated, and the year she began working with Mississippi State's distance education programs. Some might have considered the internet just a blip on the radar back then, but reliance on online and virtual tools has never been more robust than in 2020. According to Bailey, Mississippi State is a pioneer of utilizing technology to provide distance education, offering online courses as an option for MSU students for more than 30 years.
During National Distance Learning Week Nov. 9-13, MSU Online is celebrating its 2,700 fully online students who are supported by MSU's Center for Distance Education. For the past 25 years, Bailey has worked through the center to help students in multiple countries and nearly all 50 states accomplish their academic goals. As a program coordinator, she is part of a team assisting students and faculty in nearly 60 online degree and certificate programs.
While she's excelled in this line of work, Bailey didn't envision distance and online education becoming her career path. She first began working as an administrative assistant in MSU's Controller's Office and took classes while working full time. She then moved to the broadcast meteorology program in 1995 and primarily helped students by telephone.
Continuing to take a few classes each semester led to the completion of her Bachelor of Science in Interdisciplinary Studies degree in 2006. She later earned a master's degree from MSU, and said she can relate firsthand to the hurdles part-time, working students often face.
"The variety of students is the best part. It's fulfilling to be the one who students rely on, and it's been fun to help students through their bachelor's degree and work with them again later when they come back to work on a master's degree. No two students have the same story," Bailey said.
Early in her role, distance students received six VHS tapes per class by mail at the beginning of the semester. These tapes included all the course lectures, and homework was completed by lab books with assignments mailed to campus for grading. The Department of Geosciences meteorology program evolved with technology to utilize DVDs in the early 2000s, and eventually launched a fully online program. Today, one in three on-air meteorologists across the U.S. are trained by Mississippi State, and Bailey has played an integral role in their diverse success stories. She remembers one student who was a voice of "The Price is Right" and another who forecasted weather for Air Force One.
Distance program options also have expanded, and Bailey now additionally works with general biology, Geographic Information Systems and other online programs based in MSU's College of Arts and Sciences. She also has a chance to impact more students when they first enroll in an MSU Online program as she oversees the orientation course offered to all online students.
While the method of delivery and technology have changed over the last 25 years, Bailey said the purpose has remained the same—to provide quality, life-changing education to students who can't attend classes on campus.