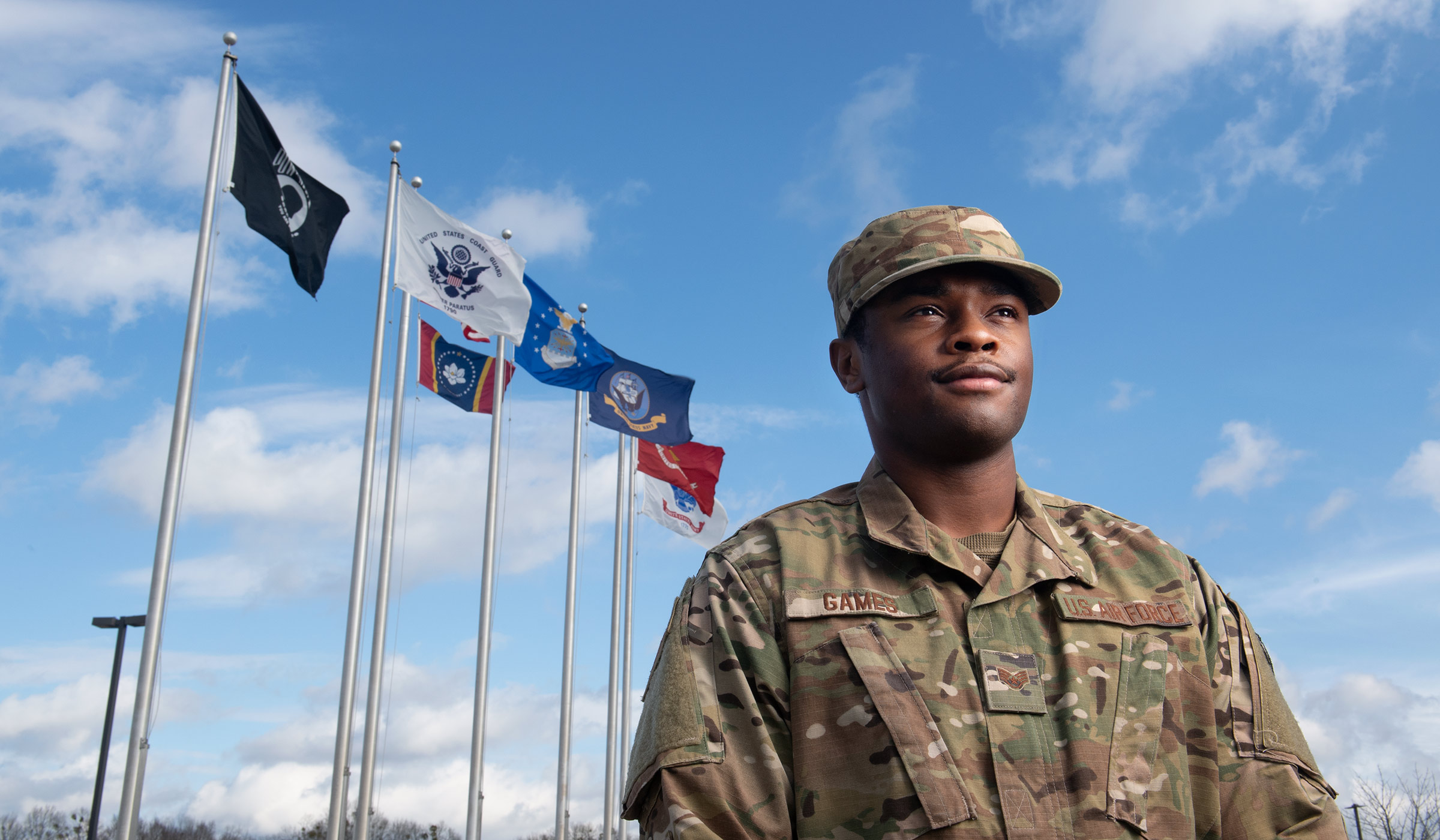 Air Force training pilot Patrick Games has always had a love for flying and is planning to achieve an officer's rank after his Mississippi State graduation.
When describing what he enjoys most about being airborne, he has one word—"freedom."
"The sky and the weather conditions are never the same. You will see something different every time you fly," he said.
The senior interdisciplinary studies major enlisted after graduating from Tupelo High School. Recalling his decision to enroll at MSU as a relatively easy one, he described his degree program as a combined focus on kinesiology, business and marketing.
"After I got out of basic training, all of my friends were in college. For me, college was never something I necessarily thought about, but I had a decent ACT score. I decided MSU's Air Force ROTC program would be the best option for me," he said.
Growing up, Games was drawn to video games and movies—specifically James Bond films.
"I have family in the military, but that was not where I drew my inspiration," Games said. "It has always been movies and video games. James Bond was in the military before he became a spy."
This on-screen action and adventure eventually set the tone for his own ambitions, and when he completes his service in the Air Force, Games said he would like to continue to fly commercially and privately.
At MSU, Games has been striving for success in his classes while balancing responsibilities as a student worker at the Montgomery Center for America's Veterans at Nusz Hall. He's also training to get his private flying license, preparing at Circle S Aviation's flight school in Starkville.
In addition, Games loves riding his motorcycle and skateboard. He relishes being "away from the world" while darting through the air.
"Skating is a lot like life," Games said. "It's hard getting knocked down and scraped up, but you have to keep going."
One of his favorite spaces on campus is the MAFES Veteran's Memorial Rose Garden, where he and friends from ROTC have exercised to improve their conditioning through running. Games said he appreciates the garden for its beauty.
While his college years have brought new challenges, his sights are now set on graduation.
"If I've gotten this far, I know anyone else can," Games said. "I've made mistakes, but as long as you stay focused, work toward your goal and don't let anyone distract you, you can get to where you need to be."