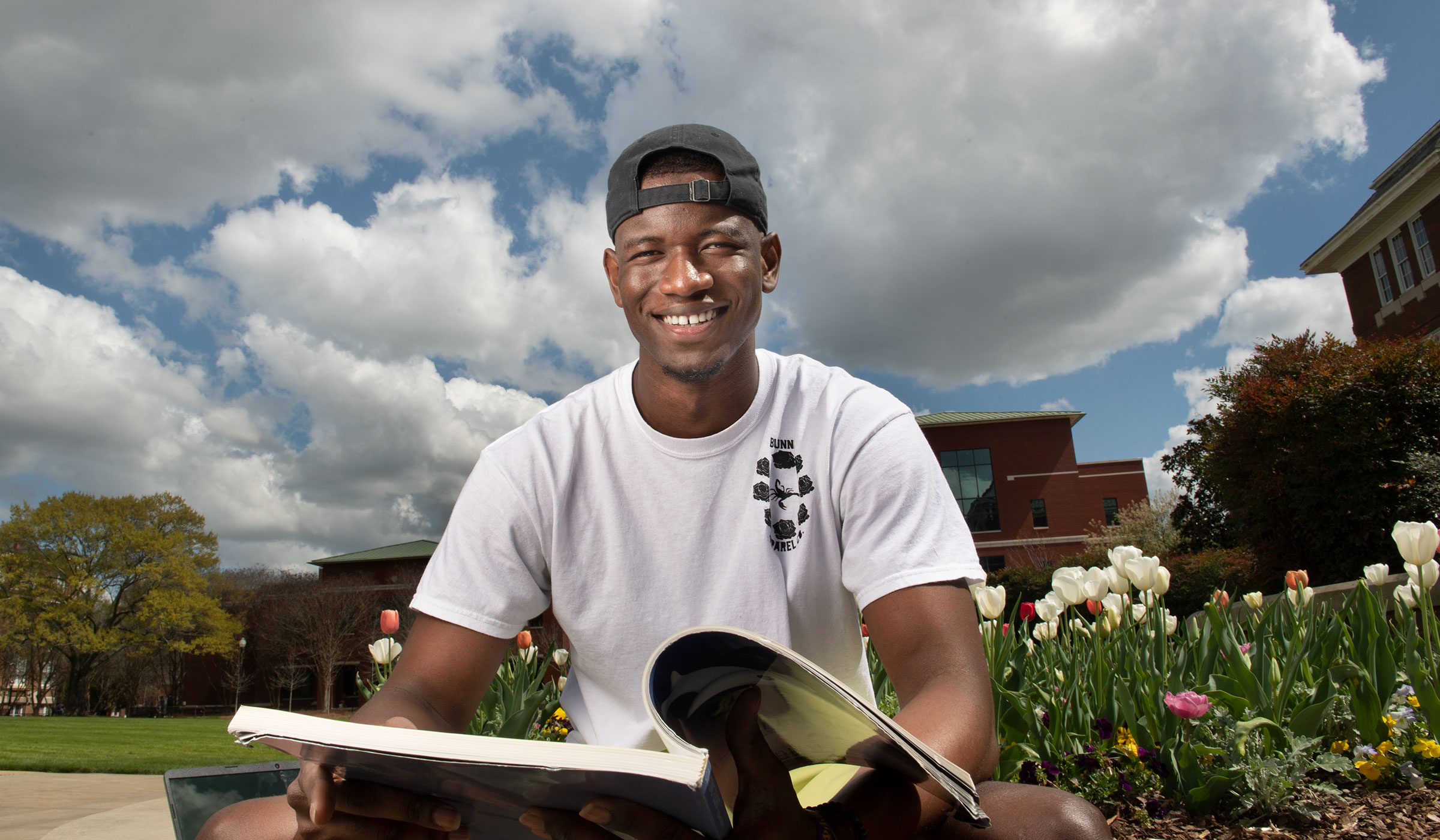 Moving from a city of 6 million people to a college town of about 25,000 would probably be a bit of a culture shock for anyone, and so it was for Asishana Amunega-Ajayi, a native of Abuja, the capital of Nigeria.
A senior majoring in aerospace engineering, Amunega-Ajayi's first trip to the United States took him from his hometown to France and on to Atlanta, Georgia, before boarding a small jet to the Golden Triangle Regional Airport.
In an effort to learn more about American culture, Amunega-Ajayi wasted little time jumping into campus life. He has served as a resident advisor for Housing and Residence Life and is currently a community assistant at College View apartments. He has been an involvement ambassador and has served as the academic excellence chairperson for the National Society of Black Engineers. He also has held the office of vice president of the African Student Association.
He is the first African student to pledge Omega Psi Phi Fraternity at MSU, rising to the position of Basileus (president). He also serves as the second vice state representative for all Omega Psi Phi chapters in Mississippi. And through his fraternity brothers, he learned about perhaps one of the most fundamental parts of life in a college town—tailgating.
"I didn't really understand American football and I'd never heard of tailgating," Amunega-Ajayi said. "But my fraternity tailgates, so I learned about it through them. It's pretty cool."
In addition to learning about American culture, Amunega-Ajayi also has spent time teaching people about his own culture. He speaks four languages and can understand five or six. His full name is Asishana Amunega-Ajayi Oluwabamidele Ezekiel Ejiro-Ogene Kingsley, the length of which was determined partly by his native tribe and by his large family.
"I used to get upset when people would ask off-the-wall and uneducated questions," Amunega-Ajayi said. "But I realized people here don't necessarily see the developed and urban parts of Africa. And I figured it was easier to educate than to hate."
"I joined all these organizations, started going to panel discussions, things like that," he added. "I feel like I've tried to better represent my culture and let people know about the similarities between the countries. And people are usually receptive. You can tell when someone is asking a question because they want to learn or when they're asking to be demeaning."
With graduation from Mississippi State's Bagley College of Engineering fast approaching, Amunega-Ajayi has his sights firmly set on graduate school. He's considering several options, including staying at MSU to pursue a master's in industrial engineering. After that's done, he plans to join the workforce before eventually earning a Ph.D.
But in that, he'd simply be carrying on a family tradition.
"Both of my parents have several degrees, and both have doctorate degrees, so not doing well in school isn't an option," Amunega-Ajayi said with a chuckle.