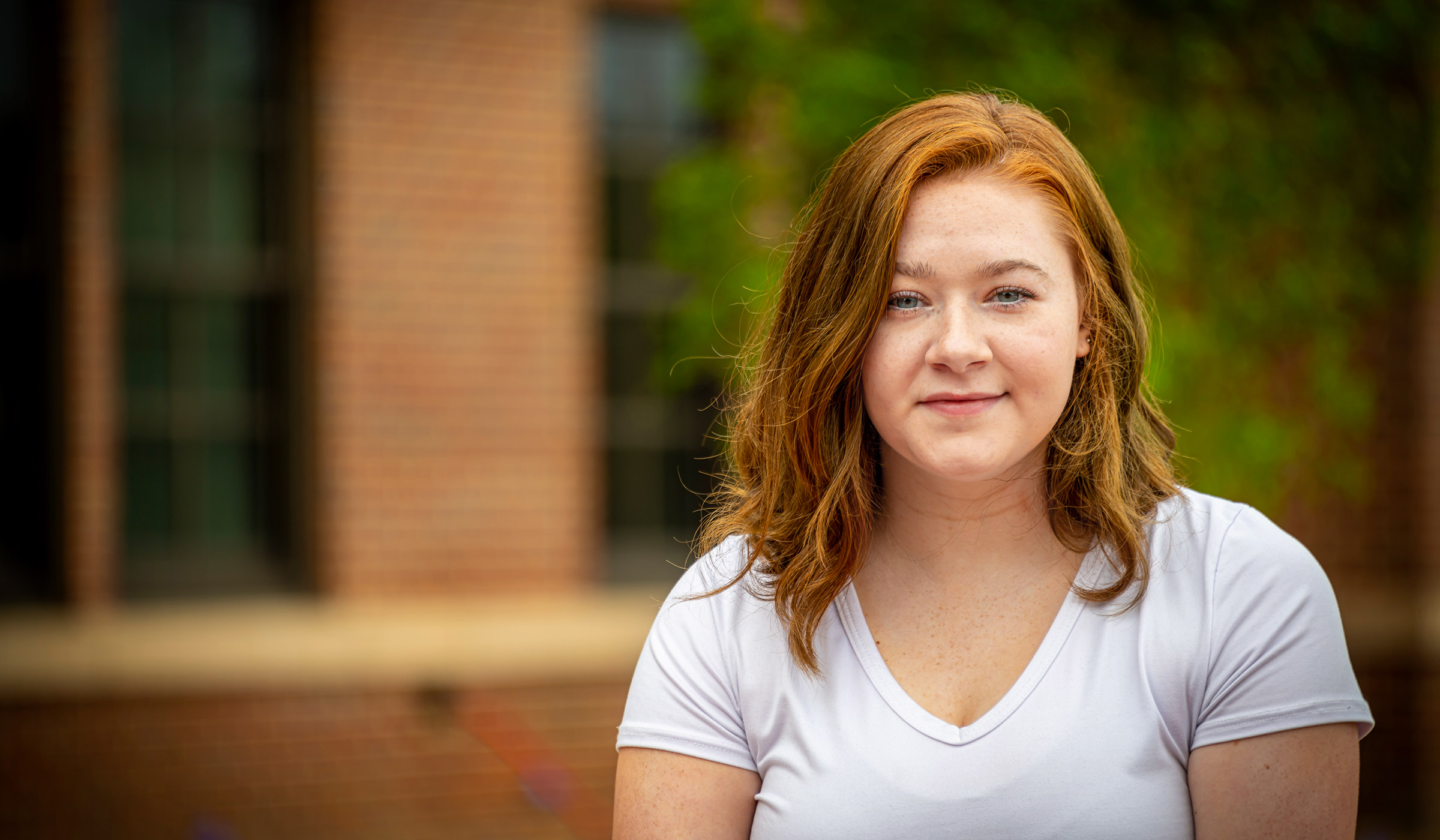 Since growing up in Rock Island, Illinois, junior Ali Dillender always has had a passion for animals, which led her to study animal and dairy sciences at Mississippi State.
Dillender's family had owned small pets, but she had a desire to gain experience with livestock. Coming from an urban area, she admittedly did not know much about cows or horses when she enrolled as a freshman.
Now, as the first in her family to attend MSU, Dillender spends most of her time conducting experiential research as a part of the College of Agriculture and Life Sciences' Undergraduate Research Scholars Program. A Carnegie Foundation R1-Very High Research Activity Doctoral University, MSU also is ranked among the National Science Foundation's top 100 research institutions.
Dillender said the university gives undergraduates many research opportunities. Her scholarly work has been coordinated under the direction of MSU Professor Erdoğan Memili, who specializes in functional genomics/reproduction and development. Memili doubles as Dillender's academic advisor and is credited by her for being one of her biggest supporters throughout her college education.
Dillender's primary research in Memili's lab has been to predict the potential breeding success of bulls by freezing and analyzing the animals' sperm through cryopreservation. Using modern tools in molecular and cell biology, she ascertains sperm characteristics associated with fertility phenotype. She evaluates how fertility, an economically important trait, can be influenced by many factors including genetics, epigenetics and the environment.
Memili said Dillender's research is vital for feeding the ever-increasing global human population through precision and sustainable food animal agriculture.
"In addition, experiential learning through undergraduate research is valuable for students like Ali to develop critical, creative thinking and problem-solving skills," he said.
According to Dillender, her lab time consists of reading articles to help determine the best course of action and then performing experiments.
"I discovered that I love research and learning new things," Dillender said. "It may seem like tedious work to some, but it is relaxing to me."
She also encourages any prospective students considering experiential research to be proactive.
"There are so many more opportunities here," said Dillender. "A lot of professors are actively looking for students, so it's not hard to find something. Talk to other people in your field and talk to your professors."
Dillender serves as president of MSU's chapter of Circle K International, a collegiate service organization through Kiwanis International that works alongside Habitat for Humanity, Oktibbeha County Humane Society's animal shelter and local casserole kitchens. A former high-school athlete, Dillender enjoys watching MSU home football and baseball games. She also enjoys photography, exercising, painting, drawing and hiking—but kayaking is her favorite pastime.
Looking to the future, Dillender plans to pursue veterinary school, which she hopes to do here at MSU. If accepted, Dillender said that she has been considering a specialization in pathology—the science behind diseases—where she will be able to continue ongoing research.