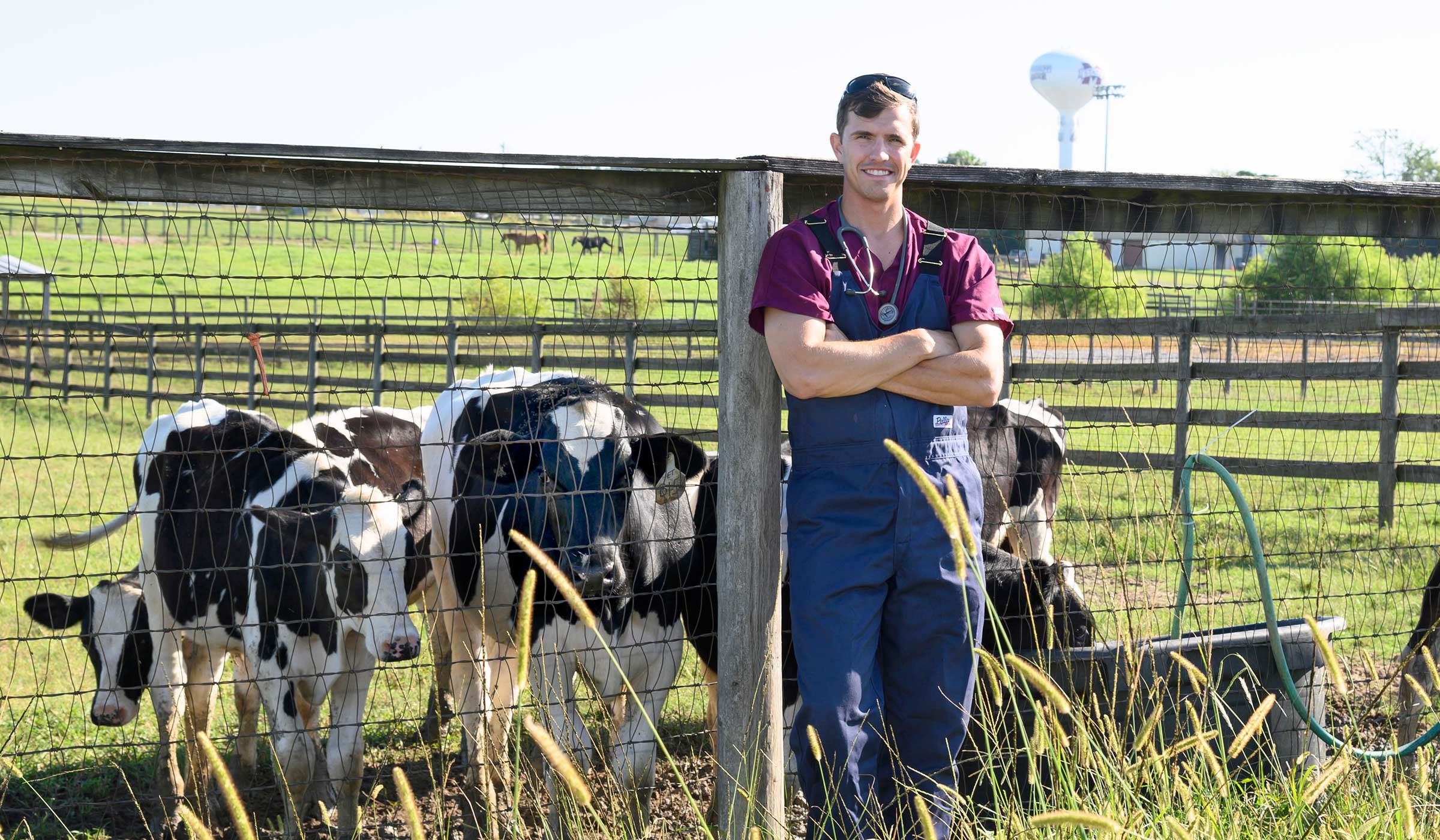 While most of his Mississippi State College of Veterinary Medicine classmates were finishing their undergraduate final exams for their bachelor's degree, Andrew Cox was leading a team of United States Army Rangers on deployment overseas. He'd always wanted to complete his undergraduate studies and go on to veterinary school, but while working on his wildlife, fisheries and aquaculture degree he had discovered a love for the military as well.
Commissioned in the Army in 2013 after receiving his bachelor's degree, he was deployed twice during the next four years.
"After parachuting out of helicopters and leading patrols in Afghanistan, I actually had forgotten all about veterinary medicine. Then, a light bulb came on in my head and it hit me one day while standing in my living room in Ft. Benning, Georgia, that I wanted to go back and finish what I originally set out to do," Cox said.
He discussed his revelation with his wife Courtney, and they considered their next steps and narrowed down a list of veterinary schools. Only one place made sense to the couple.
"Mississippi State will always hold a special place in my heart. It was here that I met my wife, and I now have two beautiful daughters, Leighton and Brantley," he said. "It was here that I began my military career, and it was here I really discovered who I am.  When it was time for me to decide where I was going to apply for vet school, there was really no question—I wanted to come back home to be a Bulldog once again," Cox said.  
He applied to only one vet school—MSU's College of Veterinary Medicine and, in 2017, he moved his family back to Starkville to begin the next chapter of their lives.
Now, the family is preparing for change again as Cox graduates in May.
"I'm always a little nervous when transitioning to the next phase of life, but as for my job as a veterinarian, I believe Mississippi State has prepared me well," he said. "Having spent the last couple of years practicing veterinary medicine within the school's two years of clinical education, I feel as prepared as I could be to go out and begin my career."