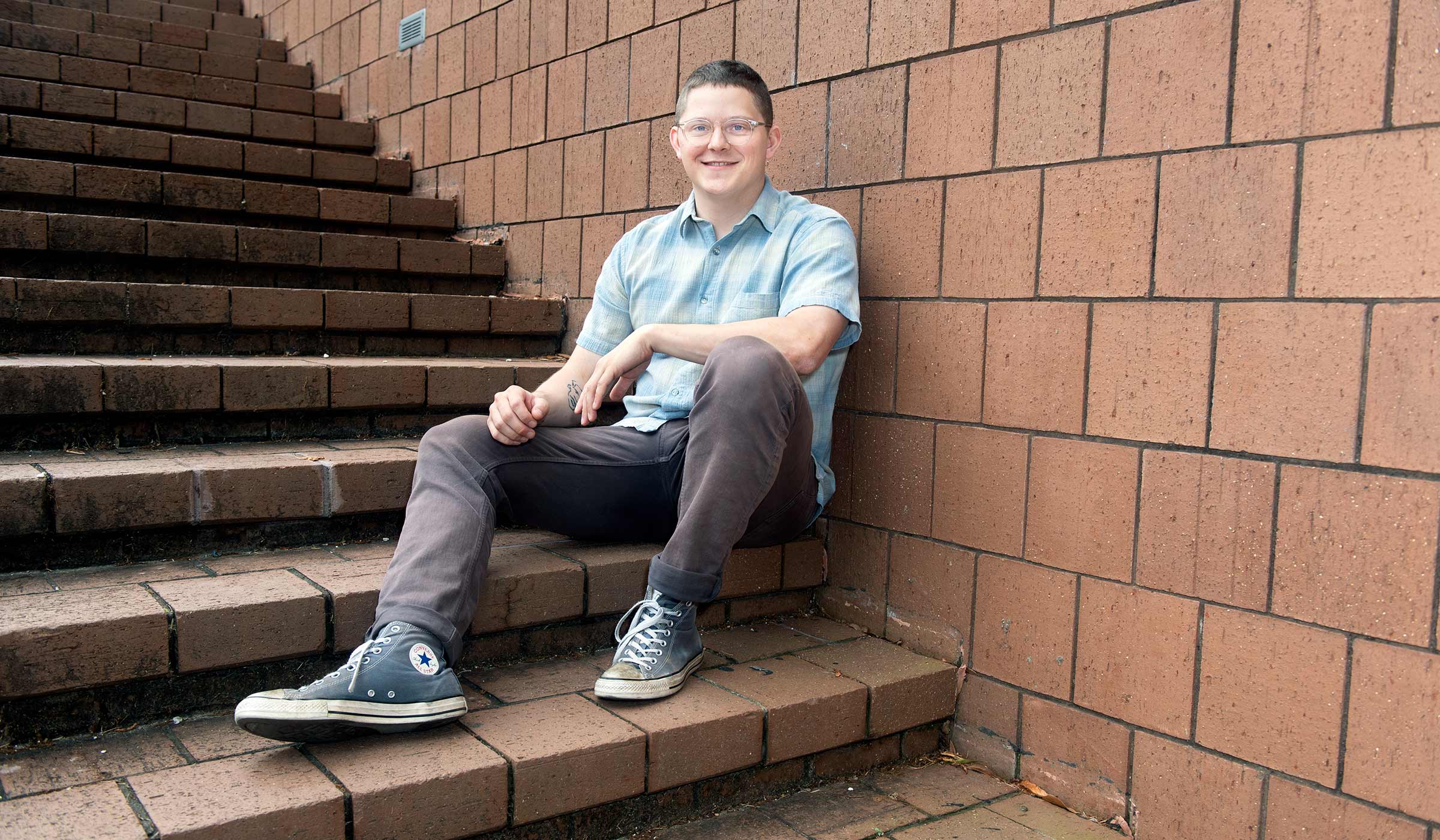 Luke Murray isn't a traditional undergraduate student at Mississippi State—the 29-year-old from Jackson is pursuing a second college degree.
He entered the workforce in 2014, but cycled through unsatisfying jobs.
"I sat and did the same thing every day," he said. "Five years in, I realized something had to change."
Fond memories of his grandfather drew Murray to pursue architecture.
Part of a close-knit family, he visited his grandparents in Oklahoma often.
"I remember going upstairs with my cousins, and my grandfather would pull out his old hand-drafted blueprints. We thought it was so cool but had no idea what we were looking at."
Though he didn't know it at the time, Murray has recently learned his grandfather was a prominent architect working on large projects in Tulsa.
"He was a pretty big deal, and we had no idea," Murray said. "I never really spoke directly with him about it. How many questions I would have for him now!"
Murray, now a senior in MSU's School of Architecture, said he learned some valuable lessons from his first time in college.
"I've learned to take advantage of the opportunities presented to me, though they may not seem obvious in the moment," he said. "Working hard and making better grades has opened opportunities I may not have had if I had gone through architecture school when I was younger. I'm wiser and seeing the bigger picture doing it as an older student," he said.
And, he's taking full advantage of his opportunities.
For the past year, he has worked for MSU Building Construction Science Instructor Briar Jones, principal architect at Thomas Shelton Jones & Associates PLLC in Starkville, and he plans to co-op this upcoming academic year with Ike Kligerman Barkley in New York.
This year, he also was part of MSU's new Solar Decathlon team that was a finalist in the U.S. Department of Energy Solar Decathlon Design Challenge.
"It was a lot of work," he said. "But through the process, I learned a lot that I may not have been exposed to through traditional studio."
His advice to other students?
"Take time to think about your future career path when choosing a major. College is not all fun and games; there are real implications on what you'll do for the rest of your life. Do something you are passionate about. Get up and get excited about what you are doing every day. Or, rethink the path you are going down."