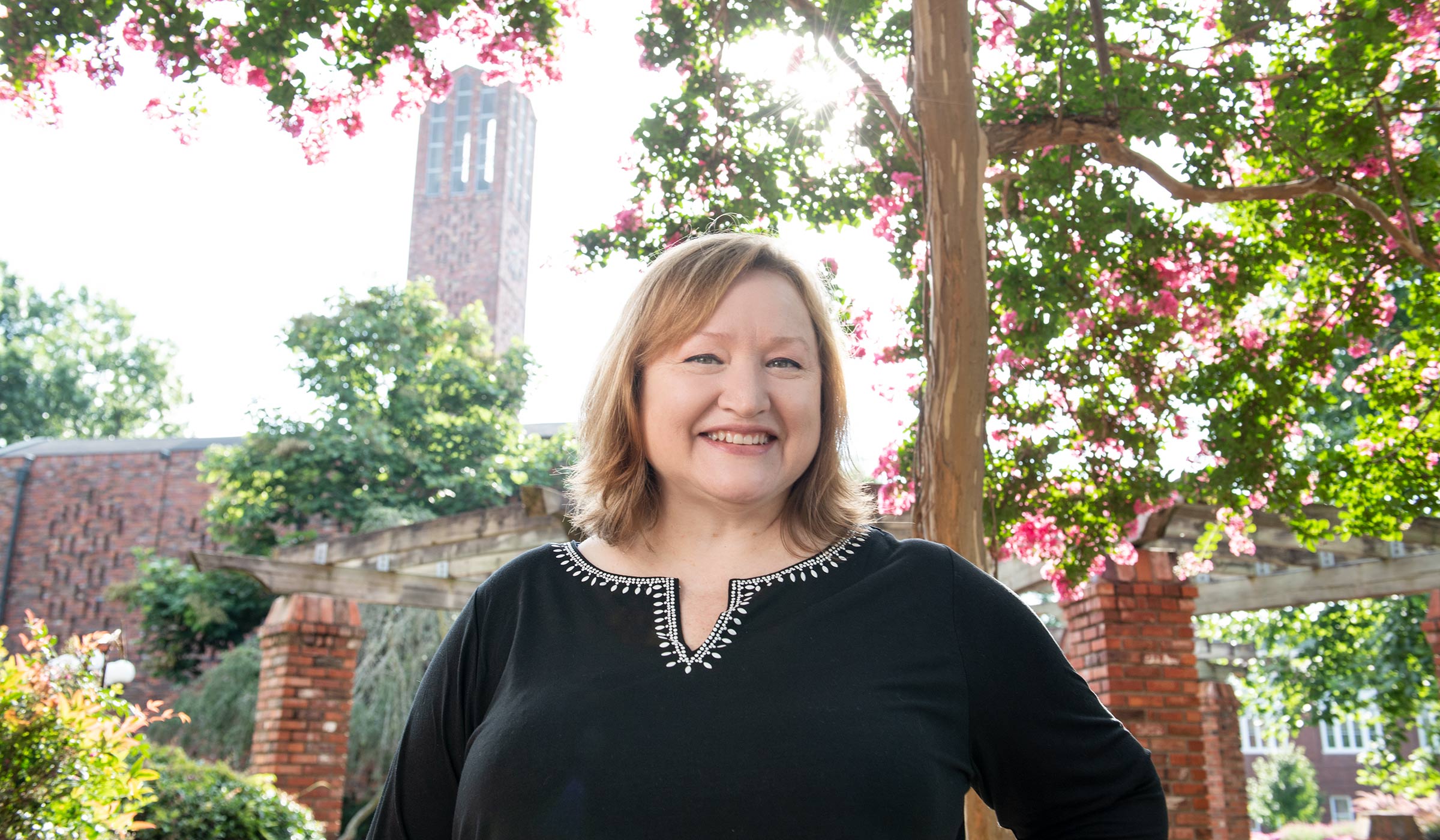 As an MSU research scientist, Karla Antonelli conducts and assists with studies intended to improve outcomes for people who are blind or have low vision—ultimately, to help them obtain or maintain employment. This is the overarching goal of Mississippi State's National Research and Training Center on Blindness and Low Vision, the only federally funded center focused on employment outcomes for people who are blind or have low vision.
When Antonelli first started working at the NRTC in 2014, she heard about a young woman who would not receive a high school diploma because she was blind. Instead, this student would obtain only a certificate. Antonelli remembers how appalled she felt that something like that could happen in modern society.
Hearing similar stories and experiences from individuals and parents further motivates Antonelli to empower them and reinforce expectations about the incredible possibilities that children who are blind or have low vision can achieve.
With a doctorate in cognitive science, including work in human factors and usability, Antonelli has helped lead NRTC colleagues in developing and launching an informative app as a flexible, responsive and automated way to reach parents with helpful resources.
The "4to24" app—available at 4to24.org—is designed for use by parents of youth with blindness or low vision ages 4 to 24, and by youth with visual impairments ages 16 to 24. It is customizable to individual users, provides supplementary resources, and encourages engagement through "push" notifications. The app sends age-appropriate information about various topics such as travel, social and independent living skills. Antonelli said she hopes this creative information solution will help parents and individuals better advocate for their needs and prepare for employment.
She said it was important that the app was functional, easy to use and obtainable, and she wanted to be sure there was not a big learning curve for parents. Parents who used the app during field testing have shared that it helped them have better conversations with their child, reinforced their children's goals, and provided information they would not have known otherwise.
Antonelli feels that often parents of children with blindness or low vision may feel overwhelmed and not know where to turn for information or support. With each interaction, she enjoys "seeing and hearing the parents' excitement that they know we're out there working on something that they deal with every day."
She said another great thing about the app is that it can reach families almost anywhere, including rural areas, where many students have only one teacher specializing in helping those who are blind or have low vision. Typically, these teachers must travel to many different schools, and their time is limited with each student. Antonelli hopes that the app "will bridge resource and information gaps so that parents know what is possible and available for their children, no matter where they live."