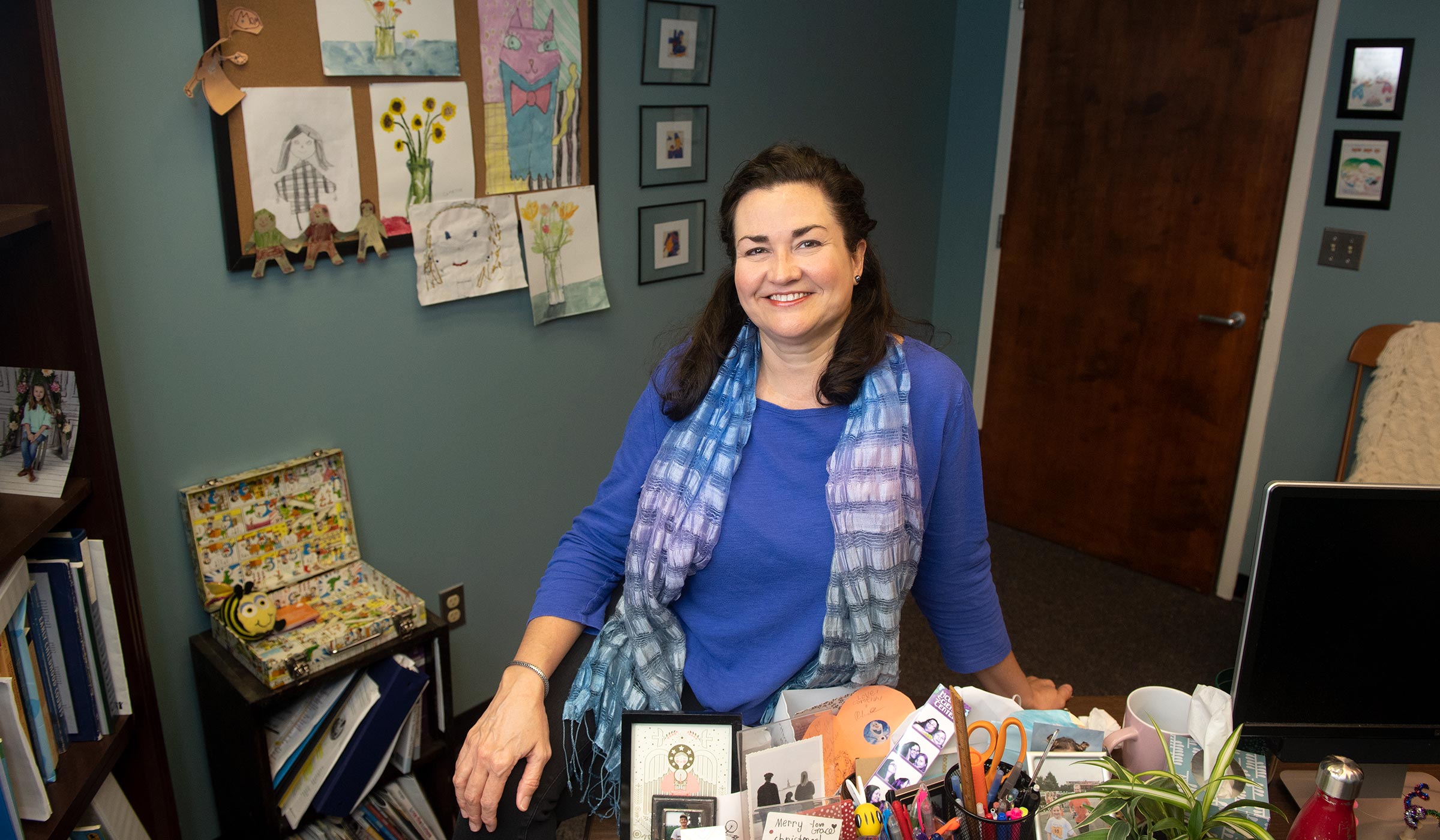 Lisa Long has worked with early education programs in nearly 10 countries, including teaching preschool in Palestine, advising a community preschool in Ghana, and managing education programs in Albania. One concept she's learned is that young children need the same supportive frameworks when they enter the classroom, whether their outside environment is peaceful or tumultuous.
"One thing that I was really impressed by in Palestine was how that setting, the early childhood setting, could act as a real comfort and support for children who were in very difficult situations," Long said.
From Palestine, the New Jersey native moved back to the U.S. for graduate school and taught in the Bronx neighborhood of New York City. There she again observed that although her students were growing up in very different surroundings and circumstances, they still needed the supportive structure and engaging routines a classroom offered.
"In New York City, there were several children whose behavior I just hadn't seen before, even though I had worked with children in a variety of settings and community circumstances. I was desperate for information to help me understand what I was seeing in the classroom and guidance on what I could do to best support each child," she said.
Long now extends support as a research associate at MSU's Social Science Research Center, a role she began nine years ago after over a decade of working with agencies in the U.S. and abroad building curriculum and developing resources.
Currently at the SSRC, she assists on the Mississippi Thrive: Child Health and Development Project, which partners with the University of Mississippi Medical Center to offer information and resources and gather data on early childhood developmental health outcomes in Mississippi.
Additionally, she serves as the lead on a new project that aligns perfectly with her passions in early childhood education. Project ECHO for Childcare Providers is administered by the SSRC, the University of Mississippi's Graduate Center for the Study of Early Learning, and UMMC. Long acts as a facilitator in the group connecting Mississippi childcare providers with behavioral and healthcare specialists. The program uses a nationally recognized framework that was developed by a Dr. Sanjeev Arora at the University of New Mexico School of Medicine, and it follows the model of a larger series of Pediatric ECHOs offered by UMMC Children's of Mississippi in 2020 and 2021.
"When Project ECHO came along recently, I thought I would have given my right arm to have participated in this and to have had the opportunity to share what I was seeing in the classroom with a specialist," she said.
It's a particularly exciting group for Long because the childcare teachers and center directors can ask questions of experts and share with each other.
"When I began teaching, I had learned about early education and I felt pretty confident in setting up my classroom and engaging and teaching children, but responding to other needs like behavioral interventions or counseling was tough. With these virtual Project ECHO for Childcare Providers sessions, we have a child psychologist, speech-language pathologist, social worker, and a pediatric nurse practitioner who can offer all of that expertise," she said.
Long sees knowledge sharing as key to work impacting children in Mississippi.
"There's openness and great support for doing what is best for children in Mississippi. Many are working together and trying new models for supporting children, caregivers and teachers in and out of the classroom," she said.
Outside of her professional work, Long also is passionate about learning and education in the local community, not only for her 11-year-old daughter but for all students. She served as a school parent-teacher organization co-president in the Starkville-Oktibbeha School District twice, regularly tutored students before the pandemic, and currently co-chairs the Buzzy's K-12 Student Art Contest.
"I'm drawn to early childhood, but every age is so important, so I love just supporting the students, teachers and our administrators however I can."