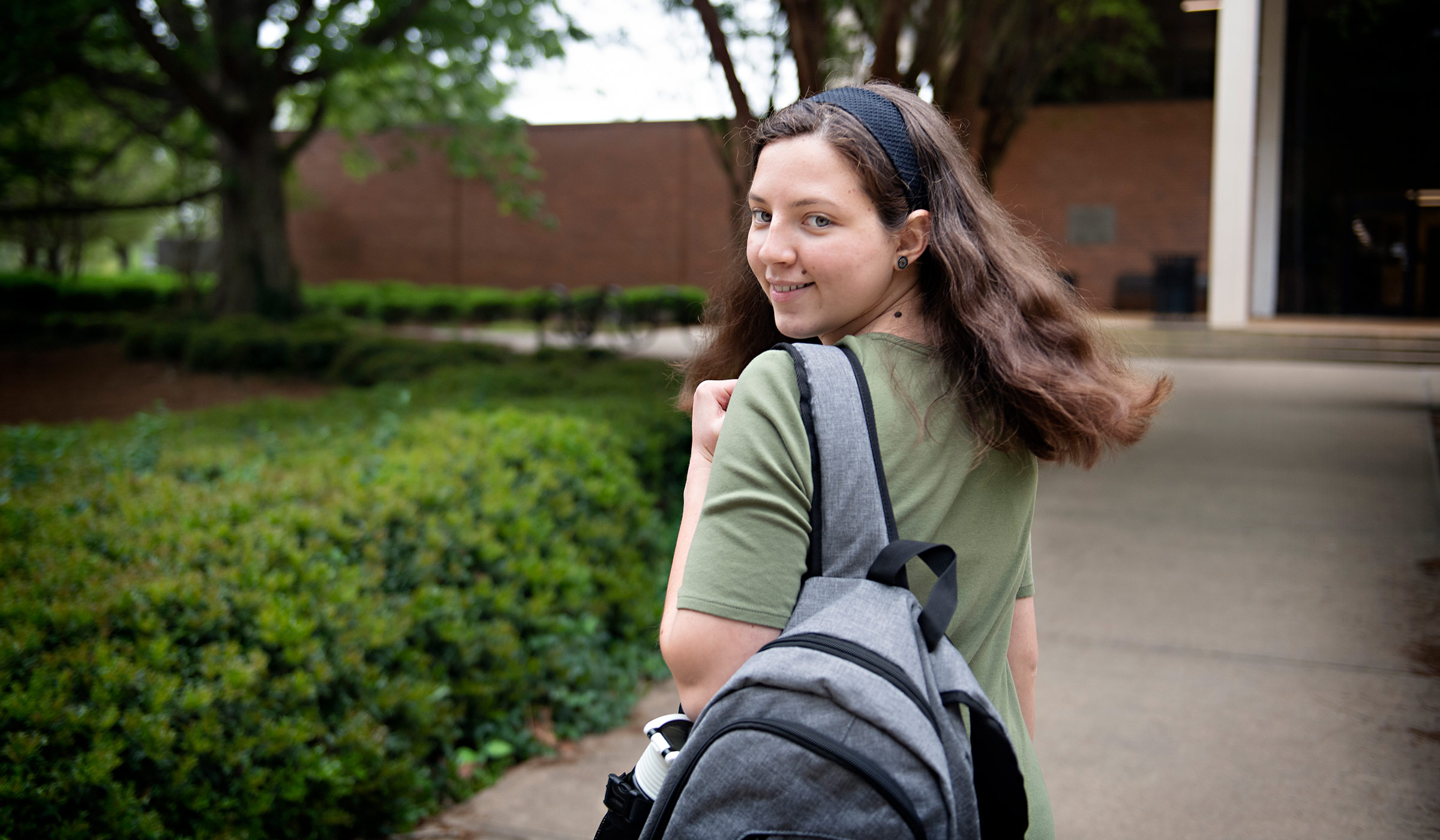 During an online search last year, Yuliya Gluhova learned about Mississippi State's anthropology program and its availability of scholarships for international and transfer students. After two years attending community college in New York, she decided to move south to enroll at MSU. Though she misses her native Turkmenistan, Gluhova said she is grateful to have found a welcoming and supportive home-away-from-home in Mississippi.
"We have a lot of international students here at Mississippi State, and it makes me feel at ease to know I'm part of a community of people who are going through similar experiences, like not having family in the United States and learning to adapt to American culture," she said. "People in the South also are very welcoming and greet you with a smile, or a 'hello' or 'how are you doing.' Feeling that warmth has made it easier to make the transition."
Gluhova said she also has benefited from the help and enthusiasm of fellow students and faculty in MSU's Department of Anthropology and Middle Eastern Cultures, where she is concentrating in medical anthropology. She lists Associate Professors Shane Miller and Molly Zuckerman, as well as Lecturer Anna Grace Tribble among her favorite faculty in the department.
"Dr. Miller arranged for a couple of students in the department to pick me up from the Memphis airport and bring me to Starkville when I was first moving here," Gluhova said. "Dr. Zuckerman is so passionate about research, writing and teaching, and she inspires me to do them as well. She told me about public health, so now I'm considering going into that for graduate school. Anna Grace is a good mentor. She's a graduate student, so it's always nice to talk to her because I can ask questions about that and other opportunities I can be a part of too."
In addition to her academic studies, Gluhova is enjoying extracurricular and service opportunities at MSU and in the local community. She is a student ambassador for the College of Arts and Sciences and likes to attend potluck dinners and other events for international students.
Gluhova also has participated in MSU's Montgomery Leadership Program. As part of an MLP capstone project, she and a couple of MSU classmates cooked a meal last semester for approximately 50 people in need at the Casserole Kitchen, an effort organized by the Episcopal Church of the Resurrection. They also created an Instagram account, so the Casserole Kitchen could post updates about meal availability or requests for volunteers.
"It was nice going to the Casserole Kitchen because it reminded me of when I volunteered to distribute produce to people with disabilities back in Turkmenistan," Gluhova said. "My grandfather was part of that community. I also know from personal experience that it's hard to not have a lot of money or food on the table, but important to have neighbors who do and can help."