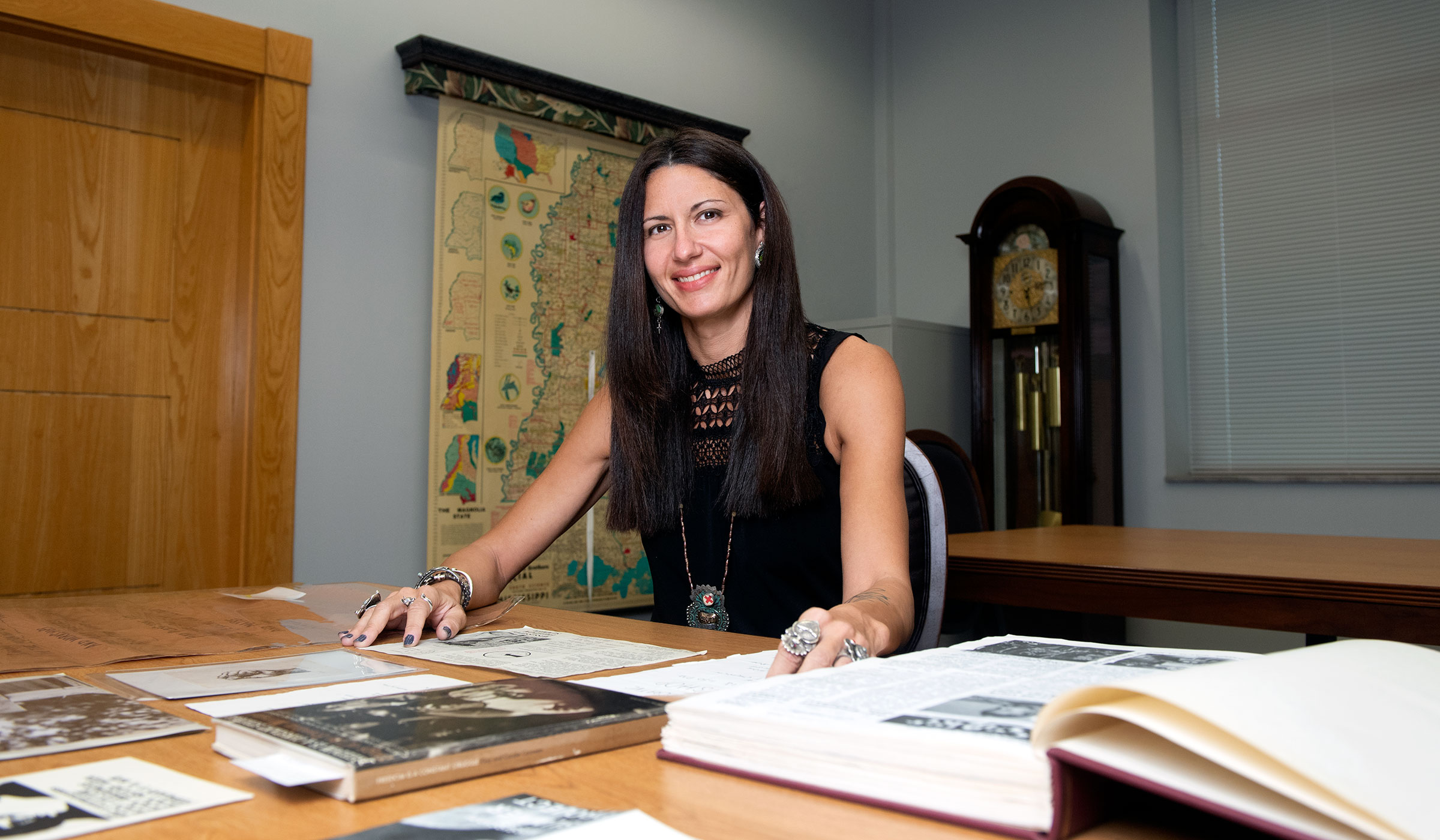 An avid reader, traveler and collector, Jenna Altomonte discovered her passion for art history as a child in a book she read that is now kept on her desk as a daily reminder.
In one of seven short stories in "The Wonderful Story of Henry Sugar," there is a non-fiction piece titled "The Mildenhall Treasure" in which author Roald Dahl writes about a British farmer who finds ancient Roman treasure while plowing his field.
"I was obsessed with those silver discs," said Altomonte, who would often draw how she thought the treasure looked.
"At 10, I wasn't cognizant of it, but the story had an impact on me," she said.
Altomonte said she was blessed to have two parents who took her to museums and fostered her passion for art, culture and travel. Decades later, she eventually saw what she called the "stunning silver platters" from the fourth century treasure in person at the British Museum.
Another influential time for Altomonte occurred when she was studying art at Ohio University, where she found a real connection with faculty and completed her undergraduate, master's and doctoral degrees. One professor, Jennie Klein, had a profound effect on her and was one of the driving forces behind her choosing contemporary art.
"I remember how she lectured and could captivate an audience, using objects and performances as a catalyst for a deeper conversation about the function of art," she said.
Now an assistant professor of art history at Mississippi State and current member-at-large on the Starkville Area Arts Council, Altomonte hopes she will have an impact on her students too.
She said her recent research studies abroad to places like Palestine, Israel, Singapore, South Korea, France, Italy, Mexico, and Qatar have informed her teaching methodology, experiential learning. She hopes to help curate the interests students already have and teach them the importance of listening to others and learning to understand and respect differences.
So, whenever possible, the assistant professor builds field research trips into her classes.
Most recently, some of her students visited New Orleans for Prospect.5, a contemporary art triennial featuring more than 50 artists, to view site-specific artwork and museums while working on research projects of their own. These ranged from the New Orleans culinary scene— viewing and photographing how food is plated and studying the history behind tastes and spices—to en plein air paintings of buildings and people on the streets.
"Going to cities to explore and see how their own work can be contextualized and expanded on in these environments is so important," she said. "It is also crucial for students to learn from others within these diverse contexts—to understand their stories and creative influences."
She also is hoping to teach her students to be curious and aware, having been affected by a statement by American filmmaker, writer, actor and artist John Waters.
"He said to 'keep up with what's causing chaos in your own field,'" she said. "To me—chaos—I'm not comfortable unless I'm in it. I'd encourage students to embrace the chaos, find comfort in it, and use it as your muse."