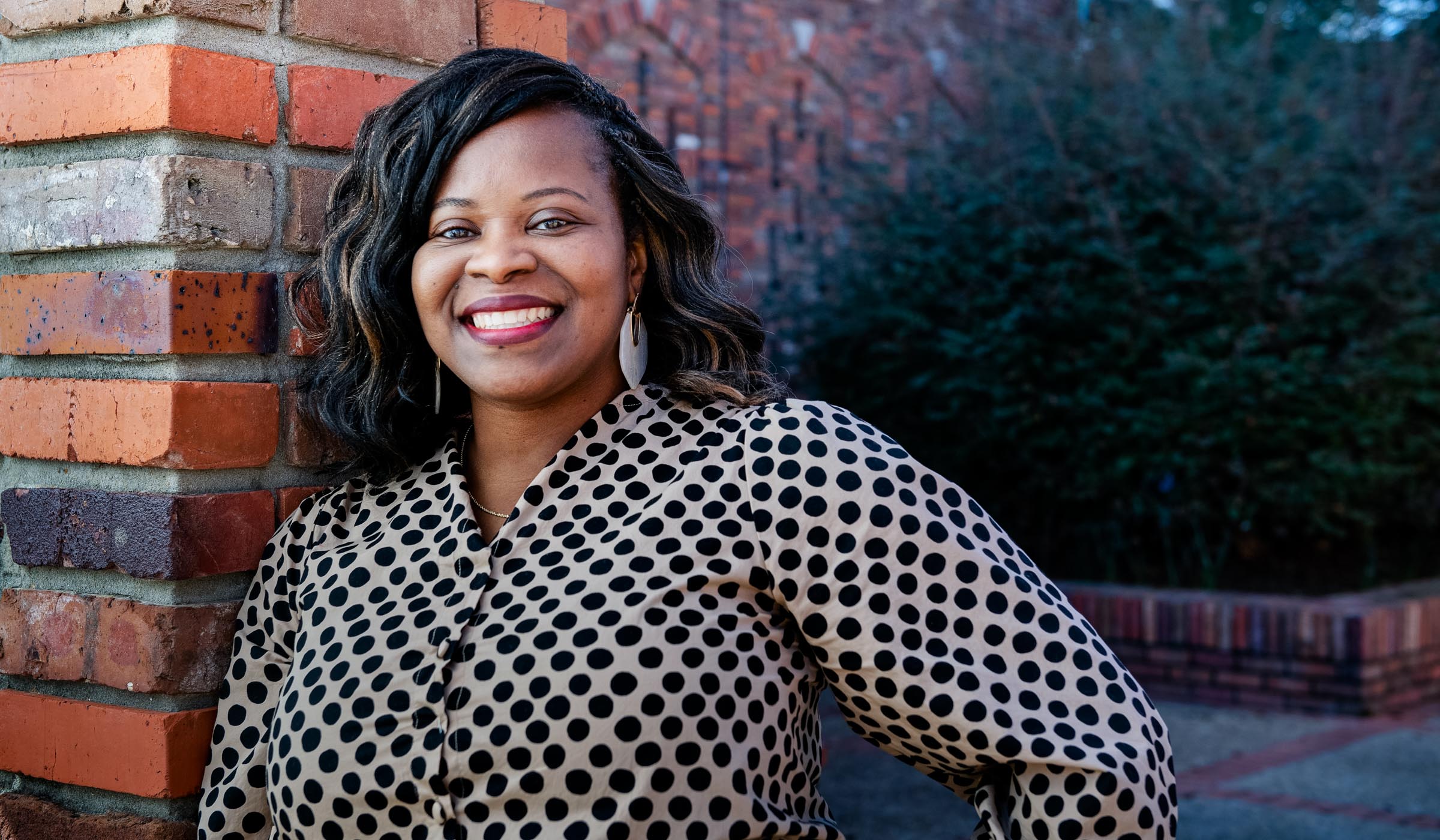 Stepping into a new position as project director for MSU's Office of Survivor Support, Audrey Bell has benefitted from experiences she had serving for the past decade in MSU's Student Counseling Center.
Now working for the new program created to assist survivors of sexual assault and domestic violence, Bell will draw on her years as the Counseling Center's business coordinator. One of her favorite aspects of working there was greeting and visiting with students.
"What I loved most about the Counseling Center is that I got a chance to see a whole lot of students coming through the office," Bell said. "Some of them were sad, some were happy, and I just tried to motivate them if they were not feeling well or having a good day. I loved knowing that I could still get them to smile and also being who they saw first in the reception area."
The Starkville native returned home after earning her bachelor's degree from Mississippi Valley State University. Originally working local retail and banking jobs, she was eager to join the university in 2012, working first as an office associate before her promotion to business coordinator at the Counseling Center. She said she loved the workplace environment, especially since the staff was very supportive, helping one another through rough days and making each day enjoyable.
"Everybody seemed like family, and we had fun days in the office. Sometimes when it was a stressful day, we danced or played a little music just to get our mind out of the rush," Bell said.
The caring environment designed to support students and others was good preparation for her new role in the Office of Survivor Support, which is "dedicated to creating a safe, brave and respectful campus environment," as well as helping impacted students transition from victim to survivor.
Bell also is working to complete an MSU master's degree in instructional technology. She credits years of support from the university and its surrounding community for helping her achieve her education and career goals.