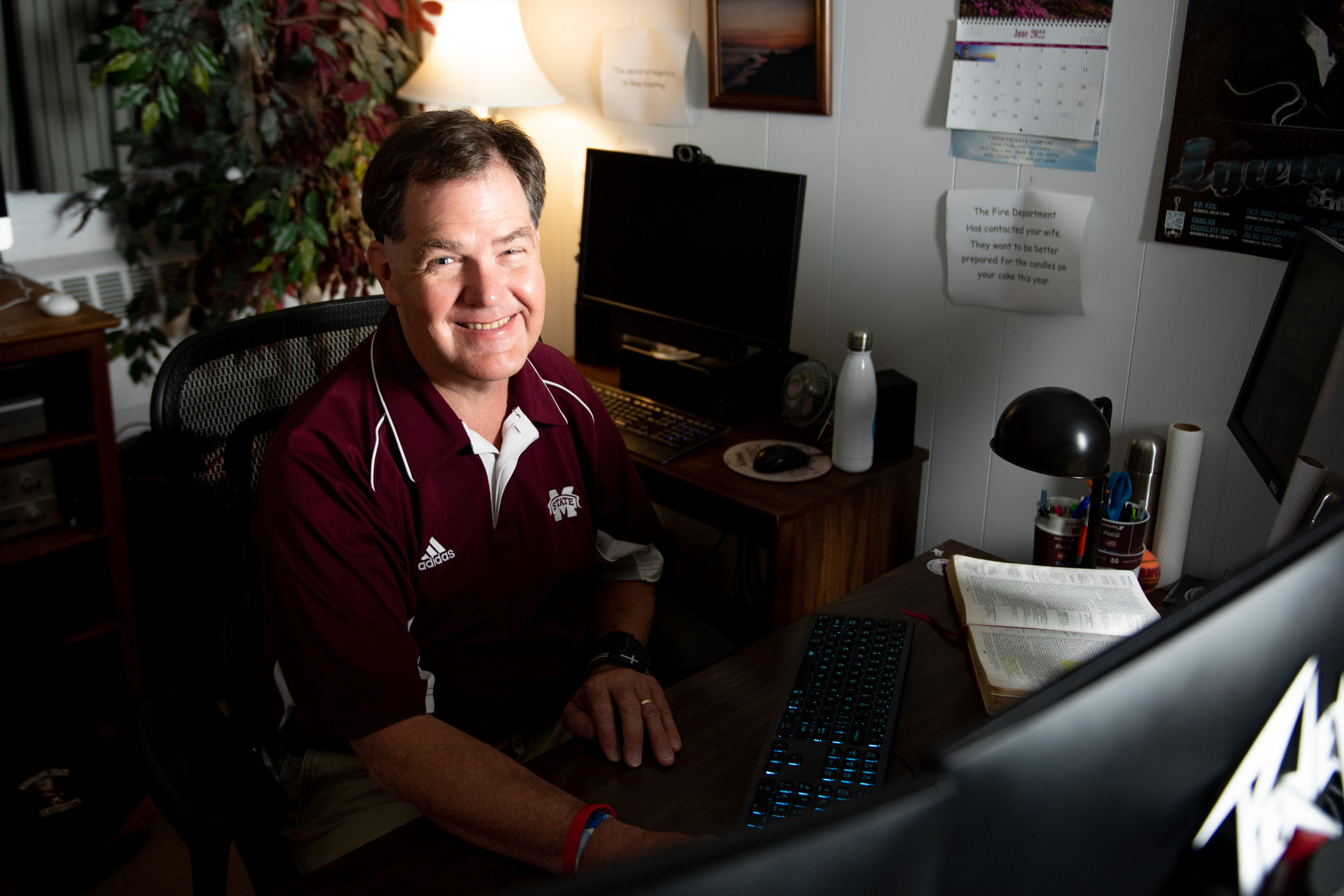 Technology and problem solving have fascinated Andy Smith throughout his life.
"Anything that's broken, I'm going to take it apart and see if I can fix it," he said. "What's the worst thing I can do if it already isn't working?"
These interests opened the door to a long, satisfying career at Mississippi State. Smith, a desktop support specialist II with Information Technology Services' User Services division, recently marked 25 years of employment at the university. In his current role, Smith serves as the go-to person for about 350 employees whenever issues with printing, email, WebEx and other computer-related apps and infrastructure arise.
Smith graduated from MSU with a bachelor's degree in communication in 1989. After bouncing around a few jobs, he joined an early incarnation of ITS then known as Systems and Networks. Exposure to IT allowed him to turn his passion into income and inspired him to work on a master's degree in business information systems.
"That's when I thought, 'Hey, this is really starting to fascinate me,'" Smith said. "The more I worked and played with technology, the more interested I became."
Besides satisfying his curiosity, Smith said he feels fulfilled at work by serving others.
"My communication degree and BIS degree are kind of tied together" he said. "I'm able to explain what I do to fix issues in understandable terms. Helping others like that is a definite plus."
Smith said the best part about working for MSU is being part of the family atmosphere his coworkers create. Smith's wife, Cindy, also works for MSU in the Office of the Controller and Treasurer, and his twin children are freshmen at the university.
"MSU is a great place to work. It's family oriented, and my coworkers—you couldn't ask for a better bunch," he said. "I would say this is the best job I've ever had, and I know my wife would say the same, too."