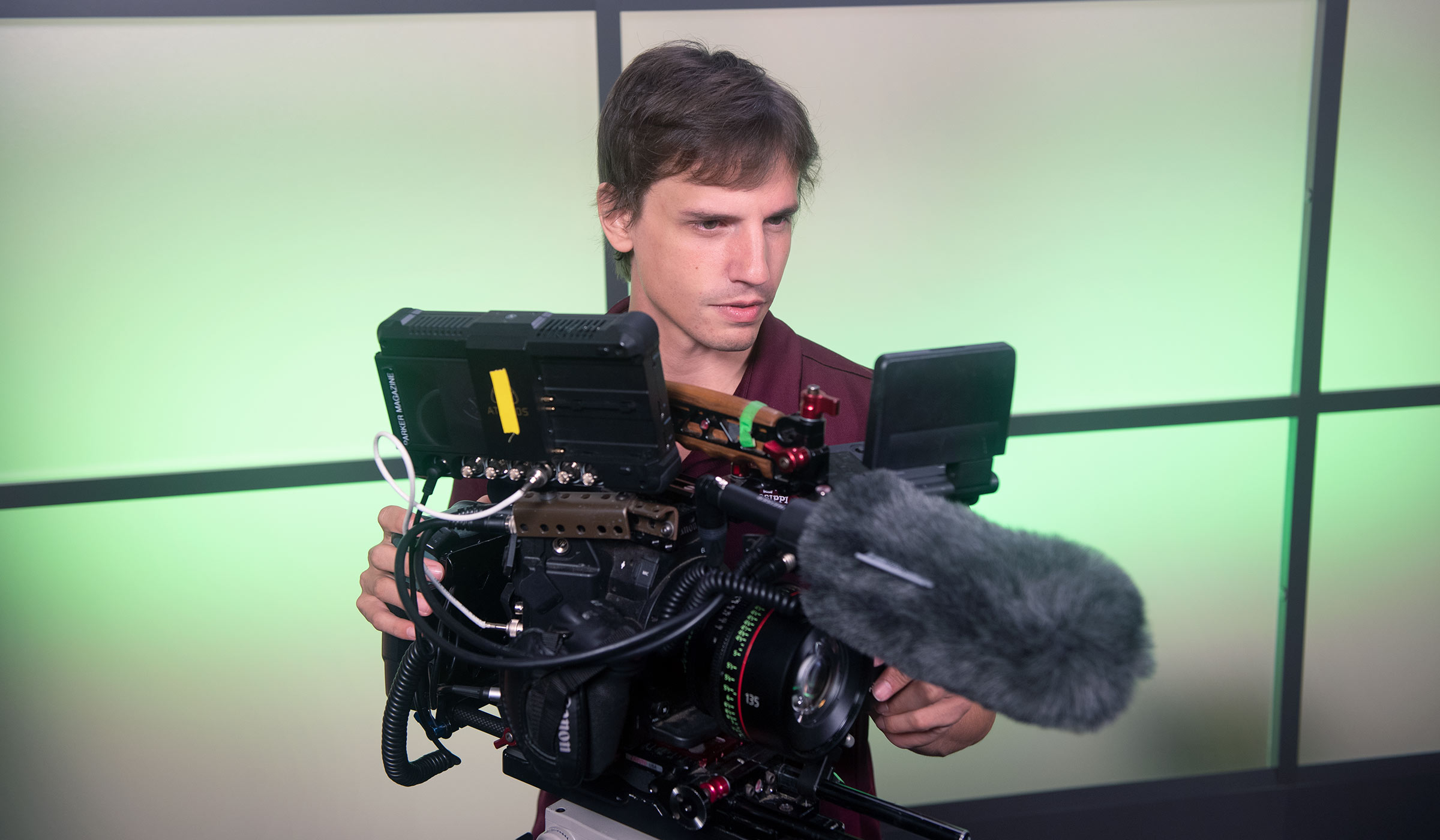 James Parker's abilities as a filmmaker and storyteller have put the Mississippi experience into focus for a statewide, regional and national audience and filled the Mississippi State University Television Center's shelves with numerous awards.
Parker, a senior documentary and special projects producer who is the creative supervisor of MSU Films, is part of the UTC team that in the last two years has won nine Mississippi Association of Broadcaster Awards; Best Short Documentary at this year's Magnolia Film Festival; regional and national Edward R. Murrow Awards; and four Southeastern Emmys along with 22 additional Southeastern Emmy nominations and a prestigious James Beard Media Award nomination.
His work—from the food insecurity-focused "The Hungriest State" to "XIII," the story of how a pair of Bulldogs were involved in bringing Apollo 13 astronauts home from the brink of disaster—shows how Mississippi and its people experience success and hardship, all while contributing to the fabric of our nation's history and what it means to be American.
The Winona native graduated from MSU with a degree in communication in 2012 and joined the Golden Triangle's CBS affiliate, WCBI-TV. There, he worked his way up the ranks, serving in roles from production assistant to special projects director. In 2016, he began cutting his teeth as a documentarian with PBS Wisconsin in Madison, Wisconsin, until his return to Starkville as a senior UTC producer in 2017.
"When I was a kid, I wanted to be like ["The Lord of the Rings" and "The Hobbit" director and producer] Peter Jackson," he said. "I wanted to make those kinds of movies, but what happened is I'd make a movie and be more interested in making the behind-the-scenes look into it. The documentary form was always interesting to me and so was the challenge of trying to find a story and make something out of it."
Parker's story-gathering process is immersive—he bounces ideas off his coworkers and goes into the field to listen firsthand to his subjects. Those conversations then dictate his storytelling process.
"Every story is its own process," he said. "The fun part to me is when I've discovered something I wasn't planning to discover. All the upfront planning and storyboarding, that's so boring to me. I like to flip it. I get to the end and go, 'OK, what do I have? How can I put it together?'—that's how I discover the story along with the audience."
Joining UTC has given Parker the artistic license to take creative chances and develop as a storyteller.
"Because of MSU, I am able to go around the state, meet people, refine my interviewing skills and how I shoot things, and continue to find my voice as a filmmaker," he said. "Sometimes you just need space to go, 'This might work; this might not work—let me just figure it out.' At the end of it all, to be embraced for my style and work is huge.
"It really does make me happy to have graduated from here and returned," Parker added. "I think Mississippi needs as many of its own storytellers involved in the storytelling process as it can get."