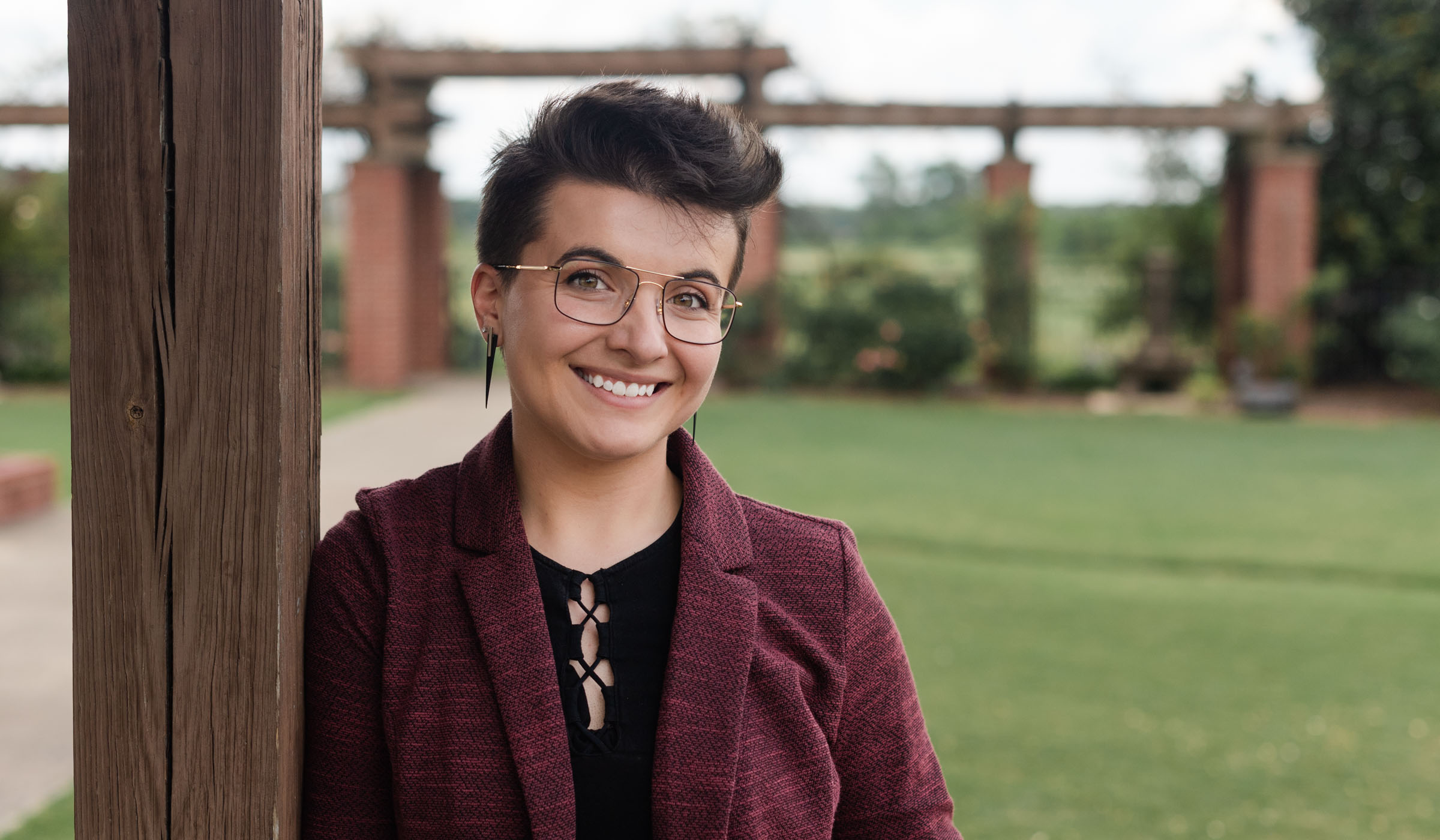 For Mississippi State clinical psychology Ph.D. student Karen Kelley, experiences in her time as an undergraduate showed her that a career in psychology would "be a meaningful, enriching and impactful" endeavor.
"I am passionate about being in a career that provides the opportunity to make lifelong changes in the lives of many people in a variety of ways. It is so meaningful to work directly with people and provide a service that helps facilitate growth and change," the Melbourne, Florida, native said.
Having already earned a master's degree from the Department of Psychology in 2021, Kelley plans to complete her Ph.D. from MSU in 2024. As a graduate student, she has supported the teaching, research and service mission of the university.
Seeking what she calls "real-world application" for her research and career goals, Kelley has thrived in teaching an MSU section of Drug Use and Abuse—a course designed to introduce students to various classes of drugs, pharmacokinetics and pharmacodynamics.
"This may be my favorite class to teach because students overwhelmingly report that the content is interesting, enriching and informative," Kelley said.
Last spring, Kelley created an MSU chapter of Combating Overdoses in Rural Areas (CORA), a student-led organization aimed at reducing disparities in substance use knowledge and access to treatment between rural and urban communities.
"Mississippi has one of the highest opioid prescribing rates in the U.S., and over half of the drug overdoses within the state involve misuse of an opioid. Rural communities are historically under-resourced, resulting in difficulties accessing health care services," Kelley said.
"Creating CORA at MSU means creating an avenue for motivated students to begin working directly with our Mississippi community and tackle pieces of larger, systemic issues associated with the opioid epidemic."
Kelley said as CORA at MSU continues to grow, the group has gained support from campus partners and local businesses to continue expanding efforts into the community.
"The spring semester has been our most successful to date as we successfully hosted our third Drug Take Back Day, collaborated on our first 'recovery ally training' with the Department of Health Promotion and Wellness, and disseminated informational resources at several outreach events. Additionally, we have been developing an opioid awareness educational training to provide to adolescences, parents and young adults within the community this fall."
Kelley was recognized for her outstanding teaching, research and service contributions this spring when she was inducted into the MSU Graduate School Hall of Fame. While she has career goals in mind, she said she is eager for the unknown opportunities still to come.
"I am excited to continue contributing to the field of clinical psychology by obtaining licensure to practice, supervising upcoming psychology trainees, mentoring new graduate students, and continuing to engage in mental health outreach activities," she said.