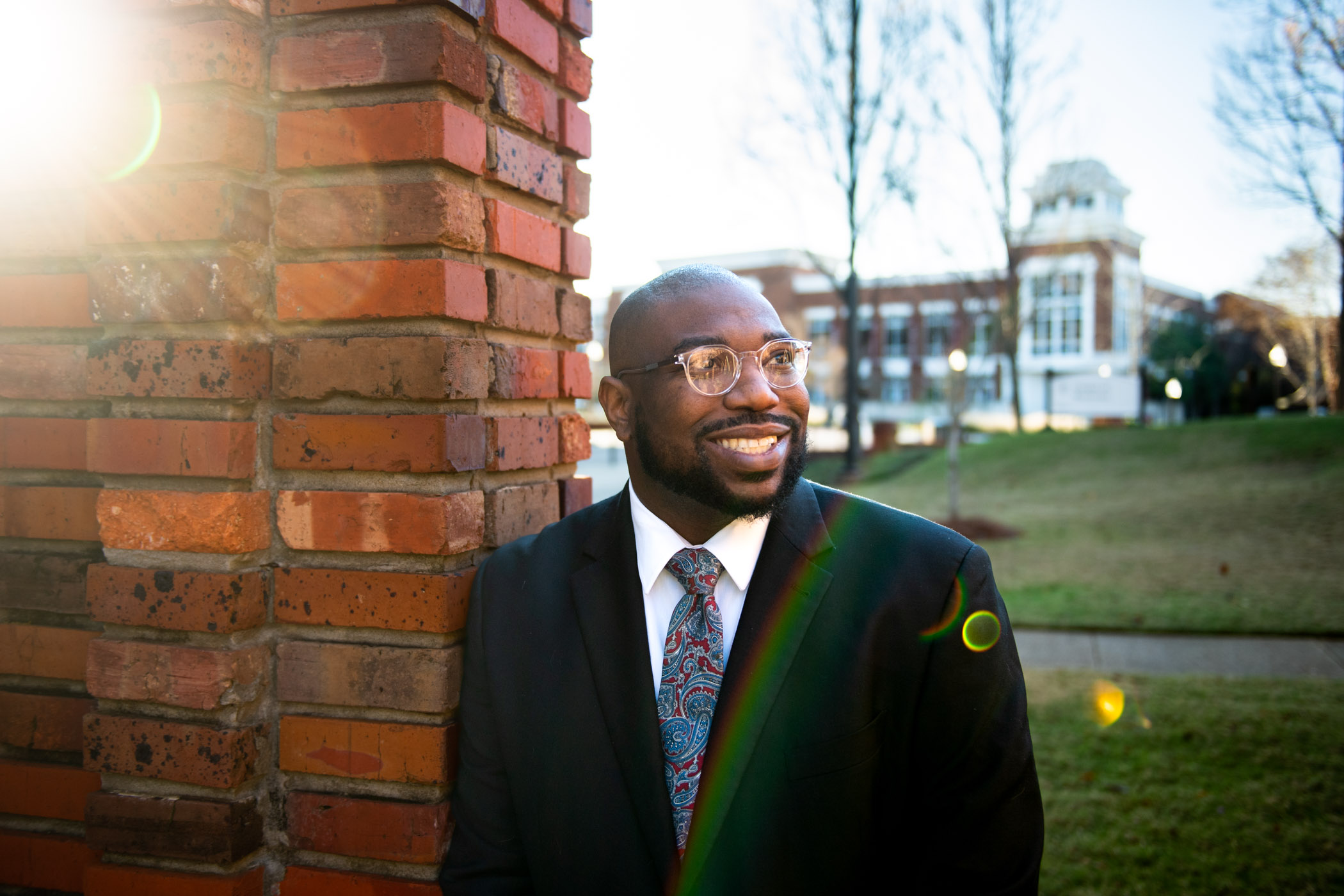 Le'Roy Davenport's Mississippi State experience has come full circle.
In his role as the MSU Holmes Cultural Diversity Center's assistant director of student outreach and engagement, Davenport supports students and helps them find success, both socially and academically.
More than a decade ago, Davenport needed similar help.
The Greenville native enrolled at MSU as a freshman in 2007 but "failed both semesters," he said. Upon his return to the classroom, MSU counselors worked with Davenport to achieve good grades and develop his study skills. He would go on to graduate with a bachelor's degree in business in 2012 and then receive a Master of Divinity from Mercer University in 2016. He returned to work for MSU that year as program coordinator and executive director for the Mississippi Racial Equity Community of Practice before moving into his current position in 2018.
"MSU didn't throw me away as a student, even though I initially had bad grades. They gave me the support I needed to make it," Davenport said. "While I was a student, I quickly realized I loved people—I loved helping them be successful and serving others. Now, I get an opportunity to play a helpful part for students with similar backgrounds so they can achieve their goals by getting an MSU degree."
In his HCDC role, Davenport said he sees himself as a bridge between local communities of students and campus, helping build relationships and create new partnerships. Some of his favorite inclusion projects are Latinx Open House, Choctaw Preview Day and Unity Month, among others that advance interfaith dialog.
"My fifth-grade teacher said I could make a stop sign talk," he said. "I enjoy working with admissions and other departments across campus to ensure we are really meeting everyone where they are so we can give them the resources that will make them a successful part of this great university. I have a knack for identifying gaps and creating pathways. The ability to help and support others is such a fulfilling thing."
In addition to his role at the university, Davenport serves as pastor at 16th Section Missionary Baptist Church in Oktibbeha County, which is another opportunity to help support and serve others, he said. Davenport will graduate this spring with a Master of Science degree in Human Development and Family Science from MSU and a Doctor of Theology degree from United Theological Seminary.
When he's not working, Davenport said he enjoys a variety of creative hobbies—including baking, smoking meats, home improvement projects and sewing—and spending time with his Toy Poodle, Latte.
"I'm just a community person who doesn't mind getting out there and doing the things that are needed to move this community and campus forward," he said. "The Holy Spirit wanted me back at Mississippi State. Who wouldn't want to come back here?"