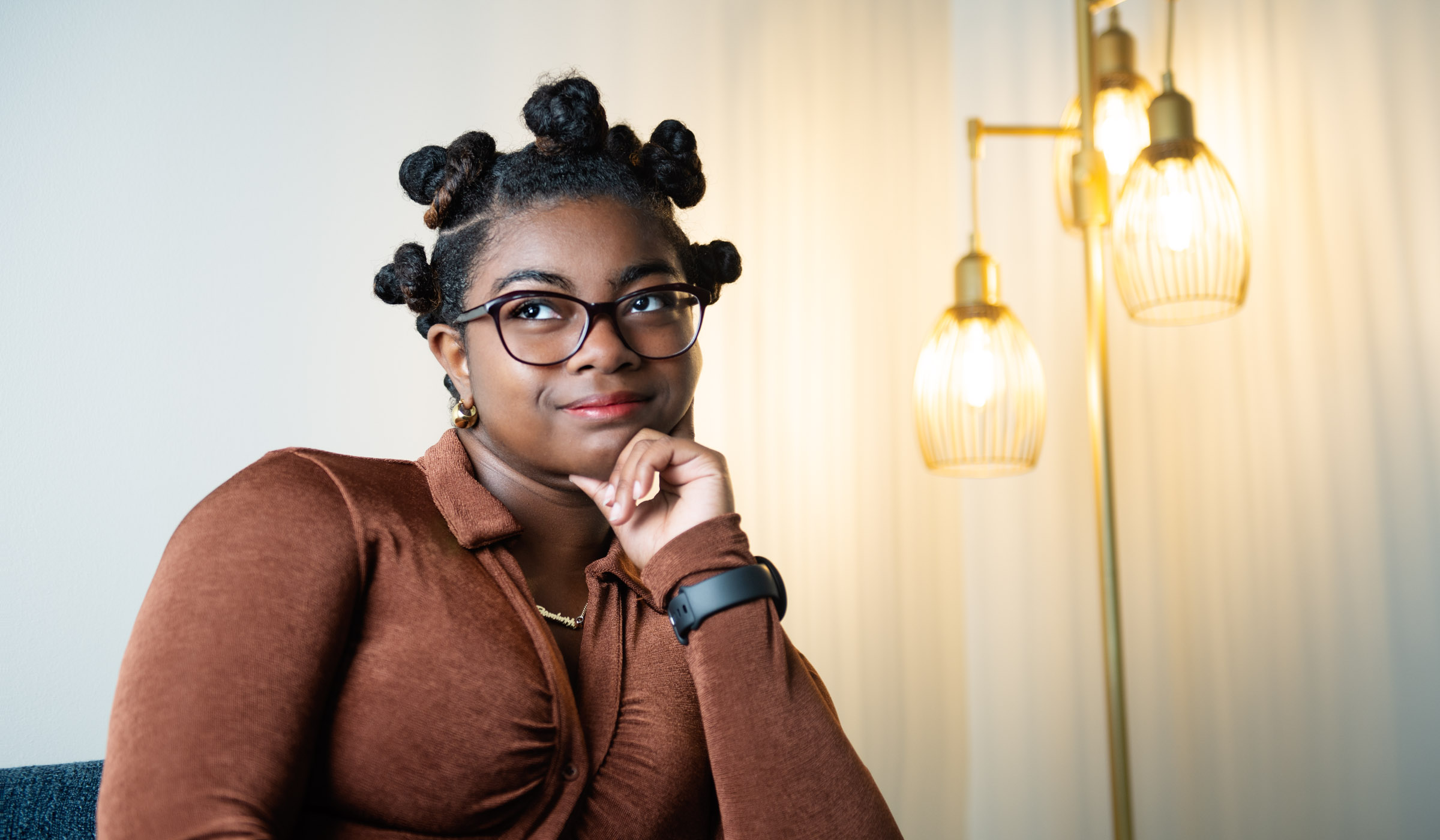 Between spending her time as an undergraduate research assistant, participating in choir and theater, working toward a degree, serving in multiple student organizations and even creating her own, Makayla Smith is using her valuable time and effort to make a change in the lives of those at home and abroad.
An Atlanta, Georgia native, Smith moved to Starkville in the sixth grade and graduated from Starkville High School in 2020, where she discovered her love for choir and theater.
Smith attended an Academic Discovery event at Mississippi State, an obvious local option for college, and decided to pursue a political science degree at the university. However, she soon realized sociology was the right program for her and made the switch.
Now a junior sociology major, she is delving into her field as an undergraduate research assistant in the MSU Social Science Research Center's Gender Impacts Lab, supported by an initiative of the Division of Access, Diversity and Inclusion and the Office of Research and Economic Development.
After applying and being chosen as an ADI-ORED Undergraduate Research Scholar, Smith was placed in the GIL with directors Mary Read-Wahidi and Kathleen Ragsdale.
Smith assists these leaders with data and reports for multiple projects, including the FishFirst! Zambia project aimed at increasing access to fish for mothers and babies. Smith said she enjoys researching how access to fish affects the economy and women in the area and hopes to visit Zambia with Ragsdale in May for the research project.
When asked about her future career plans, Smith said, "A lot of people come up with some kind of title that they want when they graduate, but I don't know what title I want other than social scientist. I love doing research and studying other people, and I also love music and theater. I want to do research into music, theater and the kinds of people who participate in those activities and why."
Using her love of the arts, she is advocating for more Black representation in the arts on campus with her organization Black Artists at MSU.
"Melanie Harris, a theater instructor in the Department of Communications, told me they've been trying to grow the number of Black students in the department since the 1980s and nothing seemed to work. That inspired me to do my Honors College thesis, future master's thesis and beyond about why Black people feel like we don't belong in theater," Smith said. "I think the main issue is representation, so that's why I started this club to show that Black people do theater, this is what we look like and we also do lots of other things too."
The group of nearly 60 members meets regularly and also sends out announcements about upcoming auditions and other opportunities to be involved in the arts.
Extending her passion for music and theater, Smith also is a member of the highly competitive choral-vocal ensemble MSU State Singers, the theater honor society Alpha Psi Omega, campus improv troupe Lab Rats Comedy and Theatre MSU.
She is on the judicial counsel and elections board in the Student Association, the founder and president of new student organization Mississippi Votes, as well as the former vice president and now president of Progressive Feminists at MSU.
Even in her free time, Smith said, "I'm probably texting students," in her role as an MSU Freshman Year Navigator, a student group helping to provide resources to those in their first year at the university.
As a rising senior, Smith is beginning to look at graduate schools in hopes of completing a master's degree and potentially a Ph.D. in either sociology or anthropology.
Through all her involvement and studies, she said, "I feel like I've laid down a foundation and started a legacy here at MSU that I'll be able to see in the future."